Where We've Been – Media Coverage & Events
Catch up with where Athlete Assessments has been on the News, in Newspapers, Magazines, Journals, Events and Podcasts. You can find everything here!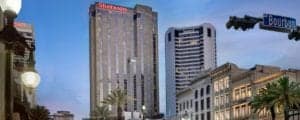 We're excited to be exhibiting at the 2019 North American Society for Sport Management (NASSM) Conference, in New Orleans and Laren Dyer, Athlete Assessments' Operations Manager, is returning to the 2019 conference after a successful event last year.
As Operations Manager, Laren is the key administrative contact for many of our clients. At Athlete Assessments, Laren holds our confidence and trust, he does exceptional work with our clients and has a unique and thorough knowledge of our business. Laren's involved in our product and service development and delivery. He works with our clients to make sure our products are working well for them and sourcing any extra resources to build on the base our products establish.
Read More
Bo Hanson was recently interviewed on ABC 24 National News for their 'Weekend Breakfast' Show.
Bo Hanson was recently interviewed by EYE BRONCO, (Santa Clara University Broncos Athletics).
Bo Hanson was recently interviewed on Channel 9 for his work with USC RipCity Basketball.
Jay McCracken was recently interviewed on WIN News for his role as USC RipCity Basketball QBL Men's Assistant Coach.
At Athlete Assessments, we're here to provide you with excellence in service and to help you be your best. If there is anything we can assist you with, please Contact Us.