Where We've Been – Media Coverage & Events
Catch up with where Athlete Assessments has been on the News, in Newspapers, Magazines, Journals, Events and Podcasts. You can find everything here!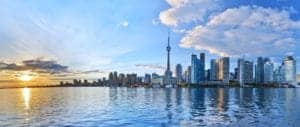 Exceptional outcomes are possible when people work together, and the Annual Conference of the Association for Applied Sport Psychology (AASP) showcases the leading strategies that support sports industry professionals in their quest to perform at the highest possible level.
This annual conference is the largest of its kind in the world, an apex event, and Athlete Assessments is once again hosting an exhibit at the conference to share information about its sport specific DISC Profiles, Consultant Program, Academic Program and popular Athlete Tough workbook and video series. These tools are currently in private practice, in the classrooms, with individuals and with teams, but a visit to the exhibit will ensure you know exactly how these tools can benefit you.
Read More
Bo Hanson was recently interviewed on ABC 24 National News for their 'Weekend Breakfast' Show.
Bo Hanson was recently interviewed by EYE BRONCO, (Santa Clara University Broncos Athletics).
Bo Hanson was recently interviewed on Channel 9 for his work with USC RipCity Basketball.
Jay McCracken was recently interviewed on WIN News for his role as USC RipCity Basketball QBL Men's Assistant Coach.
At Athlete Assessments, we're here to provide you with excellence in service and to help you be your best. If there is anything we can assist you with, please Contact Us.