by WeCOACH (previously the Alliance of Women Coaches)
November 28 – December 1 2018 in Denver, Colorado
WeCOACH (previously the Alliance of Women Coaches) is set to stage the 46th Women Coaches Academy (WCA) and the second Academy 2.0 in Denver at the end of November 2018.
Academy 2.0 is a master-class that sees the second cohort of women coaches, graduates of the NCAA Women Coaches Academies, submerge themselves in a specialist extension program run in conjunction with the upcoming WCA.

In addition to the WCA, which is open to coaches of all levels, participants in Academy 2.0 were individually chosen for the hands-on, in-depth classes. The coaches are WCA graduates with substantial coaching experience and in accordance with the WeCOACH's goal to educate, each coach has a responsibility to host a clinic within their community in 2019.
Established in 2003, WeCOACH boasts more than 1,600 coach graduates. The organization's mission is to keep and advance females in the coaching profession. WeCOACH is a not-for-profit organization partly funded by the NCAA and provides resources, education, support and inspires growth in women coaches across all levels of sport. Extending this mission, WeCOACH created Academy 2.0 to provide personal and professional development opportunities for WCA graduates.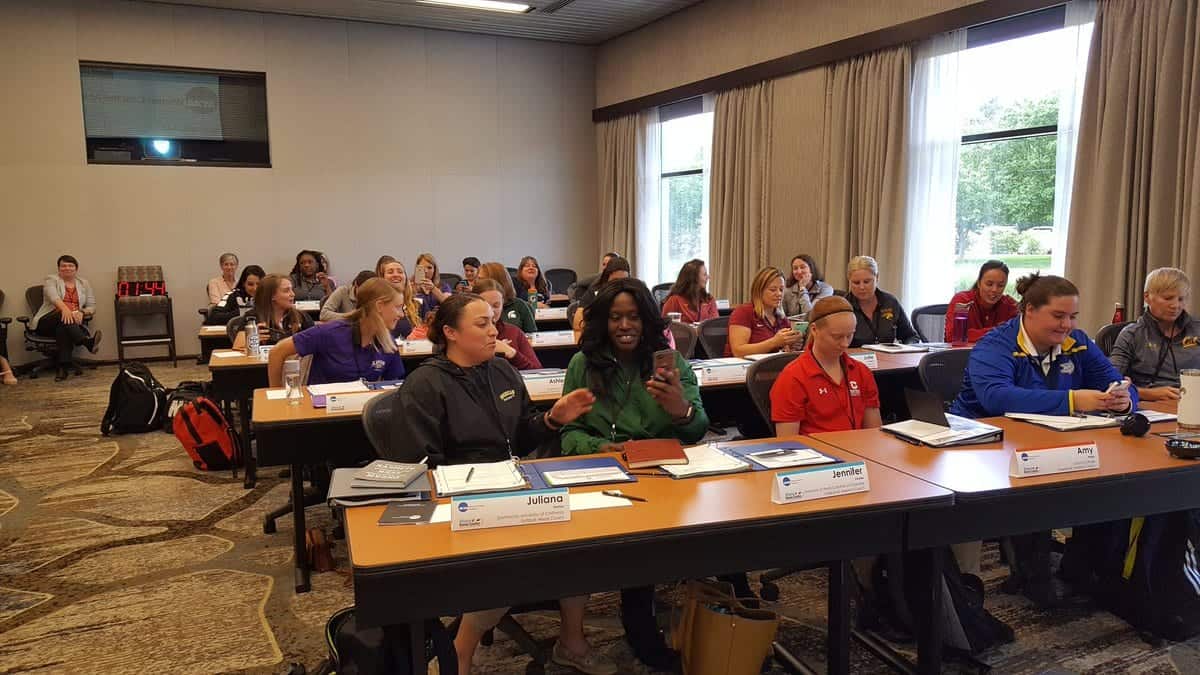 Executive Director of the Alliance of Women Coaches, Megan Kahn and Dr. Nicole LaVoi, Co-Director of the Tucker Center for Research on Girls and Women in Sports within the University of Minnesota have been instrumental in developing the curriculum for Academy 2.0. The master-class program is unique, interactive, and collaborative, developing skills which catalyze growth and progress in coaching performance.
Adding to the breadth of experience, Athlete Assessments' Client Director Liz Masen, who has been involved with the pivotal organization since 2009, presenting three times a year at every WCA since 2010, will be presenting again at the 46th Academy and Academy 2.0.
Of Academy 2.0 she says, "we've put an enormous amount of time and effort into the development of the curriculum as we were very conscious that we wanted this program to be a step-up from the entry-level Women Coaches Academy program. We wanted it to be exactly the kind of learning coaches need and want, delivered in a master-class environment".
"My experience of the very best coaches is that they are always open to learning, even when they have decades of experience and Championships under their belt. They approach opportunities such as this to learn and contribute and be open for unexpected learning. One of our key goals is to create an environment for the learning and development for these experienced coaches, to not only learn from the faculty, but importantly from each other".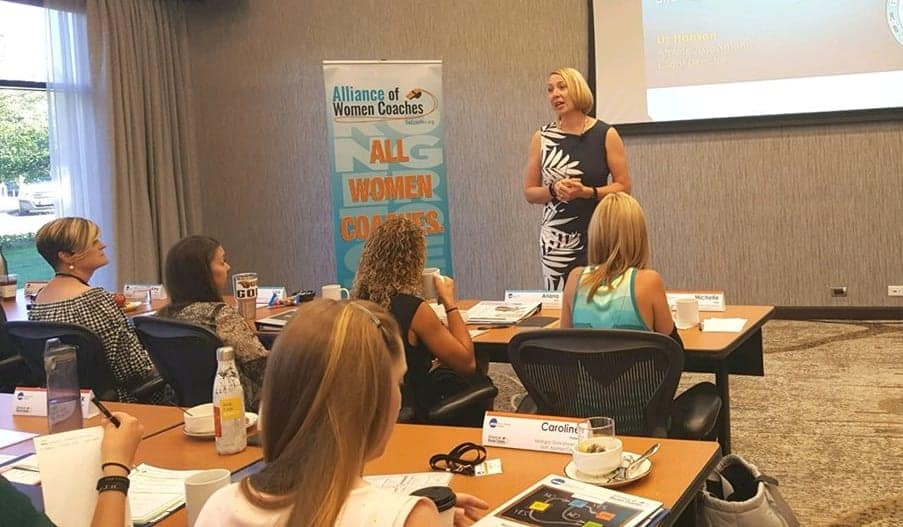 Liz, who will be presenting valuable information that allows coaches to maximize their relationships and behavioral styles in a professional capacity, says, "I really look forward to immersing myself in the Women Coaches Academy culture. The women are so inspiring and I learn as much as I teach."
Running concurrently with the Women Coaches Academy's 46th conference, Academy 2.0 shares speakers, exhibitors and workshops with the main conference. Participants will come together to hear keynote speakers including Lonni Alameda, the Head Softball Coach at Florida State University, and legendary Basketball Coach, Lin Dunn. This year's line-up includes seminars on coaching character, leadership and high-performance, managing conflict and a session on values delivered by Hanson.
The Women Coaches Academy is a dynamic environment which routinely reinvents itself to stay ahead of the changing coaching landscape. The program currently includes Inquiry Pair Partners which sees participants paired up for reflection and gives them the opportunity to support each other and extend their learning. The pairing also keeps participants accountable as they take their learnings back to their individual coaching environments.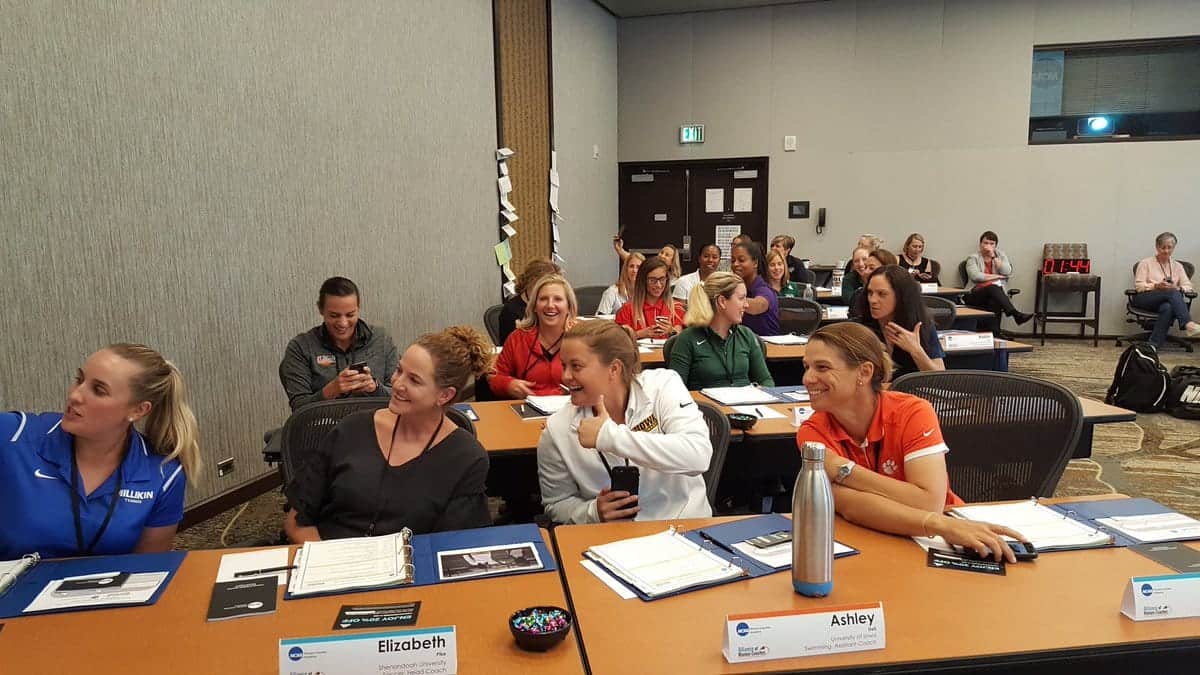 The Academy is an opportunity for women coaches to build valuable professional networks, meeting other female coaching colleagues, friends and mentors. The networks built at each Academy are life-changing and life-lasting.
A report released on November 20, 2017, from the Tucker Center for Research on Girls & Women in Sports tracked the career trajectories for graduates of the Women Coaches Academy. LaVoi, Co-Director of the Center says, "the study examined the Coaches who attended the nine NCAA Women Coaches Academies from December 2014 through June 2017. The data provides one perspective on how the Academy is effective, important and needed in the lives of women coaches.
On the specifics of the findings, she says, "the study showed that graduates are advancing in the profession, with 9% of the coaches "moving up" and achieving higher positions in a very short time." She says, "perhaps most importantly, the report illustrates that coaches who attend the NCAA Women Coaches Academy are staying in the game at a very high percentage (95.7%)."
And, we know that you support women in coaching positions as much as we do, so we've included a link to WeCOACH's merchandise – wecoachsports.org
---
At Athlete Assessments, we're here to provide you with excellence in service and here to help you be your best. If there is anything we can assist you with, please Contact us.