Quotes and Case Studies from our Clients
We could spend money on flashy advertising, but we know that you are most interested in honest feedback directly from clients. Ultimately, this is the most reliable and credible way to gauge how good a product or service really is.
Get a quick insight into what our clients are saying about us below, or click through to the client group that you are most interested in to read numerous testimonials and detailed case studies.
Athlete Assessments' DISC Profiles and services are used around the world by different sports professionals in different ways. Read what our clients have to say…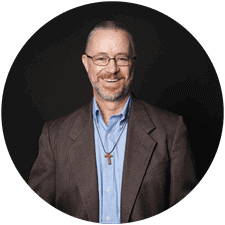 Sport Psychologists and Consultants
Sport Psychologists and Consultants
Below are quotes and case studies of sport psychologists and performance consultant clients who use Athlete Assessments' DISC Profiles with their clients and those they work with. Read the few we have selected here and you can also read many more testimonials and detailed client case studies by clicking the button below.
Assistant Director for Academic Services
"Athlete Assessments shares our goals to better our student-athletes and our department. When we struggle with a problem or task, they help us tackle it. They keep us informed of new ideas and new ways to reach athletes or confront different challenges.  As a facilitator, I feel supported in a way that I can reach out at any time to further my growth and understanding."
Katie Simet
Marquette University Athletics
Sport Psychologist
"The AthleteDISC is an invaluable tool that provides a wealth of information I use to help athletes enhance their performance and improve their cognitive training. I have also found great success in using DISC as a team-building assessment which focuses on greater communication and team cohesion".
Dr. Ed Garrett
California Baptist University / Association for Applied Sport Psychology
Consultant
"Partnering with Athlete Assessments to provide their sports specific DISC Profiles and other materials to my clients, I know I am giving them my very best. I am very selective with whom I partner. I realize how precious my professional reputation is and how important the trust of my clients is to me."
Becky Ahlgren Bedics, Ed.D.
Owner/President of Ahlgren Bedics Consulting, LLC
Sport Psychologist
"DISC is a very well established tool, but Athlete Assessments have made it all digestible for Coaches and athletes (using sport language and examples) which makes it very useful when working with our diverse group of clients."
Dr. Justin Anderson
Premier Sport Psychology
Sport Psychologist
"Getting certified in Athlete Assessments' DISC has helped me understand so much more about the behavioral tendencies of the coaches and athletes I work with. It has helped people who struggle to explain themselves, give them (and me) a better understanding; which then drives our sessions."
Dr Nicole Detling
HeadStrong Consulting, LLC
Consultant
"To be the first in the world to introduce two DISC profile tools in the language of his own country, Hungarian, I am proud to be an Athlete Assessments consultant."
Szabolcs Hollósi
Kell Egy Csapat Élmény Kft. (Hungary)
"The information I learn about each athlete is immensely valuable, in that I truly get to know what makes these kids tick, and how to communicate with them in the most efficient way. "
Ryan Wasilawski
Performance and Wellness Institute
Consultant
"Through my training I realized that AthleteDISC and CoachDISC could be delivered faster and had a much quicker impact on my clients and athletes because it did not question the client's "root" personality. Instead it focused on changing their behavior."
Patrick Rufo
R.O.W. Consulting and Sparks Consulting
Consultant
"It makes me a more effective and efficient leader but also gives clients and athletes a much higher level of self-awareness so they can develop professionally, athletically and personally at a very fast rate."
Sandra Chu
Two Tigers Consulting / Princeton University
Consultant
"Athlete Assessments have been amazing partners. It begins with my dedication to only working with good people – Bo, Liz, Laren, and the rest of the crew are absolutely outstanding people who happen to be great at what they do. They share a dedication to continuous improvement and are motivated by a similar passion for helping lay the foundations for success for others."
Joshua Gordon
Sports Conflict Institute
Performance Consultant, Synergistic Resources
"The Villanova journey has been a tremendous experience and hopefully, it will get Coaches to learn more about insights, benefits and results that can and will be achieved when they truly understand AthleteDISC."
George Naughton
Villanova Men's Basketball Team 2016 NCAA National Champions
Sports Psychology Consultant, Synergistic Resources
"The information we received back from using DISC about each player's competitive and adaptive styles, as well as the coaching styles of our staff, was helpful at multiple levels."
Dr. Jim Brennan
Villanova Men's Basketball Team 2016 NCAA National Champions
Mental Performance Consultant
"The AthleteDISC Profiles have helped me paint a complete picture of my athletes. The DISC Profiles starts creating an identity for us to build upon."
Kyle McDonald
Competitive Will Performance Consulting
Mental Performance Coach
"Athlete Assessments' DISC Profiles give quality information that can be immediately understood and applied in a sport environment."
Jeff Troesch
Mental Peformance Coach
Mental Training Consultant
"Knowing how others within the team culture behave can help to build greater empathy and understanding, as well as enhance group cohesiveness."
Tim Bayley
Cal Poly Women's Basketball
Sport Psychologist
"If I can understand the why, I can start giving the tools to help change or adapt behavior under different situations. So that's what's really important about the AthleteDISC and the CoachDISC, they give you the information to help you understand why people behave the way they do."
Dr. Tiff Jones
X-Factor Performance Consulting
Sport Psychologist
"I choose DISC ahead of any other profiling tool because there are no good and bad profiles and my work is not about improving a profile. I can't say that about most other tools I am accredited in using."
Sandy Gordon
Peformance Perspectives International
Consultant
"Working with Athlete Assessments has helped me tremendously with helping my clients with self-awareness. What I like about the AthleteDISC Profile is that each person gets to learn about their tendencies and it provides me the opportunity to ask questions to identify situations that lead to peak performance."
Rick Sessinghaus
Mental Performance Coach
Certified Mental Performance Consultant
"I wanted to be able to share some objective, valid results from a psychological measure that described patterns that a person was able to influence. I had been exposed to Athlete Assessments' DISC Profiles at AASP and chatted with the team to learn how it could be part of a battery of tests. After going through the training, I was hooked."
Dr. LaTisha Bader
Unique Counseling and Consulting, PLLC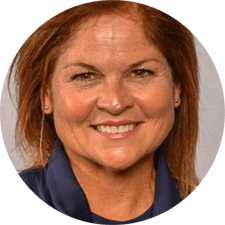 Sport Coaches and Teams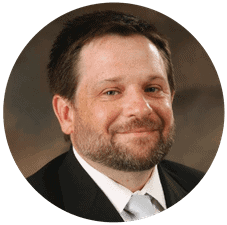 University Academics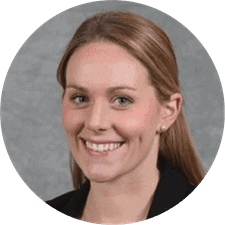 Leadership and Professional Development Programs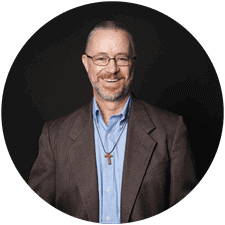 Testimonials and Case Studies from Sport Psychologists and Consultants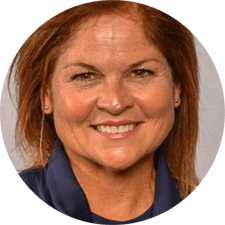 Testimonials and Case Studies from Sport Coaches and Teams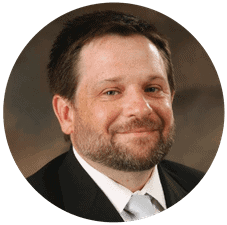 Testimonials and Case Studies from University Academics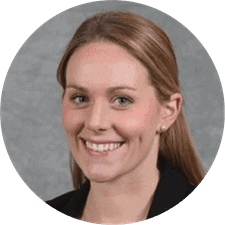 Testimonials and Case Studies from Leadership and Professional Development Programs
Learn more about Athlete Assessments
Learn more about
Athlete Assessments