Quotes and Case Studies from our Clients
We could spend money on flashy advertising, but we know that you are most interested in honest feedback directly from clients. Ultimately, this is the most reliable and credible way to gauge how good a product or service really is.
Get a quick insight into what our clients are saying about us below, or click through to the client group that you are most interested in to read numerous testimonials and detailed case studies.
Athlete Assessments' DISC Profiles and services are used around the world by different sports professionals in different ways. Read what our clients have to say…
Sport Psychologists and Consultants
Below are quotes and case studies of sport psychologists and performance consultant clients who use Athlete Assessments' DISC Profiles with their clients and those they work with. Read the few we have selected here and you can also read many more testimonials and detailed client case studies by clicking the button below.
Assistant Director for Academic Services
"Athlete Assessments shares our goals to better our student-athletes and our department. When we struggle with a problem or task, they help us tackle it. They keep us informed of new ideas and new ways to reach athletes or confront different challenges.  As a facilitator, I feel supported in a way that I can reach out at any time to further my growth and understanding."
Katie Simet
Marquette University Athletics
Sport Psychologist
"The AthleteDISC is an invaluable tool that provides a wealth of information I use to help athletes enhance their performance and improve their cognitive training. I have also found great success in using DISC as a team-building assessment which focuses on greater communication and team cohesion".
Dr. Ed Garrett
California Baptist University / Association for Applied Sport Psychology
Consultant
"Partnering with Athlete Assessments to provide their sports specific DISC Profiles and other materials to my clients, I know I am giving them my very best. I am very selective with whom I partner. I realize how precious my professional reputation is and how important the trust of my clients is to me."
Becky Ahlgren Bedics, Ed.D.
Owner/President of Ahlgren Bedics Consulting, LLC
Sport Psychologist
"DISC is a very well established tool, but Athlete Assessments have made it all digestible for Coaches and athletes (using sport language and examples) which makes it very useful when working with our diverse group of clients."
Dr. Justin Anderson
Premier Sport Psychology
Sport Psychologist
"Getting certified in Athlete Assessments' DISC has helped me understand so much more about the behavioral tendencies of the coaches and athletes I work with. It has helped people who struggle to explain themselves, give them (and me) a better understanding; which then drives our sessions."
Dr Nicole Detling
HeadStrong Consulting, LLC
Consultant
"To be the first in the world to introduce two DISC profile tools in the language of his own country, Hungarian, I am proud to be an Athlete Assessments consultant."
Szabolcs Hollósi
Kell Egy Csapat Élmény Kft. (Hungary)
"The information I learn about each athlete is immensely valuable, in that I truly get to know what makes these kids tick, and how to communicate with them in the most efficient way. "
Ryan Wasilawski
Performance and Wellness Institute
Consultant
"Through my training I realized that AthleteDISC and CoachDISC could be delivered faster and had a much quicker impact on my clients and athletes because it did not question the client's "root" personality. Instead it focused on changing their behavior."
Patrick Rufo
R.O.W. Consulting and Sparks Consulting
Consultant
"It makes me a more effective and efficient leader but also gives clients and athletes a much higher level of self-awareness so they can develop professionally, athletically and personally at a very fast rate."
Sandra Chu
Two Tigers Consulting / Princeton University
Consultant
"Athlete Assessments have been amazing partners. It begins with my dedication to only working with good people – Bo, Liz, Laren, and the rest of the crew are absolutely outstanding people who happen to be great at what they do. They share a dedication to continuous improvement and are motivated by a similar passion for helping lay the foundations for success for others."
Joshua Gordon
Sports Conflict Institute
Performance Consultant, Synergistic Resources
"The Villanova journey has been a tremendous experience and hopefully, it will get Coaches to learn more about insights, benefits and results that can and will be achieved when they truly understand AthleteDISC."
George Naughton
Villanova Men's Basketball Team 2016 NCAA National Champions
sport psychology Consultant, Synergistic Resources
"The information we received back from using DISC about each player's competitive and adaptive styles, as well as the coaching styles of our staff, was helpful at multiple levels."
Dr. Jim Brennan
Villanova Men's Basketball Team 2016 NCAA National Champions
Mental Performance Consultant
"The AthleteDISC Profiles have helped me paint a complete picture of my athletes. The DISC Profiles starts creating an identity for us to build upon."
Kyle McDonald
Competitive Will Performance Consulting
Mental Performance Coach
"Athlete Assessments' DISC Profiles give quality information that can be immediately understood and applied in a sport environment."
Jeff Troesch
Mental Peformance Coach
Mental Training Consultant
"Knowing how others within the team culture behave can help to build greater empathy and understanding, as well as enhance group cohesiveness."
Tim Bayley
Cal Poly Women's Basketball
Sport Psychologist
"If I can understand the why, I can start giving the tools to help change or adapt behavior under different situations. So that's what's really important about the AthleteDISC and the CoachDISC, they give you the information to help you understand why people behave the way they do."
Dr. Tiff Jones
X-Factor Performance Consulting
Sport Psychologist
"I choose DISC ahead of any other profiling tool because there are no good and bad profiles and my work is not about improving a profile. I can't say that about most other tools I am accredited in using."
Sandy Gordon
Peformance Perspectives International
Consultant
"Working with Athlete Assessments has helped me tremendously with helping my clients with self-awareness. What I like about the AthleteDISC Profile is that each person gets to learn about their tendencies and it provides me the opportunity to ask questions to identify situations that lead to peak performance."
Rick Sessinghaus
Mental Performance Coach
Certified Mental Performance Consultant
"I wanted to be able to share some objective, valid results from a psychological measure that described patterns that a person was able to influence. I had been exposed to Athlete Assessments' DISC Profiles at AASP and chatted with the team to learn how it could be part of a battery of tests. After going through the training, I was hooked."
Dr. LaTisha Bader
Unique Counseling and Consulting, PLLC
Performance Coach
"The coaches and managers have really enjoyed the DISC process and helping the athletes get to know their strengths and areas of development. One of the best advantages is getting to know the athletes better in a more meaningful way and showing them where they fit into the group through the team reporting... I have used DISC to help in goal setting both individually and for the team."
Darren Winterbine
Midwest Academy of Sport
Consultant
"Working with the team at Athlete Assessments has been awesome. Bo and Liz are really vested in connecting with the people/professionals who use Athlete Assessments. The customer service they and their staff provide is top notch. They really are here to help us in any way they can. I am proud to say I am trained in using the Athlete Assessments DISC profile."
Bob Tewksbury
Certified Mental Performance Coach
Vice President of Athlete Development & Engagement (Former COO of Athlife)
"We use Athlete Assessments' DISC Profiling tools in a couple of ways, I use it with our team and our clients, which helps us both work better with our clients, but also with each other. It's ultimately about awareness and realizing how your behaviors impact outcomes, and then how you modify those behaviors to get to the outcomes you want."
Carrie White
United States Olympic & Paralympic Committee
We have chosen a few quotes from coaches and elite team clients we work with below. Read more from others and access detailed case studies of our clients who use Athlete Assessments' DISC Profiles and our specialized service for teams by clicking through to the dedicated page.
Head Coach, Women's Championship Netball Team
"Bo and Athlete Assessments were an invaluable tool for me as a new Coach with a new group. It allowed me to make quicker connections with the athletes, understand how to best communicate with them and understand everyone as individuals."
Elissa Kent
Melbourne University Lightning
Head Women's Tennis Coach, 4 x National Champions
"Working with Athlete Assessments and using their DISC Profiles has been revolutionary. Our players have gained so much from learning about their own profiles and those of the rest of the team. After working with Athlete Assessments, it created a greater awareness that we all have different skills and all bring something to the team."
Roland Thornqvist
University of Florida
Gymnastics Head Coach
"Athlete Assessments made us a tougher team and that toughness is one reason why we were so great this year.  They learned how to reset when things didn't go as planned, they learned that taking full advantage of an uncomfortable situation makes them better, and they learned that they can endure much more work than they thought they could."
Elise Ray
University of Washington
Gators Softball Head Coach, 2014 and 2015 NCAA Division 1 National Champions
"The most valuable thing that I gained from Athlete Assessments was that the understanding of who I was helped me better coach who they were."
Tim Walton
University of Florida
Head Coach, Women's Rugby Team, 2017, 2016 and 2015 National Champions
"Our program recognizes the strengths of DISC and our staff could not be happier with the results it has yielded. I would recommend DISC to those coaches who have a passion for becoming better at understanding their athletes and getting the most effective performances out of them."
Becky Carlson
Quinnipiac University
Head Coach, Rugby Team, 2017, 2015 and 2014 D1A National Champions
"We had been so close in three previous championship games and I knew this was the missing link. It was through Bo's assistance that we found a way to get closer to team synergy. Ultimately, the trust we created was what provided immense value to the end result."
Tim O'Brien
Saint Mary's College of California
Head Coach, Softball Team
"Bo and Athlete Assessments guided us through the people side of the championship formula and the results are unmistakable. Bo inspired us and educated us that learning to understand the people in our program is the greatest advantage in guiding us back to a championship program."
Kristi Stefanoni
The University of Massachusetts
Head Coach, Soccer, Division I National Championship Coach
"DISC has given our team a much better understanding of themselves and others and created a common language to discuss our similarities and differences. It has totally enhanced our communication both on and off the field."
Becky Burleigh
University of Florida
University of Notre Dame Softball Coaching Staff
"The use of Athlete Assessments and CoachDISC has had a tremendous impact on the culture of our program. As Coaches, we have been able to really dig deep and gain a better understanding of who we are as individuals and why we do what we do."
Deanna Gumpf
NFCA Mid-Atlantic Region Coaching Staff of the Year (2014 & 2016)
Head Coach, University of Illinois Women's Wheelchair Basketball Team
"Working with Athlete Assessments has been invaluable to our team culture because our student-athletes were challenged by Bo to be vulnerable with their teammates, to recognize and acknowledge what makes themselves and their teammates great, and to understand how their behaviors directly impact the ability of our team to be successful." 
Stephanie Wheeler
Head Coach, USA Women's Wheelchair Basketball Team
Head Coach
"I've been working with Bo Hanson and using the Athlete Assessments' DISC Profiles for a few years now. I really enjoy working with him and he has significantly helped me understand my players and how to get the most out of each one of them."
Matt Thurmond
University of Washington Men's Golf
Head Coach, Queensland Firebirds
"Bo's knowledge, expertise and guidance was critical to our success in the Firebirds undefeated premiership season of 2011 and 2015 Championship. He is an integral part of our 'team' and the success of winning we all strive for."
Roselee Jencke
ANZ Champions 2011, 2015
Golf Coach
"Bo Hanson and Athlete Assessments has a comprehensive program that will help a coach guide and navigate their team to greater success." 
Andrea Gaston
University of Southern California
Head Coach
"Athlete Assessments really helped us connect with one another. Bo did an outstanding job helping our staff and players understand how important the team dynamic is to be successful."
Dan O'Brien
Santa Clara University Baseball
Head Coach
"While I know that Athlete Assessments is a business, I never feel like it when working with them. Bo and Liz genuinely care about our success. I know during one of our talks the staff was at a loss and didn't know how to proceed and Bo calmed us down and led us to a better solution. He didn't give us an answer, he just led us there."
David Zelenock
Tennessee Tech Volleyball
Olympic Gold Medal Coach and World Championship Rowing Coach
"Athlete Assessments gives every athlete an opportunity to review their approach to training and competition – to take the insights gained and really leverage their performance off a new platform. You've done a great job! Congrats." 
Tim McLaren
Volleyball Head Coach
"As part of our program's initial leadership development processes, our athletes explore their unique strengths and styles through the Athlete Assessments AthleteDISC Profile Reports. Our breakthrough was players being able to understand each other's needs and ultimately want what's best for the team." 
Julie Darty Dennis
Mississippi State University
Head Field Hockey Coach
"Coaching is all about helping your athletes through their journey of self-discovery, and that's what I think is so great about sport and Athlete Assessments' suite of DISC profiling tools specifically. They provide an efficient way to gain an understanding of ourselves and our athletes." 
Ange Bradley
Syracuse University
Head Coach, Professional Soccer Team
"The most important aspects of DISC are the learning around self-awareness and communication with others. Athlete Assessments' DISC Profiles are the foundation for getting the best out of people."
Melissa Phillips
London City Lionesses
Here are some short testimonials from our university academic clients who use Athlete Assessments' DISC Profiles and our specialized services for their classes or courses. You can read more quotes and detailed client case studies by clicking the button below.
Assistant Professor of Kinesiology
"The CoachDISC Profile has added a perspective that supports, extends, and personalizes our curriculum in a way that students' appreciate. It is no wonder then that the student feedback on the CoachDISC has been overwhelmingly positive despite the added cost." 
Dr Charles "Hal" Wilson
Georgia Southern University
Director of the Sport Business and Leadership
"Working with Athlete Assessments has contributed a great deal to our class in terms of understanding key aspects of leadership and group dynamics. Having such an accomplished athlete and individual like Bo Hanson provide straightforward insight directly to our students has been a huge asset."
Dr. Steve Swanson
Loughborough University London
Assistant Professor
"Students find that these are invaluable tools that they can use in the workforce and to sell themselves to prospective employers."
Dr. Clay Bolton
Texas A&M University Commerce
Associate Professor
"Working with Athlete Assessments has been a great partnership and I know our students benefit from the service and follow-up. The team has been outstanding."
Dr. Robert Mathner
Troy University, Alabama
Program Coordinator for Masters of Arts in Intercollegiate Athletics Administration
"I have really enjoyed working with Athlete Assessments over the last few years. Despite being located on the other side of the globe from, the team are very responsive, extremely personable and you can tell they care about and enjoy the work they do."
Brandon Urry
University of Nebraska-Lincoln
Former President, North American Society for Sport Management
"My experience with Athlete Assessments and the Sports ManagerDISC profile has been invaluable for students."
Dr. Marlene Dixon
Professor & Ph.D. Program Coordinator, Texas A&M University
Director, Center for Sport Management
"The class went extremely well. The students were very impressed, and it led not only to more discussion last week, but more to come next week. It definitely fits well in this course. Well done."
Robert E. Baker Ed.D
George Mason University
Assistant Professor
"I firmly hold that the DISC Profile is an excellent way to allow students, future leaders themselves, this important first step; a deep understanding of self."
Jacob Tingle
Trinity University Texas
Assistant Professor, Sport Management
"The value of the partnership I have with Athlete Assessments. It helps to create more employment-ready students and benefits students in both the short- and long-term."
David P. Hedlund, Ph.D.
St. John's University
Director, Center for Leadership in Athletics
"In preparing students for a career in sports leadership, Athlete Assessments' Sports ManagerDISC Profile is a cornerstone tool in our students' development of self-understanding, enhanced collaboration skills for team project, and effective communication strategies to engage with various stakeholders on the job."
Sara Lopez, Ph.D.
University of Washington
Studying Sport Management
"I just went on an interview and the hiring manager asked me what I considered to be my best strength and I can honestly say I have never been more prepared to answer that question. All in all, I have never known myself better."
Direct Quote from Student
St. John's University
Program Director
"I am finding so many great uses for DISC in communication, motivation and all things 'people'. From leadership, communication skills, helping with students' researching, and planning career paths."
Jim Tennison
Dallas Baptist University
Associate Professor in Sport Management
"The Sports ManagerDISC Profile is a great tool for any sport management course that discusses the managerial roles that students will perform in their future professional lives, or a class that discusses leadership in sport, or any introductory course for student internships."
Gonzalo Bravo, Ph.D.
West Virginia University
Program Director, Sport Studies
"Before going out on their internships, our students take the Sports ManagerDISC profile and find it useful in thinking about how to be successful in their internship and work with others. It's also great to reflect on in class and have meaningful conversations about their professional development."
Amy Rundio, Ph.D.
East Carolina University
Program Director, Sport Management Master's Program
"They are wonderful to work with and always willing to customize the Sports ManagerDISC Profile according to the class' needs. I have received nothing but superb feedback from my students who use the assessment to help develop their own professional leadership dossier."
Alyssa Tavormina, Ph.D.
University of Florida
Program Director, Sport Management Master's Program
"They are wonderful to work with and always willing to customize the Sports ManagerDISC Profile according to the class' needs. I have received nothing but superb feedback from my students who use the assessment to help develop their own professional leadership dossier."
Dominic Morais
Trinity University
Practicum and Internship Coordinator in Exercise Science Sports Studies
"Athlete Assessments offers our students the opportunity to learn about who they are, and who they might be in their profession using a unique tool that many undergraduates are unaware of."
Bryan Beigie
John Carroll University
Sport Leadership Lecturer
"Whenever I am invited to deliver a leadership class, I recommend integrating Athlete Assessments' DISC Profiles into the course as I truly believe they offer very valuable insights for participants. Working with Athlete Assessments has been absolutely great, and the team does everything to make the integration of the DISC as easy as possible."
Jacqueline Mueller, Ph.D.
Loughborough University
Professor of Leisure and Sport Management
"Finding a tool where students can become more self-aware has just been an excellent experience for my students. They implicitly know that what they are learning is more important than the grade they get in the class."
Dr Steve Estes
Middle Tennessee State University
Professor of Sport Psychology
"My sport psychology students truly value their opportunity to learn through Athlete Assessments' DISC Profiles. Their self-reflection papers and other assignments throughout the semester suggest that they make deep connections between what they learn in their profiles and the supplemental materials, and their own lives."
Prof. Maria Bartini
Massachusetts College of Liberal Arts (MCLA)
Assistant Professor
"I cannot tell you how many times a student has told me something along the lines of, 'I was very impressed with DISC and what I learned from the experience... I really learned a lot about myself, and how to work with others.' Once they have their profile and have read their reports, they get to see it all play out through different class exercises."
Christopher Atwater, Ph.D.
Troy University
Associate Professor, Advanced Principles of Coaching
"At the University of Northern Colorado it's all about application... Through the CoachDISC and guest lectures with Liz, the partnership helps me provide the opportunity for my students to begin to build a foundation for their coaching philosophy and coaching behaviors (and style). This is their first chance to self-reflect within the context of coaching and Athlete Assessments helps facilitate their early growth and development as an effective coach."
Dr. Scott Douglas
University of Northern Colorado
Teaching Specialist in Coaching
"[DISC] helps my students grasp the different styles of individuals they will probably come in to contact with. And while everyone is not one specific style, it helps them understand or start to think about relationships they have in their own lives and why they get along better with some people over others. It is so cool to see how students implement DISC in our classroom discussion and point out specific behaviors they see in others that relate to how they need to communicate with that individual."
Kinzee Salo
University of Minnesota
Leadership and Professional Development Programs
Below are a few selected quotes from our clients and you can read more detailed case studies about clients who use Athlete Assessments' DISC Profiles in their leadership and professional development work by clicking through to the dedicated page.
Assistant Director for Academic Services
"Athlete Assessments shares our goals to better our student-athletes and our department. When we struggle with a problem or task, they help us tackle it. They keep us informed of new ideas and new ways to reach athletes or confront different challenges.  As a facilitator, I feel supported in a way that I can reach out at any time to further my growth and understanding."
Katie Simet
Marquette University Athletics
high-performance Manager
"We value Athlete Assessments' depth of experience and knowledge in working with team sports, coach development and their ability to relate to our coaches and players in a practical way."
Wayne Grant
Touch Football Australia
Professor of Leadership
"Athlete Assessments' DISC Profiles are an excellent tool for helping people understand both themselves and others. I have used the card game with a number of groups who cannot afford the full online assessment – and it works really well – both in the sport and corporate environment."
Sarah Leberman
Massey University, New Zealand
Director of Compliance
"Athlete Assessments went above and beyond our expectations and I have heard nothing but positive feedback from our coaches, staff and student-athletes. I am very pleased with our student-athletes' attendance! We've already heard great feedback today!"
Carleigh Collins
University of Louisiana at Lafayette
Coaching Development Manager
"We have a long and solid relationship with Athlete Assessments which delivers an essential service in the development of high-performance coaches. This expertise integrates well with other activities and messages we believe are important." 
Lawrie Woodman
AFL
Head of Coach Education
"What I most value about working with Athlete Assessments is the strong liaison in developing the program to meet the needs of the candidate in a bespoke manner related to the sport. The attention to detail and support provided to each candidate and the regular feedback is exceptional."
Rob Sherman
Football Federation Australia
Coach Education Coordinator
"Athlete Assessments have added value to our program with relevant strategies and solutions in ways which we can improve as coaches and get the best from our players."
Dylan Hides
National Rugby League
Director of Social Justice and Football Development
We brought Athlete Assessment on board to deliver self-awareness workshops as part of the Rams Pathways to Success program. There were many a-ha moments as students recognized themselves and each other, while learning how to apply their profile, understanding how they could add value to their future role and what they bring to a room."
Johnathan Franklin
Los Angeles Rams
Coaching Pathway Services Manager
"Athlete Assessments adds value to our course through expert delivery of information in an area that complements and integrates with the ARU coaching development approach."
Matthew Wilkie
Australian Rugby Union
Performance Coach
"Athlete Assessments will be an important part of that growth as we interact with people with renewed confidence."
Stewart Briggs
Acceleration
Director of Student-Athlete Leadership Development
"Athlete Assessments' DISC Profiles are a foundation for the growth mindset, a base for student-athletes to explore their unique strengths and styles, build on their unique leadership style, and begin engaging in the team development conversation."
Brian Townsend
University of Michigan
President & Founder
"Through completing Athlete Assessments' business version of DISC, the Team8 DISC Profile, our Rookie Career Accelerator participants were provided with valuable career skills to understand the impact their style may have on those they work with, where potential conflict may arise, and how other behavioral styles interact with their own."
Sara Wegmann
Her Next Play
Manager of Community Affairs and Engagement
"We engaged Athlete Assessments to guide the students of the Rams Pathways to Success Program through self-awareness. Overall, program created an authentic environment to build relationships between our students. It's something you don't expect to happen but to see those relationships develop naturally is so fantastic."
David Weingarten
Los Angeles Rams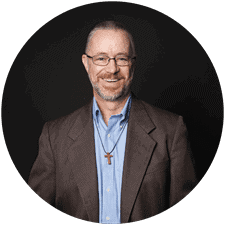 Testimonials and Case Studies from Sport Psychologists and Consultants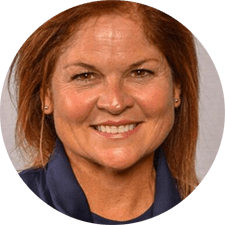 Testimonials and Case Studies from Sport Coaches and Teams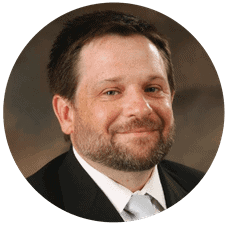 Testimonials and Case Studies from University Academics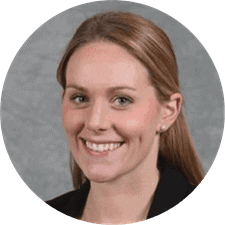 Testimonials and Case Studies from Leadership and Professional Development Programs
Learn more about Athlete Assessments
Learn more about
Athlete Assessments