Women's Basketball Coaches Association Annual Convention


April 4 – 7, 2019, Tampa, Florida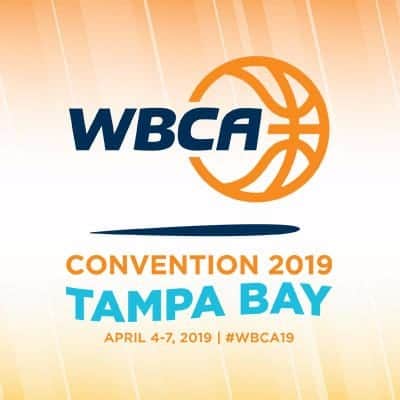 Get in the mix at Tampa with the best that basketball has to offer at the 2019 Women's Basketball Coaches Association Annual Convention and Final Four Basketball games. During the day, coaches have the opportunity to learn from exceptional speakers, grow their skill base and connect with their peers to review their season and set themselves up to perform in the year ahead.
The 2019 Convention Learning Lab line up looks inspiring, with presentations that include; Refuse to Lose – Making Adversity Your Advantage and Court to Career. There are Roundtables for Assistant Coaches and Head Coaches, focusing on game situations, diversity and inclusion, recruiting and the 20% that your recruits are still looking for.
Part of the simply must-see line up is Bo Hanson, 4 x Olympian, 3 x Olympic medalist, and author of ATHLETE TOUGH™, who is presenting a 'how to' style Lab on coaching to develop a resilient and mentally tough team. 
The details for Hanson's Learning Lab:
Saturday April 6 from 11-11.30am, 

TCC, 1st Floor, 

Meeting Room 18
---
Developing your Team to be Resilient and 'ATHLETE TOUGH™': How to easily incorporate resiliency skill development into your Basketball program
During the presentation, Hanson will explain exactly what resiliency looks like; resilient behavior, coping skills, recovering from set-backs and how this skill develops athletes who perform their best when it matters the most, the definition of being 'ATHLETE TOUGH™'.
The reason these skills are so crucial, is that toughness, true grit and resilience underscore the individual performances of each athlete on successful teams. Mental skills are immediately obvious when they're there and leave a gaping hole in performances when they're not. This Learning Lab will give coaches the tools to build this vital skill in their team (and themselves).
The first barrier Hanson breaks for his audience is getting them to understand that mental toughness is not a mythical quality possessed by only a few. It is a teachable skill and there are proven strategies to develop athletes to be mentally tough (which coaches can also use to boost their own ability to manage the challenging times).
Being 'ATHLETE TOUGH™' is being your best when it matters the most. It is defined by the actions you take when your performance is on the line. This presentation covers the most effective strategies to develop mental toughness within yourself and your team.
Presentation Learning Objectives:
Understand the meaning of resilience and learn how resilient people behave.

Identify the stages of coping and recovery from setbacks, and how this applies to basketball.

Explore the proven strategies for teaching resilience and ways to implement them into your own basketball program.
About Your Presenter Bo Hanson

4x Olympian, 3x Olympic Medalist, Author of ATHLETE TOUGH™ & Performance Consultant at Athlete Assessments

Bo Hanson, has been working within sport and the business sector for over 20 years, delivering leadership, management and coach development. In addition to his own athletic career, comprising of four Olympics and including three Olympic medals, he has worked for over 20 years with coaches and athletes from over 40 different sports, and countries around the globe. His ability to improve coaching strategies and performance with clients has resulted in over 21 national championships, Olympic medals and Pro team Premierships. Long-standing working relationships and consistent high-quality feedback from his clients.
This year, both Bo Hanson and Liz Masen will be at the convention and when they're not presenting you can catch them at Athlete Assessments' booth in the Exhibition Hall #29.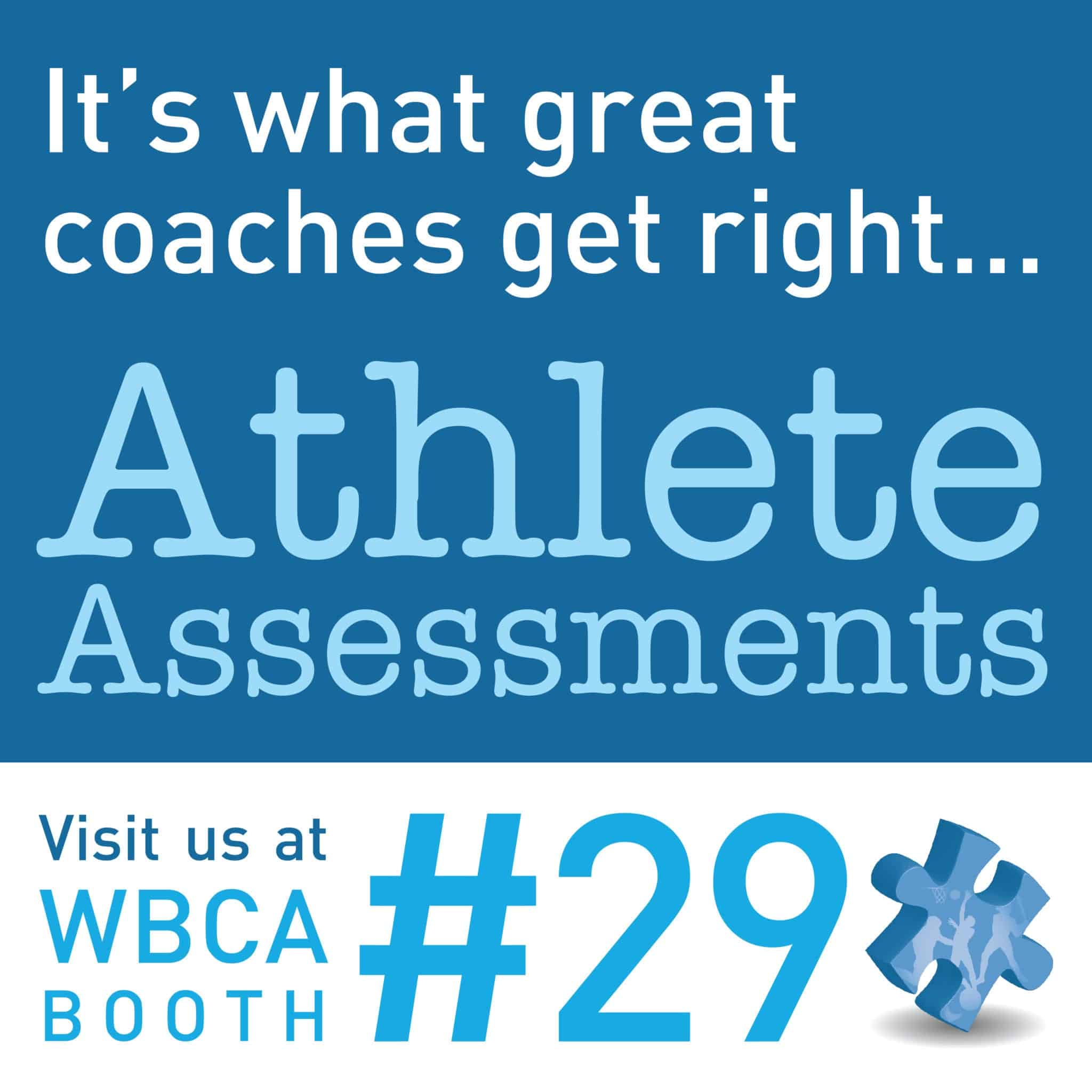 Excited to be at the conference, Liz says, "the 2019 Conference is themed, Connect, Learn, Recognize, and Grow. These principles resonate deeply with our own core values and I really look forward to this year's WBCA presentations and keynote speakers. One of the best parts of conventions like this one, is that we get the opportunity to catch up with clients, friends and new contacts in the buzzing environment of the Final Four. Athlete Assessments will have an exhibit, as we usually do, so I'm easy to find there too."
Athlete Assessments is all about the value of people. At this year's convention, Liz Masen will be available to talk about all things high-performance; how to get the most from the players and staff in your basketball program, team communication and culture, roles and recruiting, and any questions you may have. You can find Liz and Bo at our exhibit in the market place on Friday April 5 and Saturday 6 April from 10am to 4pm each day.
Liz says, "we love Final Four Basketball and the buzz that surrounds basketball at this time of year. The Convention is always a highlight on our calendar, we look forward to catching up with you in Tampa and hearing about your season and your take on those fantastic Final Four games!"
---
---
Key Information
Women's Basketball Coaches Association Convention and the Women's Basketball Final Four, April 4-7, 2019, Tampa, 

Florida

Bo Hanson's Learning Lab, Saturday 6 from 11-11.30am Developing your Team to be Resilient and 'ATHLETE TOUGH™'

Athlete Assessments' booth is #29 in the exhibit area Friday April 5 and Saturday April 6 Bo and Liz will be there from 10am to 4pm each day.

If you'd like to personally catch up with Liz Masen while she is in Tampa, give her a call or email liz.hanson@athleteassessments.com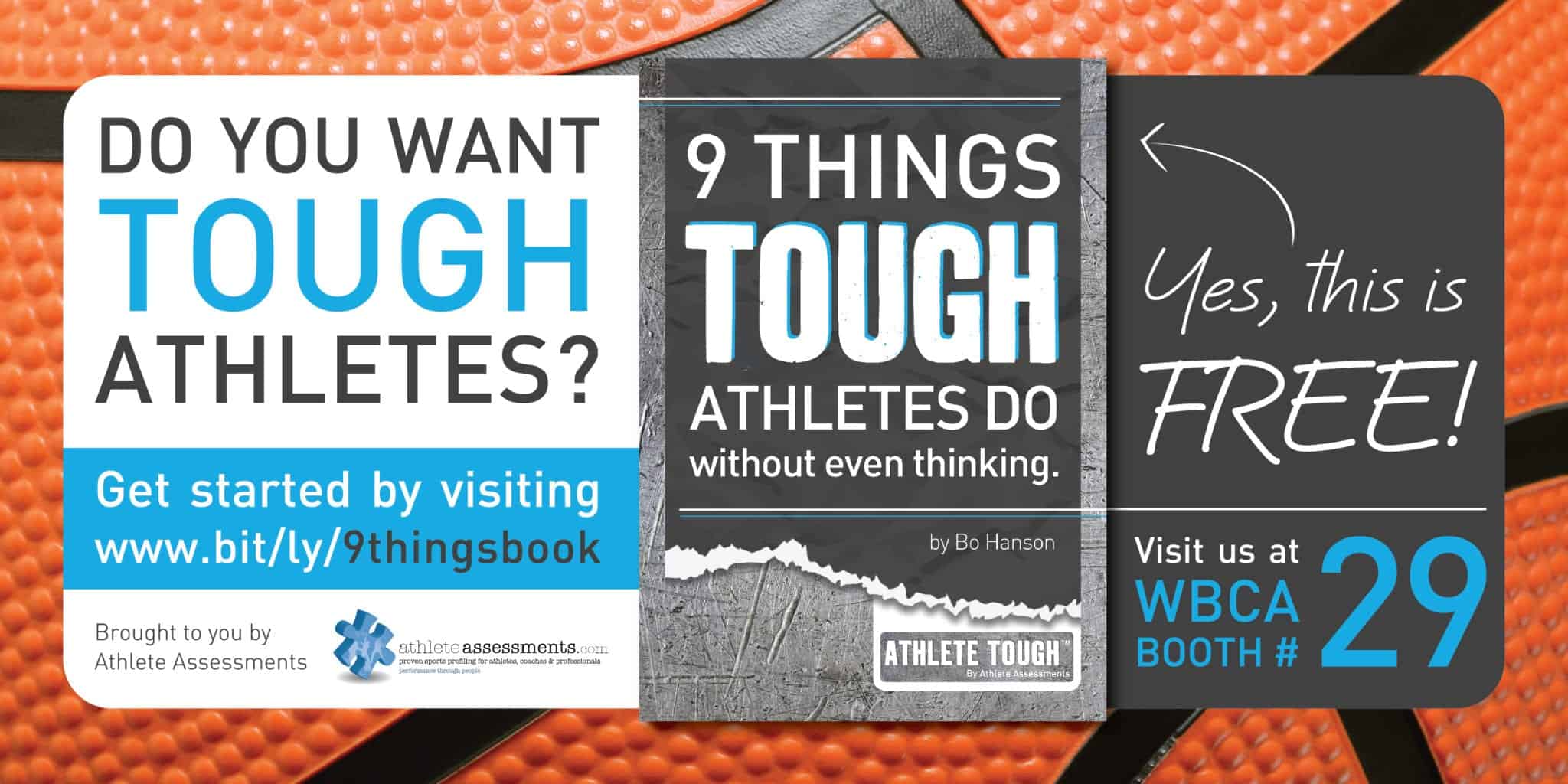 ---
---
At Athlete Assessments, we're here to provide you with excellence in service and to help you be your best. If there is anything we can assist you with, please Contact Us. See you in Tampa!