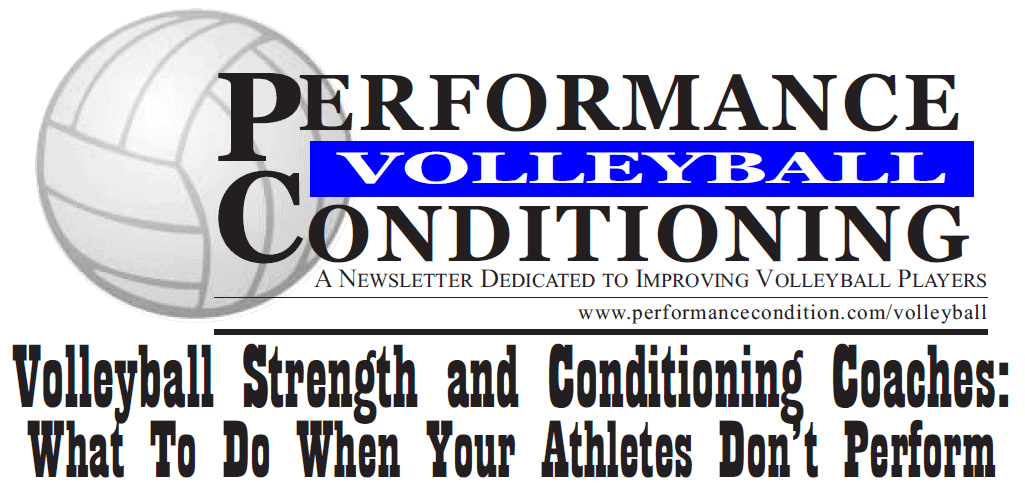 Director of Athlete Assessments, Bo Hanson is featured in the latest Volleyball Performance Conditioning Newsletter. The article "Volleyball Strength and Conditioning Coaches: What to do when your athletes don't perform" is available as a PDF download below.
The article focuses on the link between training and competition, and how strength and conditioning coaches can further improve athlete performance. The article includes how to train your athletes' mindsets  for competition, and a quick fix for athletes on competition day. This has been a very popular article with readers and we hope you will also find it valuable!
At Athlete Assessments, we're here to provide you with excellence in service and to help you be your best. If there is anything we can assist you with, please contact us.