The wave of support for women in coaching grows with the fifth annual Japanese Women Leaders and Coaches Academy, 27-29 August 2019, Karuizawa, Japan
With Tokyo 2020 just over 12 months away, the 2019 Japanese Women Leaders and Coaches Academy promises to be exciting. Paralleling similar Academies internationally, the Japanese Academy workshops the hot topics affecting coaching and provides significant opportunities for women to extend and build upon their existing technical and tactical skill set.
Now in its fifth year, the well supported Academy will be led by Dr. Etsuko Ogasawara, Executive Director of the Japanese Centre for Research on Women in Sport (JCRWS) and Professor of Sports Management at Juntendo University. This year she'll be joined by an international team of experts including Marlene Bjornsrud, previously of the Alliance of Women Coaches (now referred to as WeCOACH), and Dr. Nicole LaVoi, Board Member of WeCOACH and Co-director of the Tucker Centre for Research on Girls and Women in Sport at the University of Minnesota. This year's line-up of experienced professionals ensures that each coach in attendance will have the opportunity to grow both personally and professionally.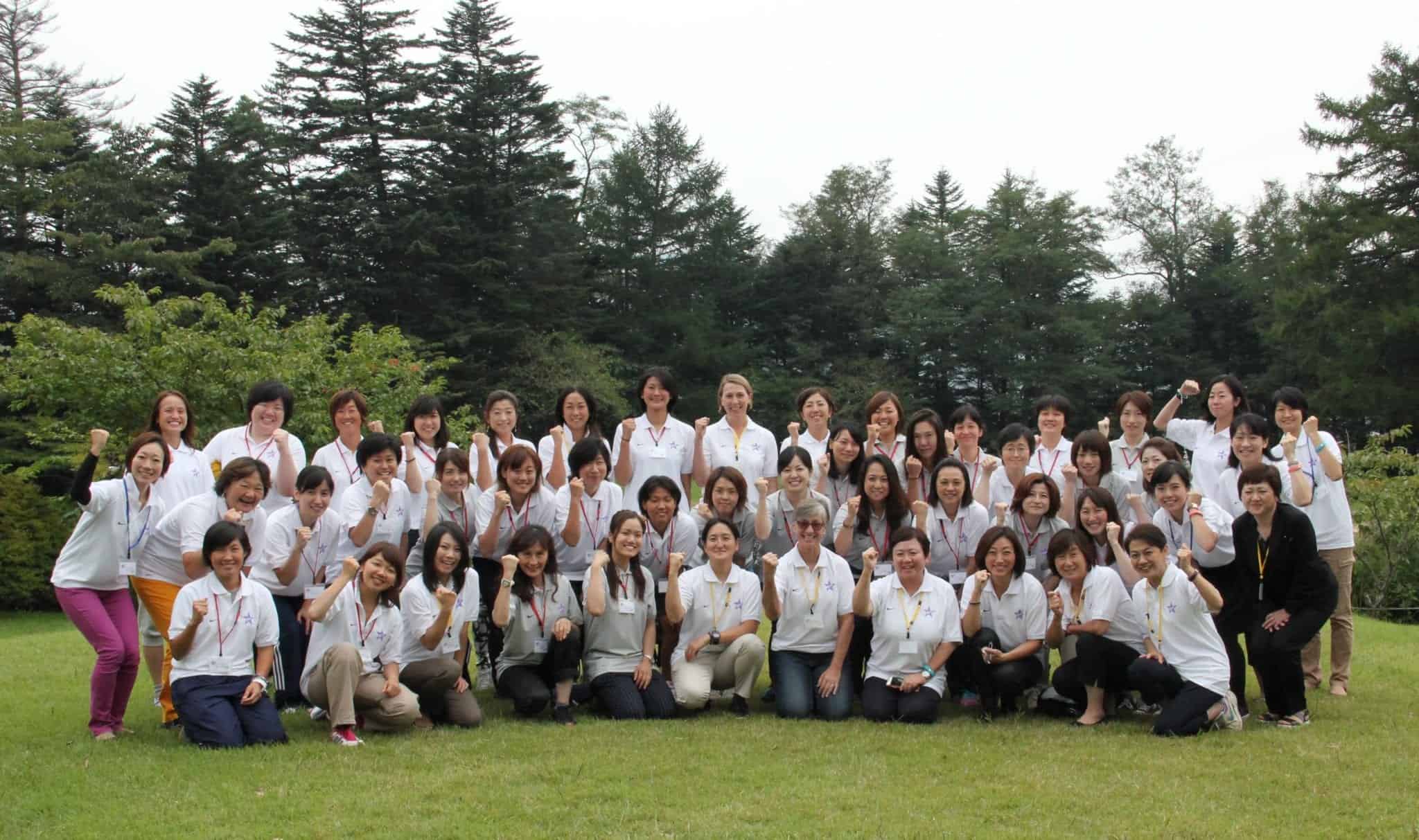 Athlete Assessments' Client Director, Liz Masen, has been involved with the annual event since its inception and has been invited back to present for a fifth time. She says, "the Academy provides the opportunity for women coaches to share the latest research, knowledge and industry innovation while also establishing an environment where coaches can network and connect with other women coaches to enhance their game."
She adds, "a real highlight for me are the multitude of positive outcomes for women in sport in Japan who are supported by the continuance of this program. The positive energy is infectious. I love getting involved in all the other sessions when I'm not presenting. The incredible group of women who are the driving force behind the Academy have already made such a tremendous impact on the coaching landscape at an international level; and to be a part of this group is phenomenal".
Day Two of the program includes Liz's workshop presentation which uses the CoachDISC Profile to enhance women coaches' knowledge of their own personal coaching styles and the styles of their athletes. Because all coaches attending Liz's session take the Japanese CoachDISC Profile (developed by Athlete Assessments in Partnership with Juntendo University) before the workshop, the first thing Liz does is debrief their reports and discuss how this information can be used to further their growth as a coach.
Liz explains, "first, I deliver the debrief of coaches own CoachDISC Profile results. I do this in order to help them deeply understand their coaching style. By focusing on their own style, and better understanding others, they find new ways to further improve their coaching and communication with others."

Working with a translator, Liz presents to an exclusively Japanese audience. She says, "my session is about how strong relationships and clear communication are the foundations needed to produce the best results. My sessions are interactive and engaging using activities that promote learning. The information I provide is practical; coaches need to understand their own coaching styles so they can improve both their performance, and consequentially, the performance of their athletes."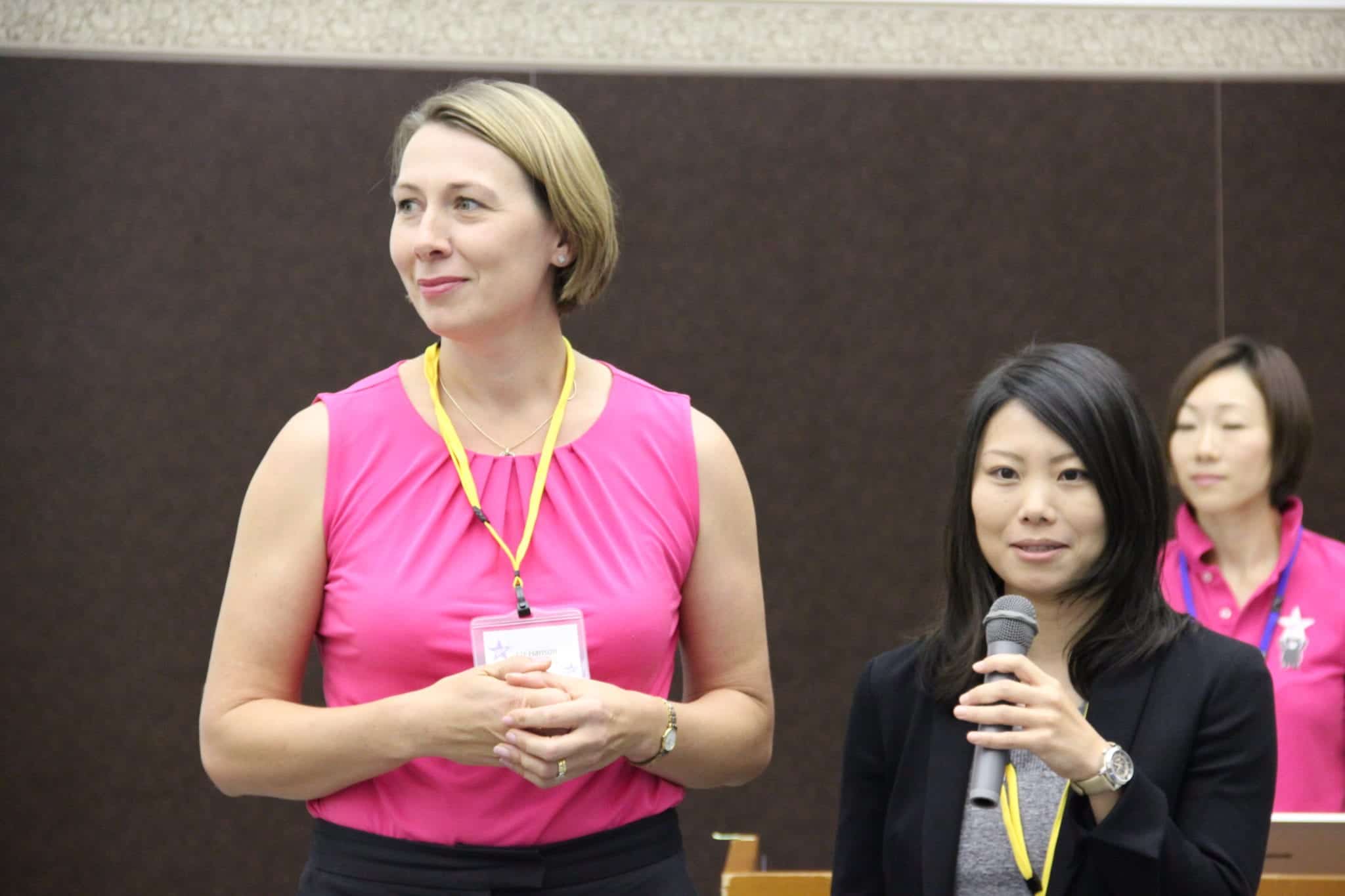 Karuizawa holds a unique significance in Japan's sporting history because it's the only city in the world to host both the Summer (1964) and Winter (1998) Olympic Games. The Academies always begin with a tour of the Karuizawa Olympic Memorial which is dedicated to honoring Japan's Olympic connection. Liz says, "the preparations currently underway for the 2020 Olympics in Japan, the 2019 Rugby World Cup in Japan, which commences just days after the culmination of the Academy, and the historical Olympic experience, will all form the backdrop for this year's Japanese Women Leaders and Coaches Academy, so it's safe to say this will be one to remember."
Where to from here…
At Athlete Assessments, we're the experts in the 'people side' of sport. While we're best known for our athlete profiling and sports team consulting using the AthleteDISC, CoachDISC and Sports ManagerDISC, we do more than just Assessments. Athlete Assessments Services include Sport Specific DISC Profiles, Performance Reviews, Team Consulting, Program Reviews, Keynote Speaking, Events & Professional Development Programs.
At Athlete Assessments we're here to provide you with excellence in service and to help you be your best. If there is anything we can do to be of service, don't hesitate to contact us.