The ATHLETE TOUGH Handbook & Video Series
"Leadership. Coaches demand it; teams need it, future employers look for it, and our communities thrive from it."
"Being ATHLETE TOUGH is defined by the actions you take when your performance matters the most." – Bo Hanson
Many of the books or programs available on mental toughness are written by psychologists in a language that is hard to understand and even harder to put into practice. Many, many coaches have shared with us that they struggle with how to develop resiliency in their athletes. So the  ATHLETE TOUGH Program was developed to answer this call. It is practical and relevant. It is written for coaches and athletes by a coach, athlete and consultant all wrapped up in one, Bo Hanson.
ATHLETE TOUGH Handbook & Video Series offers proven strategies to help improve your athletes' mental toughness and grit.
But don't just take our word for it, take a look for yourself.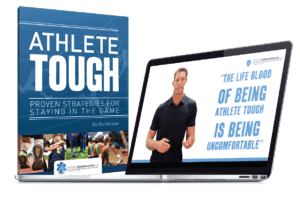 An electronic, customized copy of the ATHLETE TOUGH Handbook. This allows you to economically print the number you need for your whole team (up to 40 copies for the athletes and people you work with).
The ATHLETE TOUGH Video Series with additional content and personal stories which can be accessed through an individualized secure login account for Vimeo.
We have complete faith in our product so we offer you a 100% money back guarantee.
Additional bonuses such as attending a dedicated webinar with author Bo Hanson, a suite of articles, videos and client stories that we share with you via email.
This is what it takes to be ATHLETE TOUGH.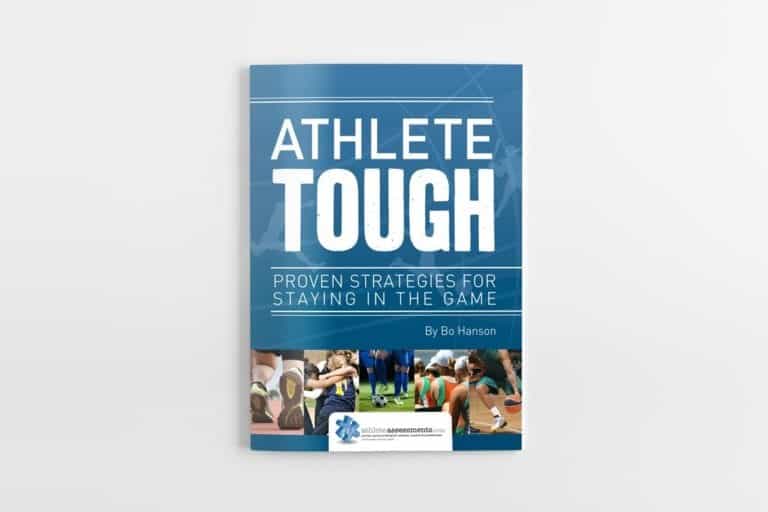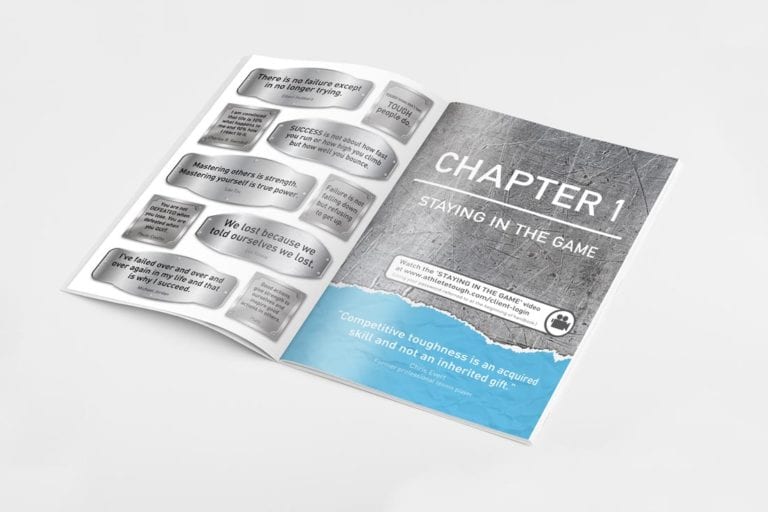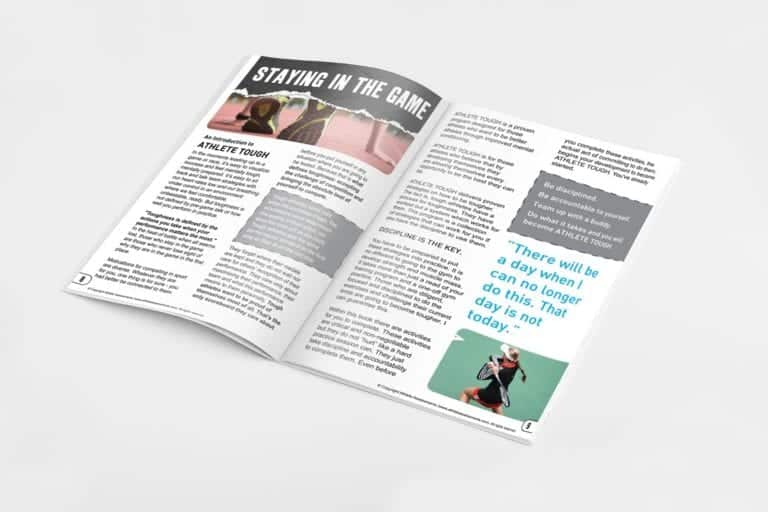 This is what it takes to be ATHLETE TOUGH.
Tough athletes block out distractions such as the scoreboard, crowd or opposition and focus on what they need to do to produce the best outcome.
Tough athletes focus their energy on what they can control.
When one goal has been achieved, tough athletes raise the standard for themselves and set a new goal, constantly stretching and challenging their comfort zone.
Tough athletes never leave a practice session incomplete.
Tough athletes look for feedback which is going to help them improve. Even if the feedback is difficult to hear.
Mental toughness is not a mythical quality possessed by only a few. It is a teachable skill and there are proven strategies to develop your athletes to be ATHLETE TOUGH.
ATHLETE TOUGH is brought to you by Athlete Assessments but we have created a dedicated website for our new and exciting project. Take a look at a sample chapter and video, read up about the author and find out why ATHLETE TOUGH is the must have program for developing your athletes' mental toughness.
At Athlete Assessments, we're here to provide you with excellence in service and to help you be your best. If there is anything we can assist you with, please  Contact Us.
ATHLETE TOUGH Program Testimonials
We could spend money on flashy advertising, but we know as well as you do that honest feedback directly from clients is the most reliable and credible way to gauge how good a product or service really is.
Field Hockey Head Coach:
"I was really blown away with some of the tools that this program provided us. It really was a fantastic supplement to our physical training. It allowed the players to get a greater mental training and really become well-rounded athletes and people. They used this program on and off the field and I found them talking about it in all areas of their life, which I think is a testament to how effective this program really was."
Carolyn King Robitaille
Saint Anselm College
Coach:
"One aspect of the Athlete Tough Program we really benefited from was the breathing exercises. From a coaching perspective, our team 'breathing time' becomes a special place for each individual and I 'keep my distance'. As a team we stop and breathe during each training session. It's a time reserved just for the athletes to find inner peace, strength and resolve. No Coaches barking at them, no team members demanding and no opponents challenging them. I have found these moments of breathing, when applied consistently and properly, to be the critical differentiator in match play."
Tim O'Brien
St Mary's College Rugby Union Men's D1 Coach, USA
Assistant Rowing Coach:
"I think the best aspect of the ATHLETE TOUGH program has been watching my novice rowers find their collective, "why?" From my perspective as a coach, it is incredibly important to find as many resources as possible to help reach as many different athletes as possible. We're only halfway through the curriculum and I can already see a huge difference!"
Carol Schoenecker
Robert Morris University
Head Coach:
"I like the fact that I can reuse the video's over and over. I also like how the video is broken down into short videos so the players can focus on one aspect.""We used the videos as a starting point for our team discussions and then related the concepts to our own specific areas of need."
Tino Fusco
Mount Royal University Cougars, Canada
Consultant:
"It is hard to say what the BEST thing has been about the ATHLETE TOUGH Program because it has been helpful in so many ways. My clients and I appreciate the clear, concise way that the Program is laid out, and that the strategies are practical, rather than just theoretical. We need to educate our student-athletes, many of whom have come to us with a very different skillset from their Coaches, and provide them with concrete strategies they can employ to achieve mental toughness. ATHLETE TOUGH does that, and does it very well.
Becky Ahlgren Bedics
Ahlgren Bedics Consulting Indiana, USA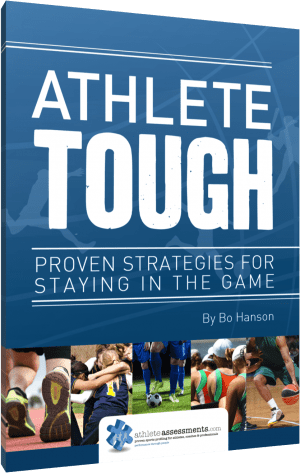 Mental toughness is not a mythical quality possessed by only a few. It is a teachable skill and there are a proven strategies to develop your athletes to be ATHLETE TOUGH.
"Being ATHLETE TOUGH is defined by the actions you take when your performance matters the most. In the heat of battle or when all seems lost, those who stay in the game are those who never lose sight of why they are in the game in the first place."
This is what it takes to be ATHLETE TOUGH.
Learn more about Athlete Assessments
Learn more about
Athlete Assessments