Welcome to Athlete Assessments
"Never doubt that a small group of thoughtful, committed people can change the world; indeed, it's the only thing that ever has." – Margaret Mead
Senior Consultant & Director
---
Bo Hanson
Bo Hanson
Senior Consultant & Director
After a successful career in sport including four Olympics and three Olympic Medals, Bo co-founded and developed Athlete Assessments in 2007. Bo now focuses on working with clients to achieve their own success on and off the 'field', and has attained an unmatched track-record in doing exactly this.
Liz Masen
CEO
As CEO and Client Director at Athlete Assessments, Liz looks after key clients and consultant relationships as well oversees the strategic direction of the company. She also actively manages marketing and new business development and her personal slogan is 'when our clients are successful, we are successful too'.
Academic Specialist & Consultant
---
Jim Tennison
Jim Tennison
Academic Specialist & Consultant
Jim Tennison brings a unique blend of incredibly high energy (noticeable even in a sports consultancy), experience and knowledge to his role as Athlete Assessments' Academic Specialist and Consultant – to call him a people person is an understatement!
Jim exemplifies adaptability; after graduating with a major in marketing, he pursued positions within sports administration. Then, while he was ticket director for a baseball team, the Bayou Bullfrogs in Lafayette, unexpectedly, an opportunity arose to merge his passion for sport and theatre. Jim was able to forge a career performing for sports fans; rallying crowds and managing the mood in stadiums with thousands of people. Mascoting took him all over the country as teams stole him away to be the performer. He was mascot for the Carolina Mudcats, the Colorado Rockies and the Texas Rangers, until he switched sports to don the Dallas Mavericks mascot suit and be part of an NBA championship winning performance.
Jim had been an Athlete Assessments' client since 2013, as a professor of Sports Management at Dallas Baptist University. For Athlete Assessments, Jim looks after business development within sport management, coaching, kinesiology and other sports industry academic programs in US universities.
CEO, Liz Mason says, "We're thrilled to have Jim join our team. We've been really inspired over the years by the energy he brings to his teaching role and the way he implements Athlete Assessments' DISC profiles within his academic program. Additionally, at Athlete Assessments we're anticipating some exciting opportunities to grow from Jim's extensive experience in all sectors of the sports industry."
Jim has a PhD in Sports Management from Texas Woman's University in Denton, TX, a master's degree in Sports Administration from Mississippi State University and an undergraduate degree from East Texas Baptist University where he majored in Marketing and minored in Management and Theatre.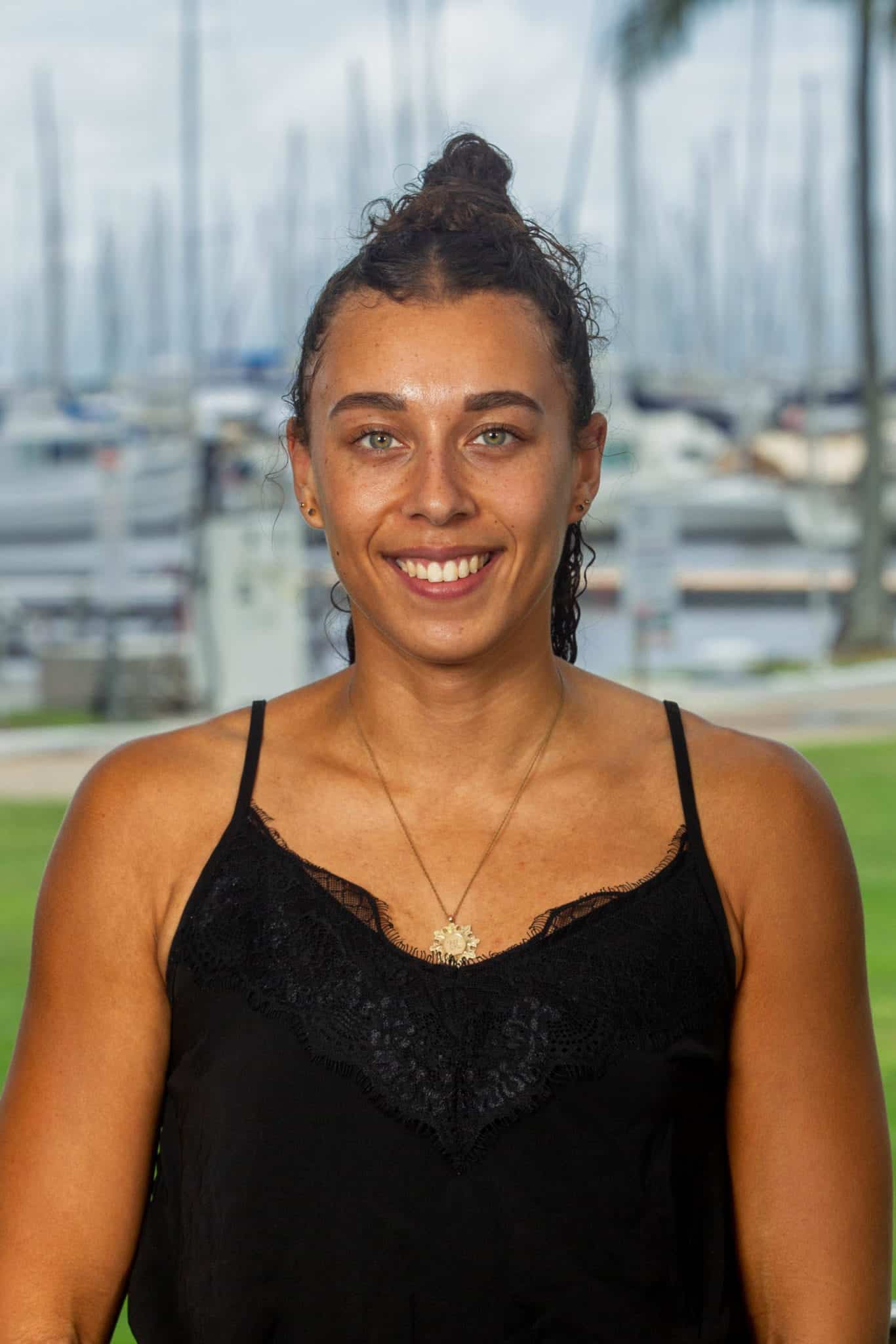 Client Administrator & Assistant Accountant
---
Tylah King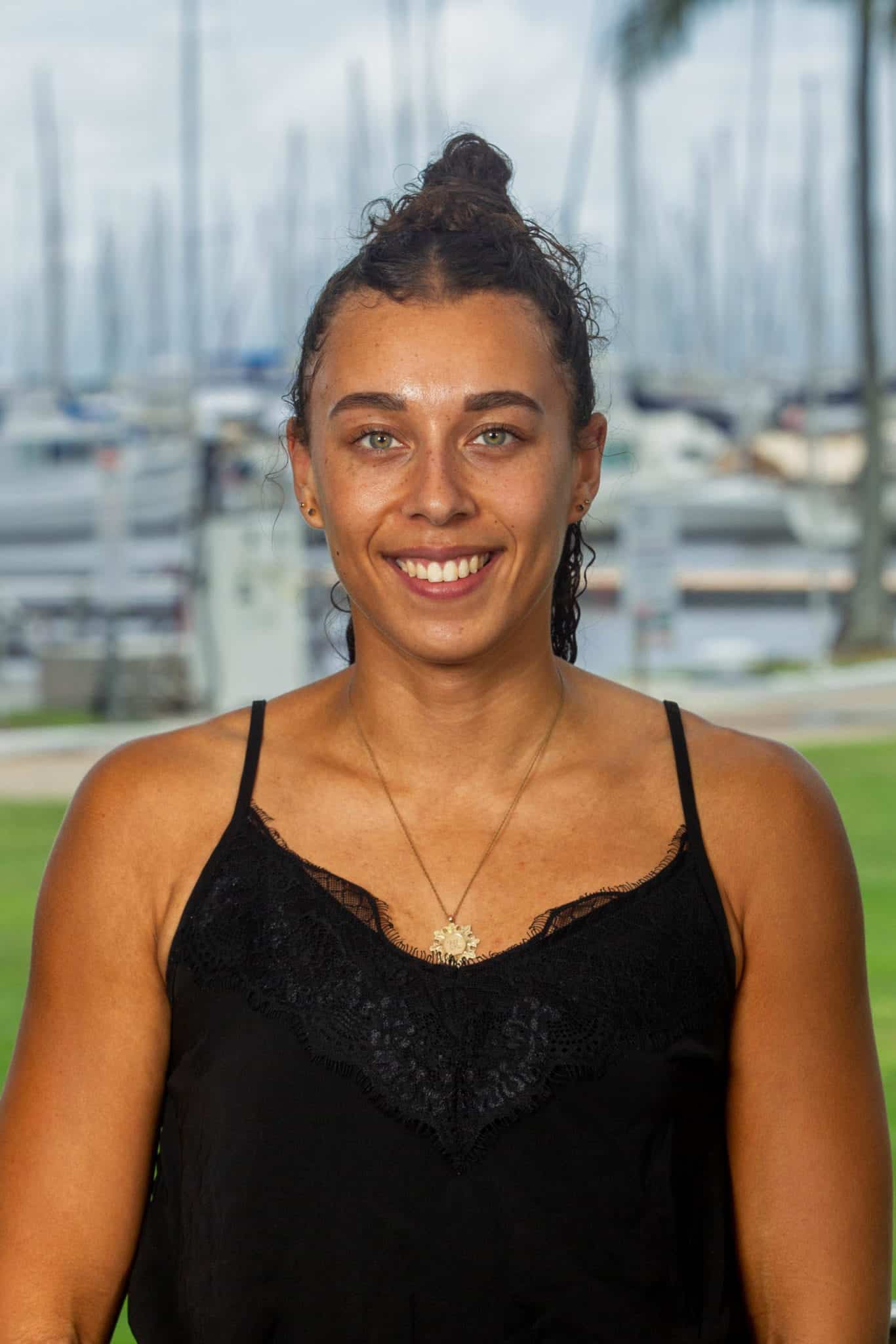 Tylah King
Client Administrator & Assistant Accountant
Starting in early 2019, Tylah King joined the Athlete Assessments team as a graduate of the renowned University of Pacific Bachelor of Science Program (in Stockton, California), where she achieved exceptional academic results as a four-year NCAA Division I Scholarship student-athlete. On the basketball court, she was known for her competitiveness and fierce drive, and off the court was well respected for her impressive work ethic, strong leadership, intelligence and phenomenal ability to connect with people.
"We were so impressed when we met Tylah that we created the role especially for her to join our team. She embodies all of the attributes we want and that can be hard to find. She's aligned with our corporate values, immediately built strong working relationships with our team and we are excited about her future with us," says CEO, Liz Masen.
With passion, a strong sense of engagement, and a willingness to serve and grow, Tylah has embraced the blended role of Client Administrator and Assistant Accountant. She brings with her a unique insight, having been a student-athlete. She understands and has a clear insight into exactly how our services benefit student-athletes and teams. She continues her basketball career, playing in the Queensland Basketball League, and also competed in swimming, dance, gymnastics, track and field, and soccer as a younger athlete. In addition, Tylah shadows Bo Hanson in developing her facilitation skills and also assisting with writing and resource development, specifically in the leadership area.
Marketing & Graphic Designer
---
Rebekah Box
Rebekah Box
Marketing & Graphic Designer
Rebekah is Athlete Assessments' Marketing Guru and Graphic & Web Designer – she's a digital design specialist, so when we put words on the web or in workbooks, they look great, read well and fundamentally just work! Graduating from a Bachelor of Journalism at Queensland University of Technology, Rebekah found a way to blend her written and visual abilities, thanks to her design major. Of course, we value her for these skills – she uses everything someone working in design needs to. But what we really love, is the way she uses her creativity to think laterally, connect concepts and solve problems that arise from the design desk on a daily basis.
She also coordinates our marketing, making sure our content hits your device exactly how you need it to and she uses her 'sport sense' (yes, in our office it's a sixth sense) to make sure our marketing is meaningful.
Rebekah was born with sports sense – coming from a family of sport fanatics and rugby league players, it was only natural that she developed an active nature. Trying it all growing up, before settling in and playing competitively in tennis and netball throughout her schooling years. Nowadays she's settled on an active life full of being outdoors, going to the beach and hitting the gym.
In the office she works with everyone, so her DISC skills get a workout on a daily basis – we can also rely on her to work by herself and get the job done.
Mim Haigh
Sports Writer
When Mim Haigh joined Athlete Assessments in 2017, she tasked herself with writing crisp and direct content. The kind of articles, webpages and resources that would carry the voices of the thousands of coaches, athletes and administrators we support worldwide, and she has and is consistently achieving this.
Mim brings to our team the benefit of an abundance of professional, athletic and life experiences. Professionally, Mim has written for some of Australia's most iconic organizations and events, including the Sydney Olympics and Sydney's New Year's Eve Celebrations. Academically, she has a degree in Humanities and is currently studying for a postgraduate degree in Communications and Journalism. As an undergraduate she held a scholarship at The Women's College of The University of Sydney, one of Australia's oldest and most prestigious universities. As an athlete, Mim was a national level lightweight single sculler in the sport of rowing.
When it comes to high performance sport preparing you for life, Mim is passionate. In 2007 she was diagnosed with Multiple Sclerosis and within four years lost the functional use of her arms and legs. She works, raises a family and manages a team of ten support staff 24 hours a day and 7 days a week.
Her exceptional ability to write is highly valued and her phenomenal approach to life is inspirational.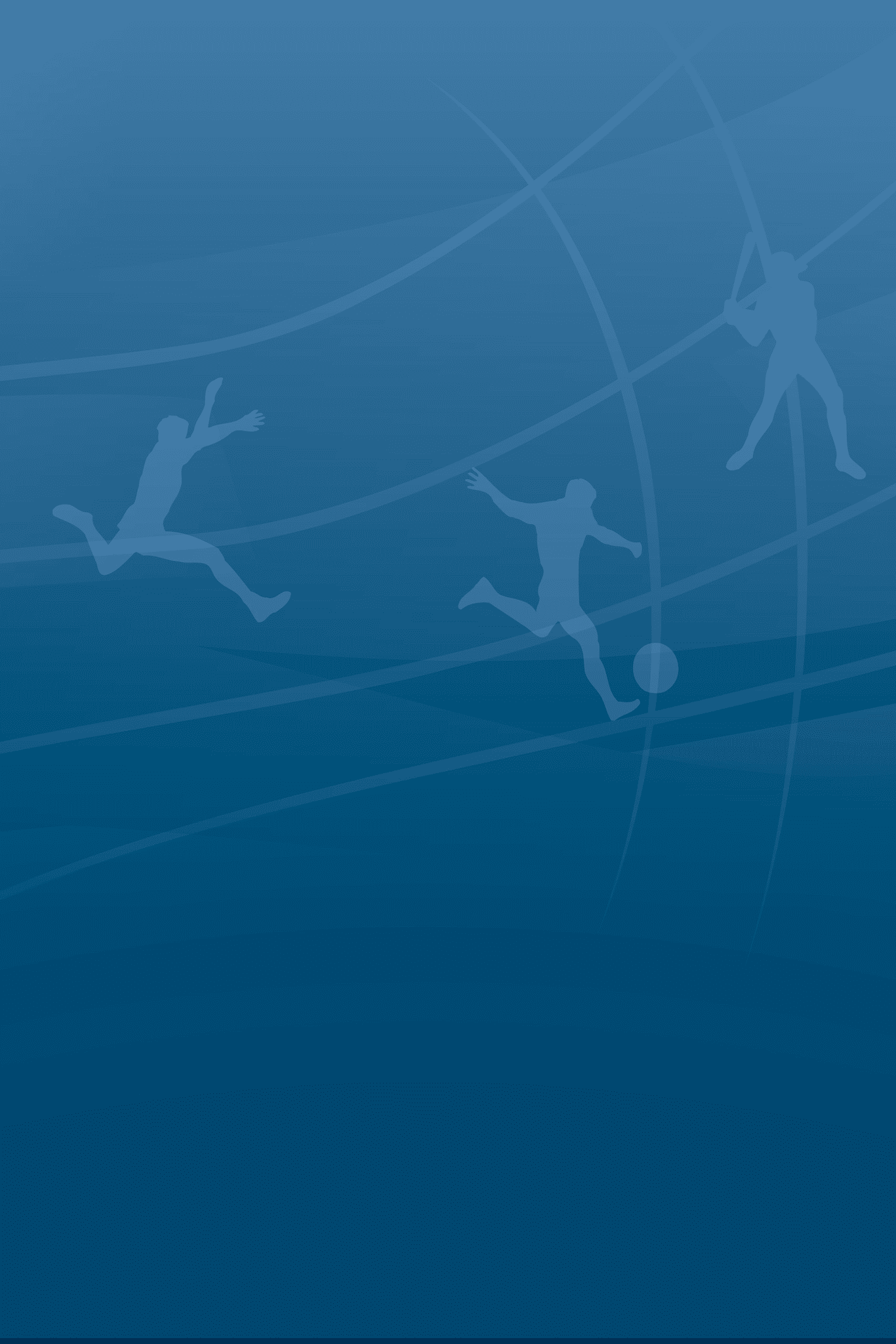 Think you'd be a great addition to our Team?
---
WE ARE HIRING!​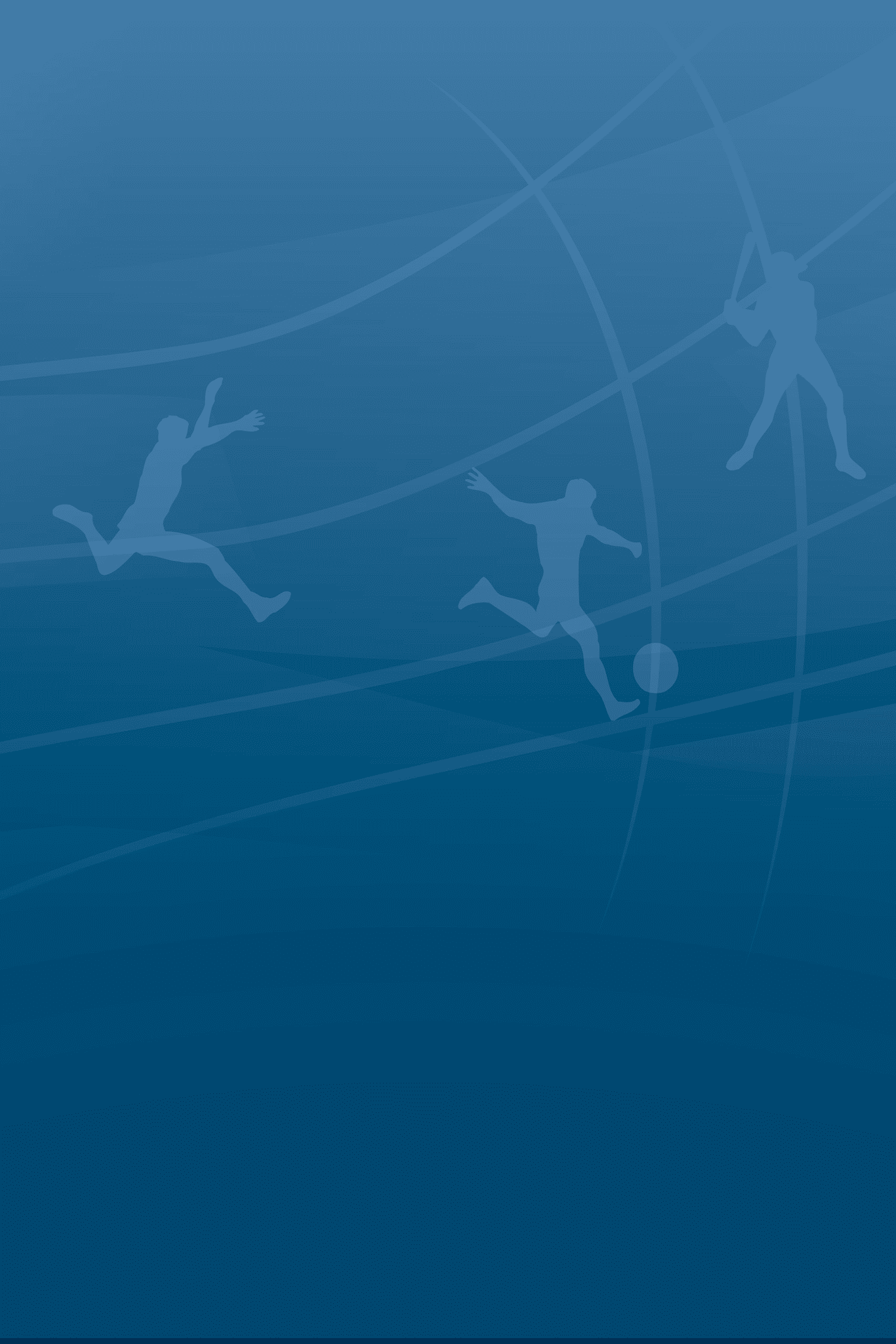 WE ARE HIRING!​
Think you'd be a great addition to our Team?
We're currently in search of 2 motivated people to fill some exciting roles at our office in Manly, Brisbane. We are looking for an Office Administrator / Assistant Client Manager AND a Graduate Graphic Designer. 
Do you LOVE sport?
Do you strive to go beyond in all that you do?
Do you appreciate the importance of phenomenal service?
If so, we want to hear from you!
Office Administrator / Assistant Client Manager
We are currently recruiting for an office administrator / assistant client manager role. You will be responsible for client account administration, scheduling appointments, general office duties, management support and assisting the lead consultants in the business. You might be a bright, hard-working, new graduate looking for a great opportunity to start your professional career, or an experienced office assistant who wants an exciting and inspiring work environment. If this sounds appealing to you and you love sport, please apply. We have pushed through during Covid-19 and our business has been growing at over 20% year on year for well over a decade, so the future opportunities for the right person are extraordinary.
You do need to love sport, have a dedicated work ethic, an exceptional commitment to detail and quality service, have strong computer skills, be a team-player and have a 'can do' attitude. While extensive experience is not essential, you do need to be able to demonstrate that you've been committed and achieved results before, and want to continue to do so. The role includes full training and support, and ongoing mentoring. We do practice what we preach, so you'll be in a great working environment where people and their contribution are truly valued.
Please send your TWO-page application to cm@athleteassessments.com by Monday, 16th of November 2020. You decide what we need to know about you in those two pages – just impress us (and be truthful)! We look forward to receiving your application.
Graduate Graphic Designer
We are in search of a bright, hard-working graduate, looking for a great opportunity to start their professional career in a Graduate Graphic Designer role, commencing in 2021. You will be assisting the Marketing Manager in the development and editing of workbooks and manuals, advertisements and other marketing pieces, as well as some website and social media support, office administration, and general support to the business.
We ask that you have a love of sport, will maintain a dedicated work ethic, have very strong design and computer skills, have an exceptional commitment to detail and quality service, be a team-player, and exude a 'can do' attitude. While we do not expect you to have extensive experience, we do expect that you excelled at university, and need to be to be able to demonstrate competence in the use of the Adobe Creative Suite (specifically InDesign, Illustrator, and Photoshop), plus the desire to continue to learn and be committed to achieve great results, every time.
Qualifications
Bachelor's degree in Graphic Design or related field
Proficient in Adobe Creative Suite
Strong communication, conceptual thinking, typography skills and design skills
Portfolio of work
If this sounds appealing to you, please send a 
TWO-page
 application, together with your 
portfolio
of work, to
cm@athleteassessments.com
 by Monday 30 November 2020. You decide what we need to know about you in those two pages – impress us (and be truthful). Please note, any applications received without a portfolio included will not be considered. We look forward to reviewing your application.
Learn more about Athlete Assessments
Learn more about
Athlete Assessments