Your Coaching
Philosophy Workbook
The complete development guide
Sport coaches are constantly told that having a well-defined Coaching Philosophy is a critical component of a successful career. BUT, it can be a challenge to develop on your own and it takes time to evolve. We've taken years of experience, interviews with leading coaches, research and testing to formulate this workbook for your benefit. View examples of others' sport coaching philosophies, and be guided step-by-step through this important process in creating and developing your own.
"When you have clarity about who you are and what you want, decisions and what actions to take become clear and are consistent."
The Coaching Philosophy Workbook will give you a head start or boost in the right direction.
Having a Coaching Philosophy is vital to any coach as it directly impacts upon their coaching practice. Having a set of guiding values, principles and beliefs ensures consistency in your approach to sport enabling you to prioritize those areas that create your desired results.
A defined Coaching Philosophy enables you to make well-judged decisions and actions. It is your consistency in behavior as a coach which creates respect and trust in your athletes, leading to a quality relationship.
Understanding and developing your Coaching Philosophy is the foundation for why and how you coach. If you haven't already, take the time to focus on this important exercise and see how your athletes and others benefit.
The Athlete Assessments' Coaching Philosophy Workbook is your 'how-to' guide to developing your personal coaching philosophy.
Keep this workbook as a living document, reviewing, updating, and continuing to make your personal distinctions about what is important to you and how you conduct yourself as a sports coach.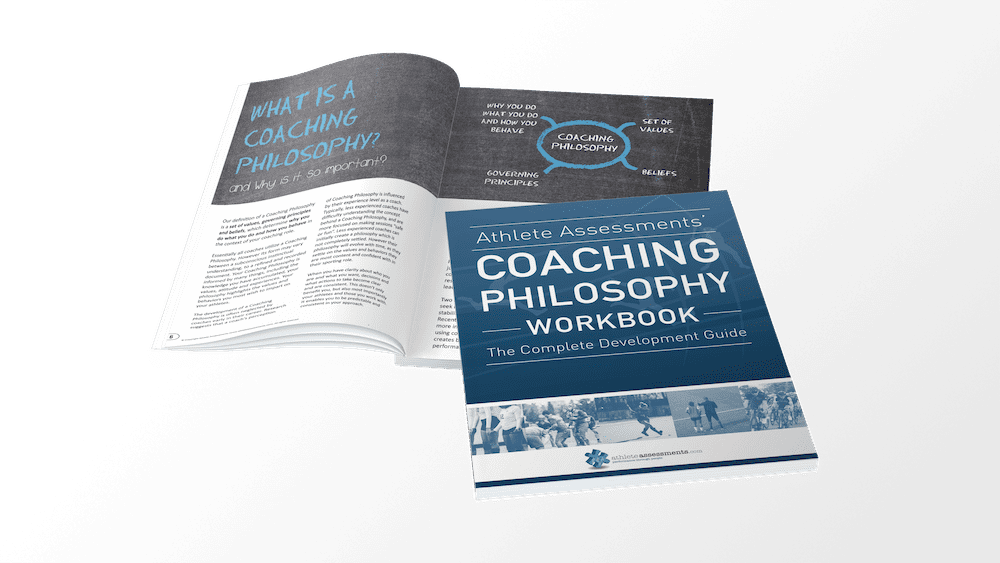 What does the Coaching Philosophy Workbook Include?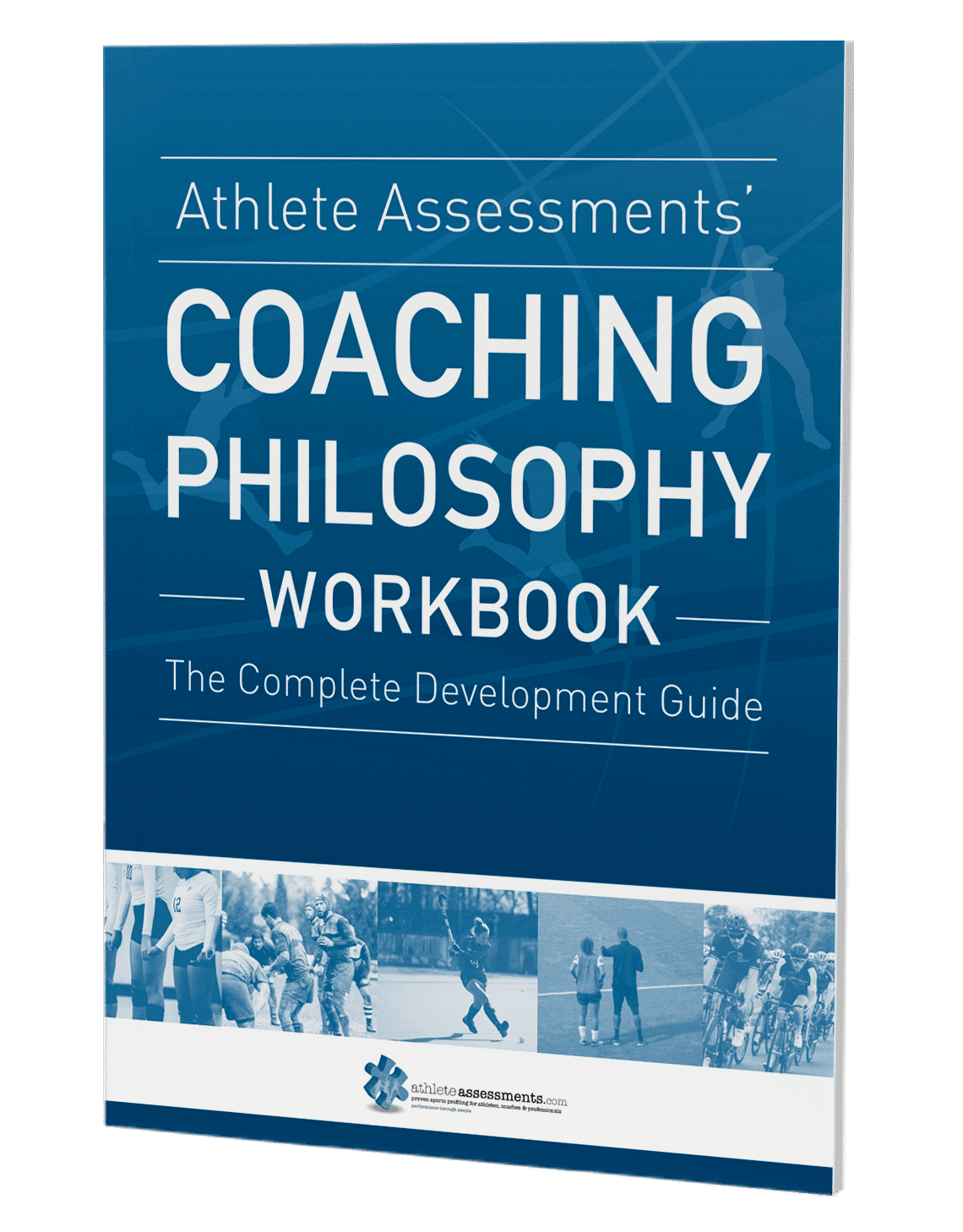 What does the Coaching Philosophy Workbook Include?
The Coaching Philosophy Workbook contains over 70 color pages, updated in 2022, of tried and tested strategies to aid in your personal development as a coach.
The workbook takes you through the well-proven and easy to follow steps on how to define your personal coach philosophy.
It contains detailed examples of coaching philosophies from other coaches, sharing their process and workings from defining to formalizing.
Provided to you as a downloadable PDF E-book, so you can choose to use it digitally or print it as soon as you receive access upon purchase.
It includes an exclusive discount offer for you to purchase your own CoachDISC Profile to further your personal coach development.
All for the special price of $9.95!* (Normally $19.95)
How do you know if this workbook is right for you?
If you nodded your head to any (or all!) of these questions, then the Coaching Philosophy Workbook is for you!
Get your Coaching Philosophy Workbook today!
* Pricing is in US$. Upon purchase you will be provided with immediate access to download your PDF copy of the Coaching Philosophy Workbook. 
For more information or if you have any questions, contact us to find out how we can help you.
Keep an eye out for the next issue of our Athlete Assessments Newsletter. It will be sent out as soon as it is available and you will receive expert advice, research, case studies and practical tips on how to continue towards being the best you can be within your sport.
At Athlete Assessments, we're here to provide you with excellence in service and here to help you be your best. If there is anything we can assist you with, please Contact Us.
You may also be interested in...
The DISC Card Game is versatile and will be your go-to development tool. Put the 'fun' into better functioning teams!
The DISC in Sport Workbook is a handy, easily accessible resource for learning the key principles of DISC Profiling for sport.
In pursuit of keeping at the forefront of performance, we are constantly developing useful resources and materials.
Learn more about Athlete Assessments