Complete the online survey and receive your detailed AthleteDISC Profile Report today. Get practical strategies to improve performance based on your individual needs. Know the behaviors producing your best performances for greater consistency when it counts the most. Build your self-awareness to make improvements and take greater responsibility for your behavior, on and off "the field".
The distinguishing factor of great coaches is their constant pursuit for the competitive edge, in their athletes and themselves. Coaches will better understand their coaching styles (and their fellow-coaches' and staff) to find new ways to further improve their coaching and communication with athletes and others. Click the button to complete the online survey and receive your detailed CoachDISC Profile Report.
Access a comprehensive understanding of yourself and how this fits with those you work with. It quickly improves communication, working relationships and ultimately results. Use as a foundation for professional development plans, to support your career progression or in preparation for a team building exercise. After completing the online survey, you will receive your Sports ManagerDISC Profile Report.
The Get Ahead Programs are our very best value packages we offer. There is a different package for athletes, coaches and sports professionals. All programs are a personalized experience to build self-awareness, communication and relationship skills, and focus on personal success. Being one-on-one means it is tailored to the individual and what will be of most value for them to get the results they want.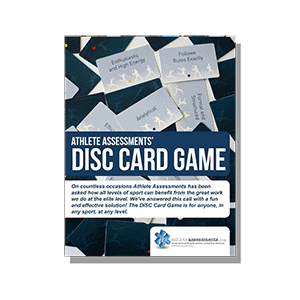 The DISC Card Game is versatile and will be your go-to development tool. Put the 'fun' into better functioning teams! The most important outcomes of this game is to develop self-awareness and learn how to value others, develop communication skills, bring the team together and much more. We have different sized packs for different sized teams. Once you play it, you'll continue to use it time and time again.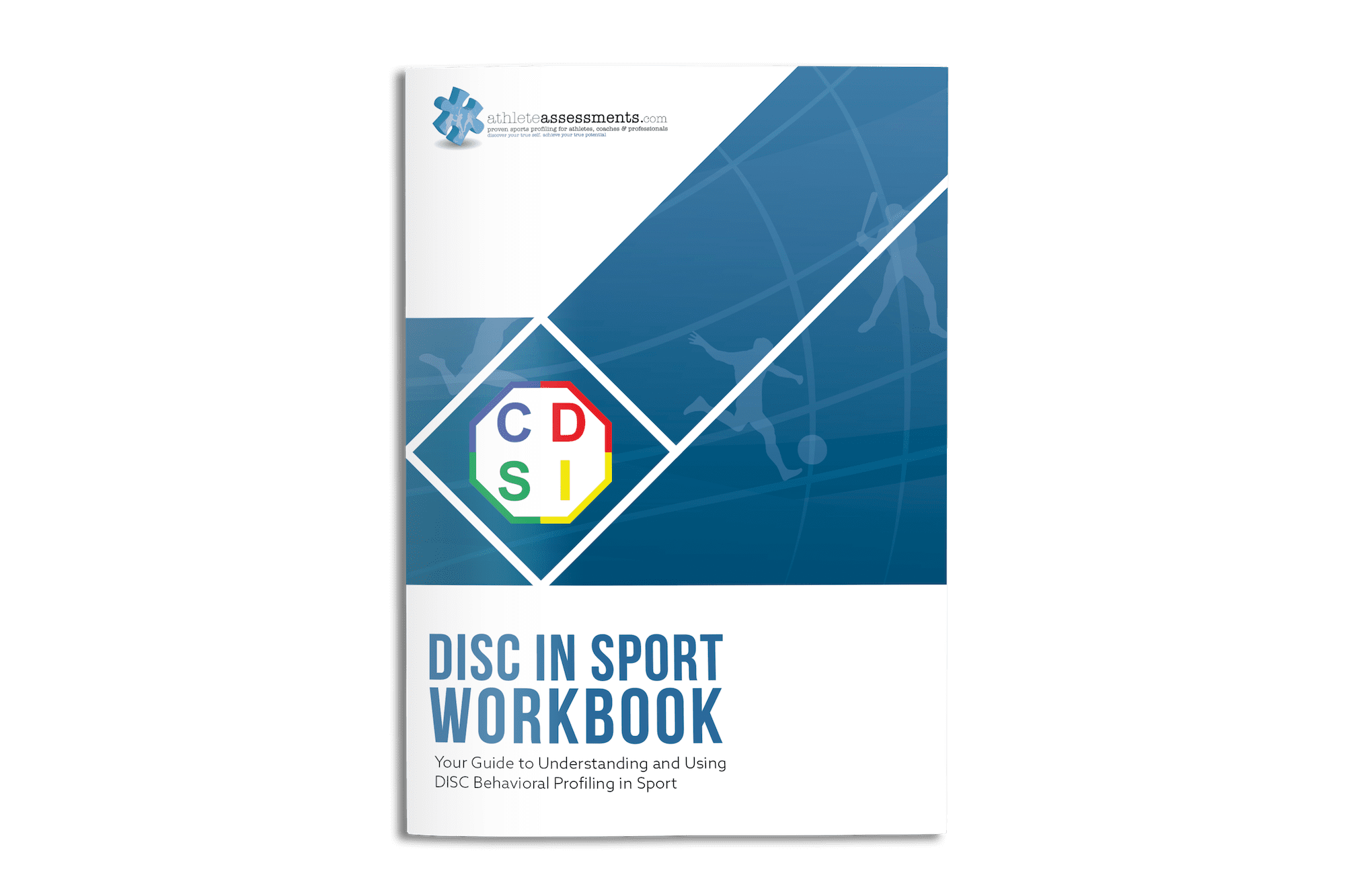 The DISC in Sport Workbook is a handy, easily accessible resource for learning the key principles of DISC Profiling in sport. Within the workbook, join our team of DISC coaches. We'll explore DISC theory and apply it to a variety of real-life sporting situations. This educational opportunity is easy for any athlete, coach or sports professional to understand and implement, and complements any work in this area.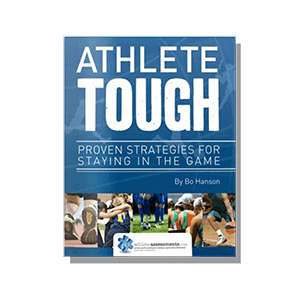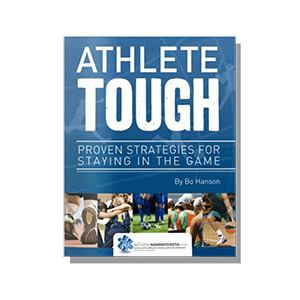 Being 'ATHLETE TOUGH™' is defined by the actions you take when your performance matters the most. This is a self-paced resiliency skills development program which has been extremely popular with clients. It includes a 15-chapter workbook to print for each of your coaches and athletes, and a series of accompanying videos to take you through each chapter. It is highly applied, full of activities and comprehensive.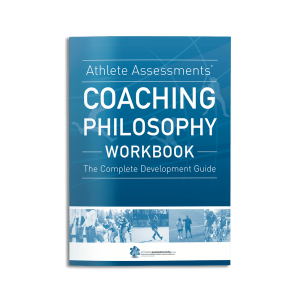 Understanding and developing your Coaching Philosophy is the foundation for why and how you coach. If you haven't already, take time today to focus on this important exercise and see how your athletes and others benefit. Be guided step-by-step through this important process of developing, or updating, your coaching philosophy. The investment you make now will be repaid well into the future. It's easy.
Legacy by James Kerr Book Review
How Full is Your Bucket Book Review
Fostering Innovative Cultures in Sport: Leadership, Innovation and Change
Emotional Intelligence by Daniel Goleman
The Talent Code by Daniel Coyle
Talent is Overrated by Geoff Colvin Review
Strengths Based Leadership by Tom Rath and Barry Conchie
Strengths Based Leadership by Tom Rath and Barry Conchie
Our Iceberg Is Melting by John Kotter
Stop Competing and Start Winning: The Business of Coaching
Review the books we recommend, some may surprise you. Get a head-start on an important book we've review or quick preview before you buy it. You can also quickly understand the key messages and how it applies to your role in sport. We also welcome you to share your favorite and most valued books with us. Keep up to date as we continue to add to our reviewed and recommended book list.
Learn more about
Athlete Assessments
Learn more about Athlete Assessments