If there was a shopping list of everything an athlete or coach wants in a trusted advisor or performance coach, the entire list can be checked off with all that Bob Tewksbury brings. Want someone who has excelled at the highest level and under enormous pressure? Yes, Bob's had a stellar 18 year career pitching in the Major League for some of the game's most well-known franchises – the NY Yankees, Chicago Cubs, St. Louis Cardinals, Texas Rangers, San Diego Padres and Minnesota Twins. Want that person to be backed with technical qualifications and have the broad perspective that academic inquiry brings? With a Master's in sport psychology and Counselling, and accreditation in Athlete Assessments' DISC profiling, Bob's got that too!. How about a track record of other clients who have trusted in him? Does the likes of the San Francisco Giants, and the Chicago Cubs impress you? Well, that's Bob as well.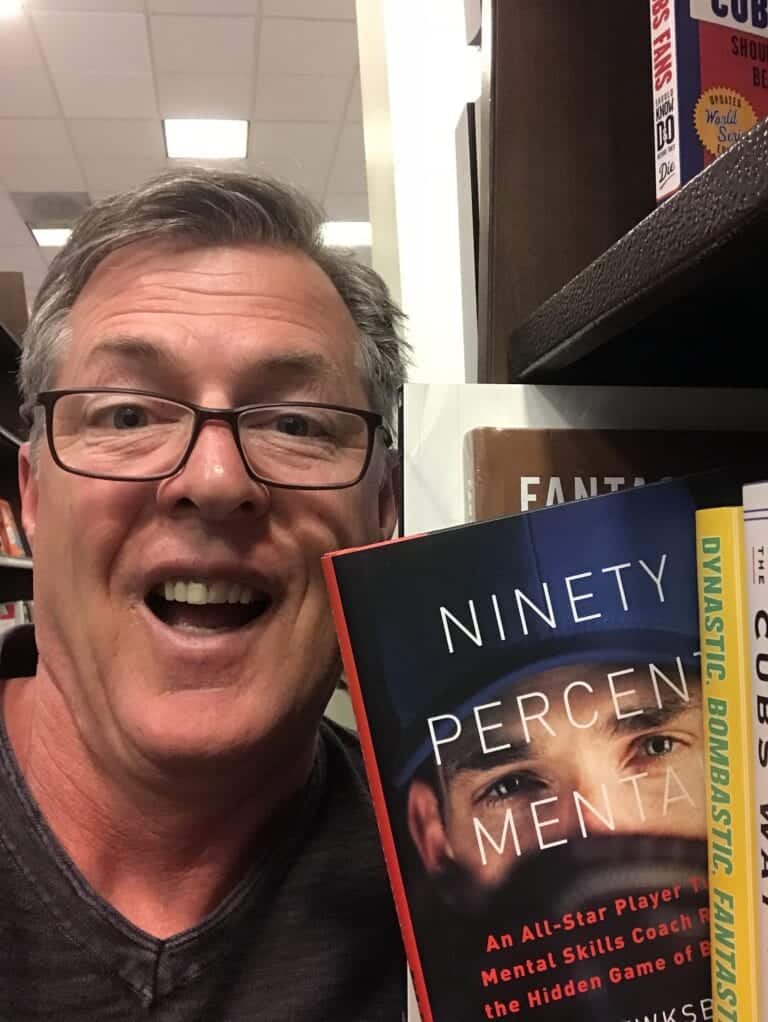 In times like a pandemic, we focus on what's most important and we bring it to life through our personal contribution. In his private practice Bob helps clients from the full spectrum of sports including; the Boston Ballet, the professional ice hockey league, golf, skating and of course baseball, to name a few. Bob shares his incredible lifetime of knowledge with fans and athletes alike in his compelling book, Ninety Percent Mental. (I just couldn't put it down! It's an insider's guide to the professional game of baseball, the players, the personalities, the mind and the mound games.)
Ken Ravizza – the late and legendary Sport Psychologist of the Chicago Cubs captures Bob's credibility when he said, "what Bob brings to the table, Bob did it. He was there. He had his career," Ravizza said, "When Bob talks about the mental game, I listen, because he's walked the walk. I really have so much respect for him."
Now that you understand a little of Bob's backstory, you can see why it would be easy to be overwhelmed by his tremendous success, but underwriting everything, is the fact that Bob is simply a nice guy who cares about his athletes and the people he works with.
Undoubtedly he's understated, (which just quietly left me to trawl through decades of newspaper articles written about him and his athletic performance), and he is also known as a man who tells it how it is. Jon Lester of the Chicago Cubs describes Bob as, "a no BS guy. I knew he wouldn't pussyfoot around with me. I knew if I asked him a question, he would give me an honest answer, both on the pitching side and on the mental side. I knew I would get that from him."
So, with that in mind I'll get straight to the point; what I really want to know is, how Bob thinks that mental skills influence or enable physical skills? As always he summed it up succinctly, "well, our bodies know what to do. The key is to get the thinking mind out of the way so the physical skills shine", he said.
Managing the thinking mind sounds deceptively simple if you've never tried, especially when performance stakes are high. Bob explains his own journey with mental skills, "I was aware of the importance of mental skills as a pitcher, especially when I got to the major leagues and started to have doubts and anxiety related to my performance. So, I would often read psychology books and books related to sport psychology". Then he says, "as for my going back to college to get a master's – there was a particular incident (which encouraged him to pursue more study). A player told me he had a cocaine problem and wanted help. Even though I knew I could help the player with performance issues, I had no idea how to handle this situation. I did make a proper referral for the player, but this opened my eyes to other issues off the field which I needed to learn more about, thus the counselling aspect."
Hence, one of Bob's recommendations for anyone starting in the industry, 
Think about getting a license of some kind in mental health counselling – in addition to a secondary degree in sport psychology. Also, go to a school where you can get as much work with direct contact to athletes as you can.
Typically, Bob works with athletes via phone, zoom, or in person. He says, "the goal is to build a relationship with the athlete which will lead to finding out what the performance issues may be for the particular athlete, and then developing a program to address those needs."
Bob explained how he uses Athlete Assessments' DISC profiles to help him build that relationship with his athletes. "In 2019 I was trained in using Athlete Assessments' DISC and have used it with a number of major league coaches, some major league players, college hockey players and my private clients. To a person, they are all shocked by how accurate their profile is. Often time they say, 'how did they know all that [their behaviors] ?'" 
He continues, "Athlete Assessments' DISC Profiles have helped me in so many ways: 
First, it gives me a bandwidth of knowledge about the athlete right away. It would take many hours of conversation to find out this information otherwise. 
Secondly, when the athlete and I discuss their Profile it helps build the personal relationship needed to gain the trust of the athlete. 
Thirdly, the information helps the athlete know themselves more and better (and also helps others know them as well). So, I absolutely love the DISC Profiles, and have made them part of my assessment with all athletes I work with."
Talking about the importance of knowing yourself, Bob says,
Without self-awareness the athlete has no idea of the areas he needs to work on. For example, being aware of the inner voice, being aware of tension and anxiety, being aware of lapses in concentration.
Bob is emphatic that every athlete has their own path and pursuing that unique path is something he encourages all of his clients to do. His genuine level of care for all of his clients is very clear, in addition to understanding the issues athletes face and moving them along the performance continuum.
Bob says, "some athletes find success early, some find it later, but almost always there will be challenges along their path. Those challenges shouldn't be a surprise. Developing a mindset such as, 'ok, this isn't great right now, but what I can I do about it?' Verses, 'Oh man, I can't believe that happened. This isn't fair, why did this happen to me?'"
Bob is well acquainted with professional challenge and the need for resilience. During his 18 year career he required shoulder surgery that renowned orthopedic surgeon Dr. Arthur Pappas didn't think he would fully recover from to pitch again. On his path to being a major league all-star in 1992 Bob's resiliency became apparent, in addition to overcoming his surgeries, he worked his way back to the majors after being demoted to the minor leagues six times, being traded by the Yankees (1986) and released by the Cubs (1988).

Bob had this to say about the way mental skills transfer from the pitch to professional life.
"Mental skills are really 'life' skills. Right? When you think of it, we all have that inner voice and inner critic… we all feel tension and anxiety and worry. We all lose concentration, we often get upset about things which happen that are out of our control… they are one and the same."
Within his practice Bob helps his clients to develop proper goals and expectations, achieve relaxed states, control their inner voice, use imagery, and establish routines. He explained that his clients work through so many different challenges but lists a few that make regular appearances, they are; confidence, trust in ability, unrealistic expectations, focus on result vs. process. He says, "I don't think there is 'the most important' (mental skill) – I think self-talk, breathing, relaxation and focus are all important to master."
Testifying to the longevity of Bob's work, Andrew Miller of the St. Louis Cardinals says, "I've worked with other people, but the stuff we put in place in Boston is what I'm still using today. It's a very important part of my success, or turnaround. It's something I take very seriously and I think it's had a big impact on my pitching."
Speaking about the broader perception of mental skills, Bob says there are two major misunderstandings,
Mental skills are more important than people think.
Mental skills take time and are not measurable in the way that strength and conditioning are for example.
As to why Bob chooses to be a Certified Mental Performance Coach, he says, "what gets me most excited is to work with athletes who are truly invested in the work of mental skills. Because when they are, good things happen for them related to performance and it feels good to know perhaps, I helped in some way."
And, just because we've got the chance, we asked Bob what his best baseball memory is, he says, "personally, my best memory is winning my first Major League game April 11, 1986. I had reached a childhood dream and goal."
He said this about his renown charity work, "I feel as a professional athlete there is so much you can do to help people and organizations raise money for a cause or to bring awareness to a cause. And it was really fun!!"
So, if you had any doubts about the importance of mental skills I will leave you with one of Bob's favorite quotes, "thoughts become things".
Bob has a Masters in sport psychology and Counselling from Boston University and a Bachelor's Degree in Physical Education from St. Leo University. He is a member of the Applied Association of Sport Psychology, and a Certified Mental Performance Consultant. He is also trained in Athlete Assessments DISC assessments. He was the Mental Skills Coach for the Boston Red Sox World Series Champions (2004, 2007, 2013), Director of Player Development Major League Baseball Players Association (MLBPA), Mental Performance Coach for the San Francisco Giants and currently, in addition to helping clients through his private practice, Mental Performance Coach for the Chicago Cubs.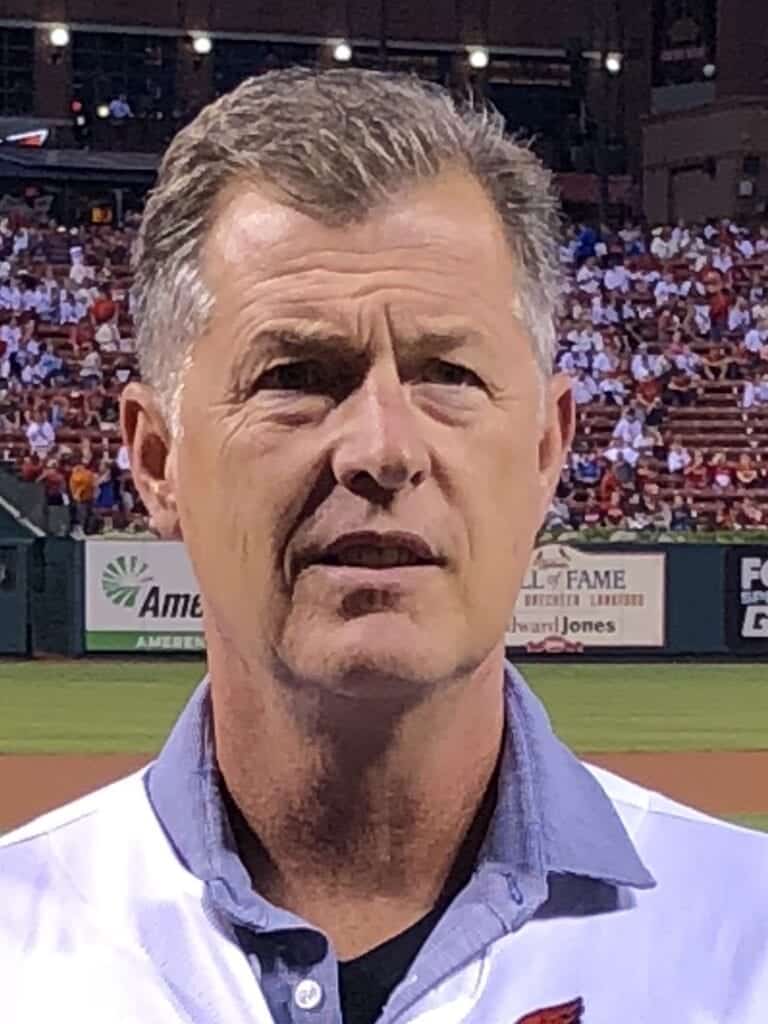 Further, he says, "working with the team at Athlete Assessments has been awesome. Bo and Liz are really vested in connecting with the people / professionals who use Athlete Assessments. The customer service they and their staff provide is top notch. They really are here to help us in any way they can. I am proud to say I am trained in using the Athlete Assessments DISC profile."
Where to from here?
Are you a consultant looking to take your clients performance to the next level? Our consultant clients are based all over the world, so no matter where you're based, here's some more information about our consultant's packages.
As a top consultant, your clients rely on you being the best in your field, knowing the true determinants of success and having access to the tools that will make the most impact when it comes to improving performance. Athlete Assessments' DISC Profiling is the tool you need to help your clients realize their potential.
At Athlete Assessments we're here to provide you with excellence in service and to help you be your best. If there is anything we can do to be of service, don't hesitate to contact us.