New & Improved DISC Profile Reports
The same DISC Profiles developed exclusively for sport that you know, with a new design you will love.
On July 19th, 2021, we launched our new look suite of DISC Profile Reports. We wanted to ensure you are across everything you need to know, plus give you an insight into what the reports will look like.
A primarily visual upgrade with small changes to the layout and content, ultimately with the aim to improve the experience of using the reports. 
The fundamental high quality of our assessments. Every single one of our reports are still as comprehensive and personalized as before.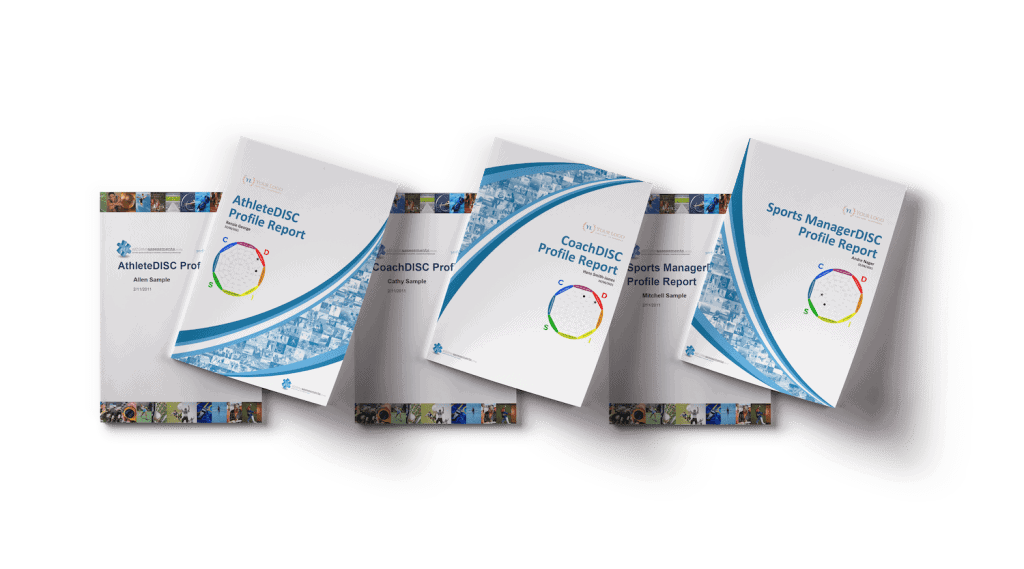 Watch a video of CEO, Liz Masen, explain the changes in our new look DISC Profile Reports.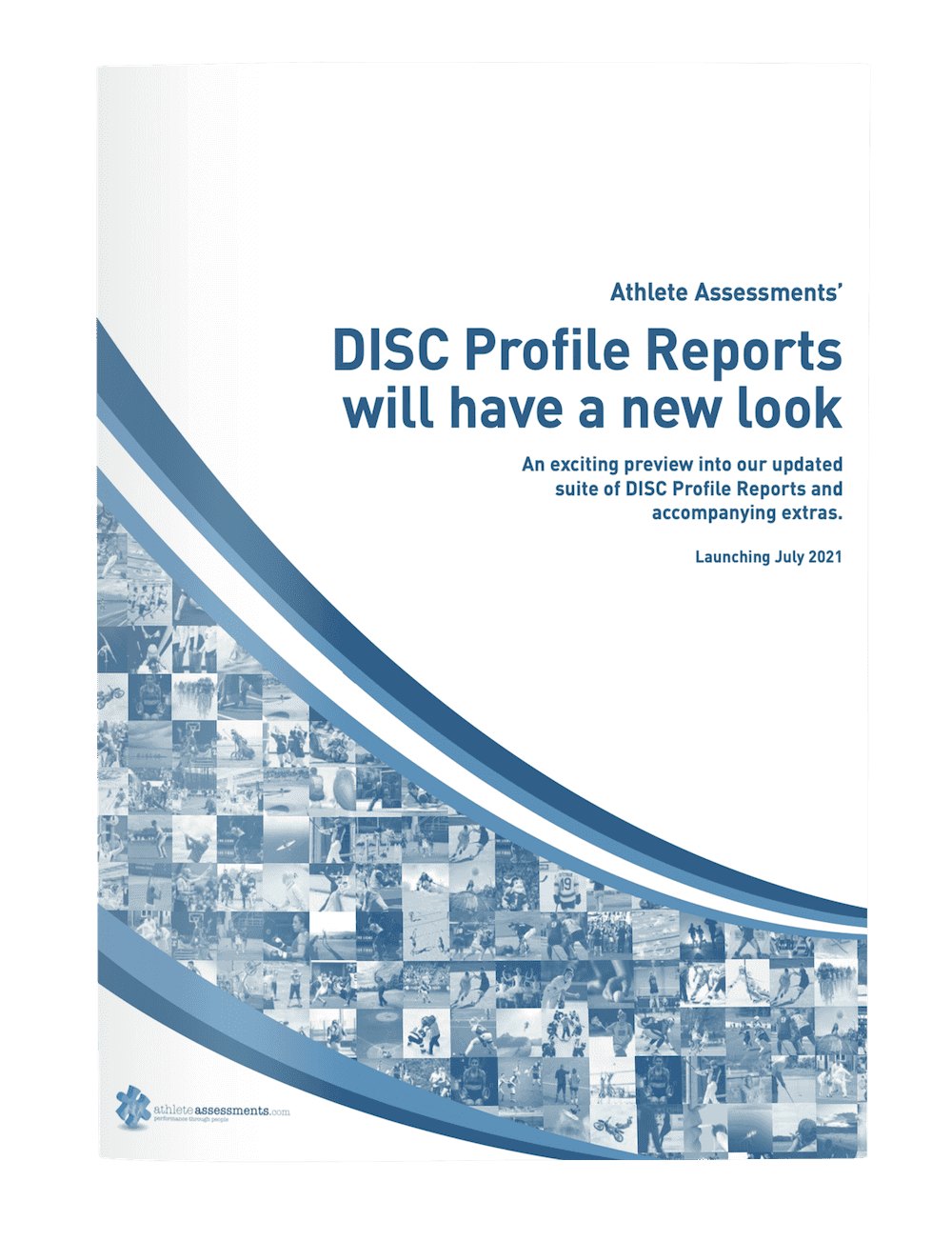 Download our helpful information sheet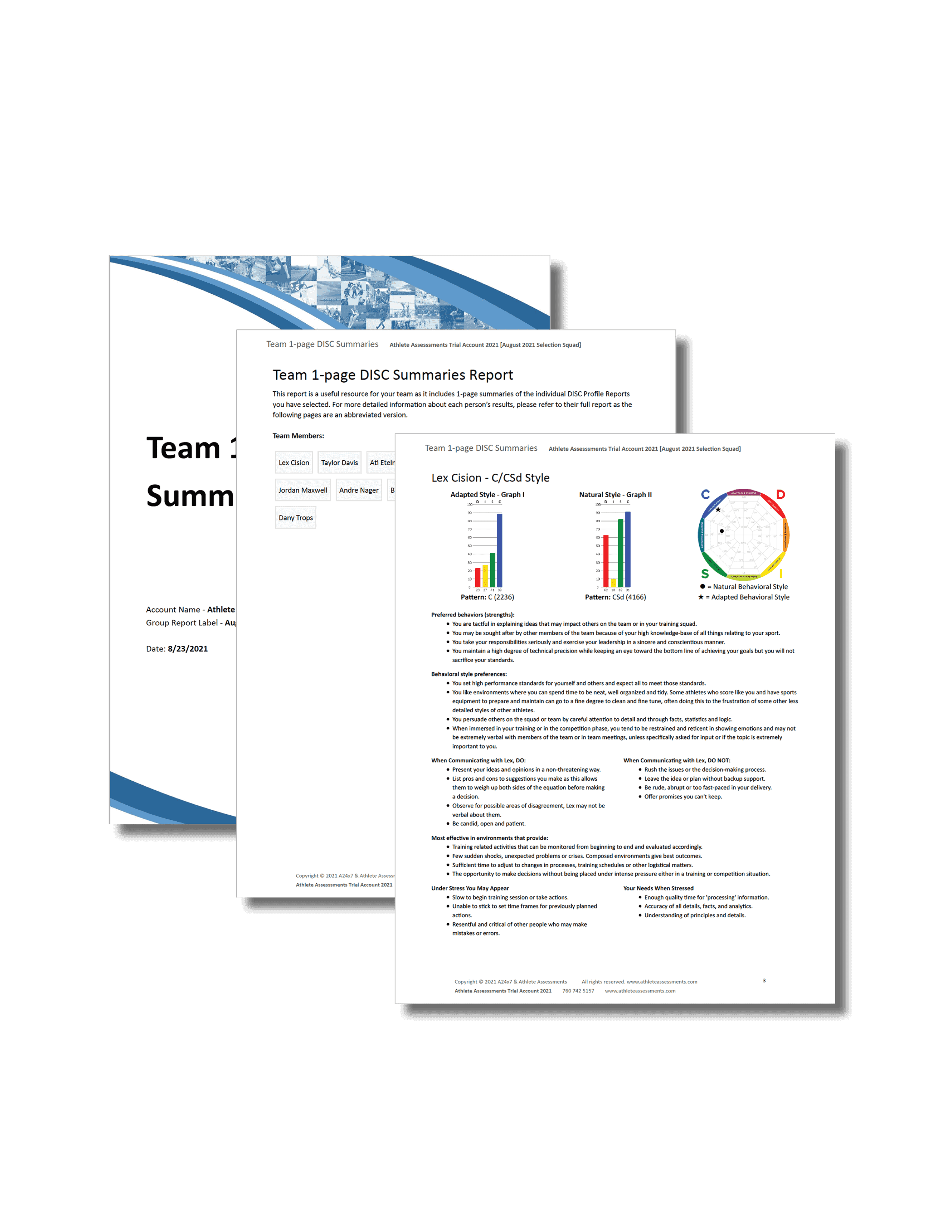 New 'Team 1-page DISC Summaries' Report
We are excited to share an additional report available to clients when working with a group or team. In addition to our Team Dynamic and Summary Graphs Reports, we have created a 'Team 1-page DISC Summaries' Report for you to use as a useful resource for your group or team as it includes a single page summary of each individual DISC Profile Report selected – including any combination of the AthleteDISC, CoachDISC, and Sports ManagerDISC Profiles.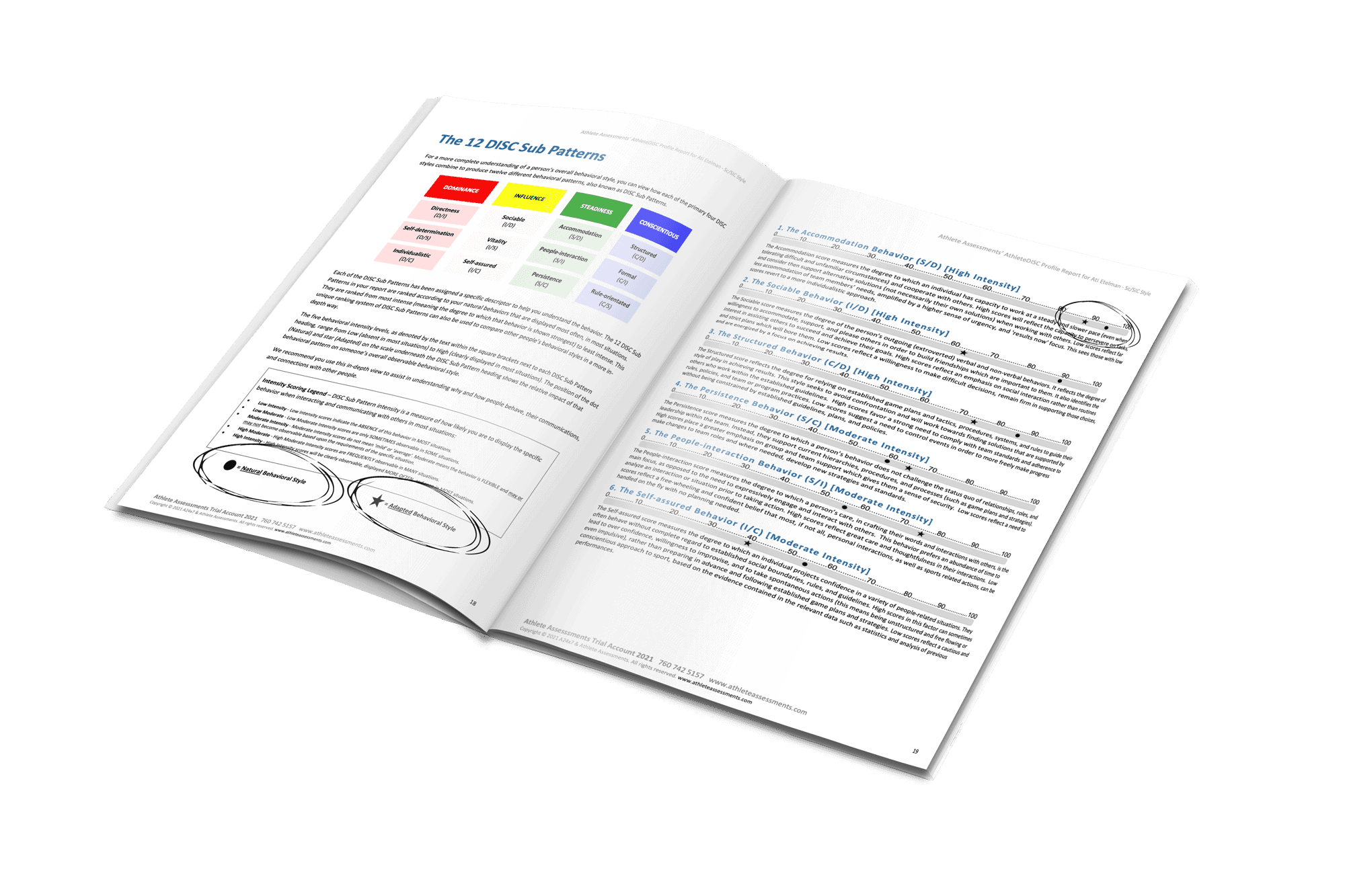 If you're familiar with our DISC Profiles, you will be acquainted with the 12 DISC Sub Patterns (pages 18-20), which are designed for developing a more complete understanding of a person's overall behavioral style.

This update now displays an individual's ranking within each sub pattern for both their natural and adapted styles, , using the existing symbols of the circle (natural) and star (adapted) that are used elsewhere in the report. Prior to this, the reports only displayed the individual's ranking for their natural style (using a black bar). Please note, The 12 DISC Sub Patterns will still display in order of ranking according to the individual's natural behaviors.

If you would like to view this update on any DISC Profiles completed prior to this change, simply select to 'regenerate' the report prior to downloading it from within your assessment account, or reach out to your Athlete Assessments Client Manager to assist and we can do this for you.
Frequently Asked Questions
We know you probably have questions, so we've compiled the most commonly asked. If you have any further questions or concerns, please contact us. Our aim is to make this transition to the new reports as seamless and easy for you as possible.
If you have further questions or any concerns please contact us, we would be more than happy to personally take you through the update.
Know that we are here to make this a smooth transition and are excited to share this with you and aid in your ongoing use of our DISC Profile Assessments.
Interested in DISC Profiles for Business?