Sport Management, Coaching + Sport Science University Academic Programs
Preparing your students for ongoing success
In today's competitive world, exceptional technical ability is assumed. What differentiates the most successful sports professionals is their ability to navigate the people side of sport.
Give your class a unique point of difference
Athlete Assessments' Academic University Programs provides students with a solid foundation to successfully commence and build their careers in the sports industry. This dedicated program also gives lecturers access to a unique point of difference for their class that will encourage enrollments and improve opportunities for graduates. 
We provide full support from the time we review your syllabus to incorporate the components of the program, through to administration during the class and delivery of the guest lecture. Importantly, we tailor the program for the uniqueness of your class, curriculum and learning objectives. It brings the practical application of the people side of sport to your students' class experience, to complement your current content. We make it relevant, impactful and current to the world of sport today.
Importantly, it is extremely popular with both students and staff – read some of our current client comments below. 
The success of your students reflects the success of your University Academic Program. Whether you teach Sport Management, Leadership, Sport Coaching, Sport and Health Sciences or Sports Psychology, provide your students with the skills which differentiate them when they enter the competitive sports industry.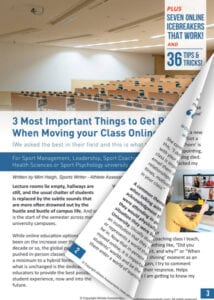 We asked the best in their field
and this is what they shared.
3 Most Important Things to Get Right
When Moving your Class Online
Benefits of the University Academic Program:
Read what our clients have to say...
Assistant Professor of Kinesiology
"The CoachDISC Profile has added a perspective that supports, extends, and personalizes our curriculum in a way that students' appreciate. It is no wonder then that the student feedback on the CoachDISC has been overwhelmingly positive despite the added cost." 
Dr Charles "Hal" Wilson
Georgia Southern University
Director of the Sport Business and Leadership
"Working with Athlete Assessments has contributed a great deal to our class in terms of understanding key aspects of leadership and group dynamics. Having such an accomplished athlete and individual like Bo Hanson provide straightforward insight directly to our students has been a huge asset."
Dr. Steve Swanson
Loughborough University London
Assistant Professor
"Students find that these are invaluable tools that they can use in the workforce and to sell themselves to prospective employers."
Dr. Clay Bolton
Texas A&M University Commerce
Associate Professor
"Working with Athlete Assessments has been a great partnership and I know our students benefit from the service and follow-up. The team has been outstanding."
Dr. Robert Mathner
Troy University, Alabama
Program Coordinator for Masters of Arts in Intercollegiate Athletics Administration
"I have really enjoyed working with Athlete Assessments over the last few years. Despite being located on the other side of the globe from, the team are very responsive, extremely personable and you can tell they care about and enjoy the work they do."
Brandon Urry
University of Nebraska-Lincoln
President, North American Society for Sport Management
"My experience with Athlete Assessments and the Sports ManagerDISC profile has been invaluable for students."
Dr. Marlene Dixon
Troy University
Director, Center for Sport Management
"The class went extremely well. The students were very impressed, and it led not only to more discussion last week, but more to come next week. It definitely fits well in this course. Well done."
Robert E. Baker Ed.D
George Mason University
Assistant Professor
"I firmly hold that the DISC Profile is an excellent way to allow students, future leaders themselves, this important first step; a deep understanding of self."
Jacob Tingle
Trinity University Texas
Assistant Professor, Sport Management
"The value of the partnership I have with Athlete Assessments. It helps to create more employment-ready students and benefits students in both the short- and long-term."
David P. Hedlund, Ph.D.
St. John's University
Director, Center for Leadership in Athletics
"In preparing students for a career in sports leadership, Athlete Assessments' Sports ManagerDISC Profile is a cornerstone tool in our students' development of self-understanding, enhanced collaboration skills for team project, and effective communication strategies to engage with various stakeholders on the job."
Sara Lopez, Ph.D.
University of Washington
Studying Sport Management
"I just went on an interview and the hiring manager asked me what I considered to be my best strength and I can honestly say I have never been more prepared to answer that question. All in all, I have never known myself better."
Direct Quote from Student
St. John's University
Program Director
"I am finding so many great uses for DISC in communication, motivation and all things 'people'. From leadership, communication skills, helping with students' researching, and planning career paths."
Jim Tennison
Dallas Baptist University
Associate Professor in Sport Management
"The Sports ManagerDISC Profile is a great tool for any sport management course that discusses the managerial roles that students will perform in their future professional lives, or a class that discusses leadership in sport, or any introductory course for student internships."
Gonzalo Bravo, Ph.D.
West Virginia University
Program Director, Sport Studies
"Before going out on their internships, our students take the Sports ManagerDISC profile and find it useful in thinking about how to be successful in their internship and work with others. It's also great to reflect on in class and have meaningful conversations about their professional development."
Amy Rundio, Ph.D.
East Carolina University
Program Director, Sport Management Master's Program
"They are wonderful to work with and always willing to customize the Sports ManagerDISC Profile according to the class' needs. I have received nothing but superb feedback from my students who use the assessment to help develop their own professional leadership dossier."
Alyssa Tavormina, Ph.D.
University of Florida
Program Director, Sport Management Master's Program
"They are wonderful to work with and always willing to customize the Sports ManagerDISC Profile according to the class' needs. I have received nothing but superb feedback from my students who use the assessment to help develop their own professional leadership dossier."
Dominic Morais
Trinity University
Practicum and Internship Coordinator in Exercise Science Sports Studies
"Athlete Assessments offers our students the opportunity to learn about who they are, and who they might be in their profession using a unique tool that many undergraduates are unaware of."
Bryan Beigie
John Carroll University
Professor of Leisure and Sport Management
"Finding a tool where students can become more self-aware has just been an excellent experience for my students. They implicitly know that what they are learning is more important than the grade they get in the class."
Dr Steve Estes
Middle Tennessee State University
Athlete Assessments'
academic program
has everything you need!
Athlete Assessments' DISC Profiles are specifically tailored to sport.
Each student completes a DISC Profile assessment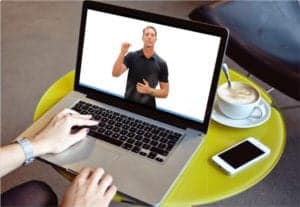 Guest lecture (via video conference ) by 4x Olympian, Bo Hanson, debriefs the students' DISC Reports and is tailored to your class objectives
200+ page Student Learning Guide including an accompanying video series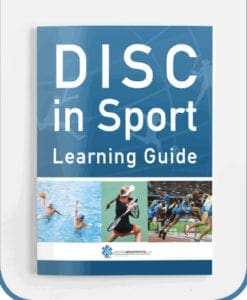 comprehensive video series
Videos match to the Learning Guide sections to explain content and facilitate key activities.
Your Students will find them engaging and educational
Full DISC Profile administration is managed for you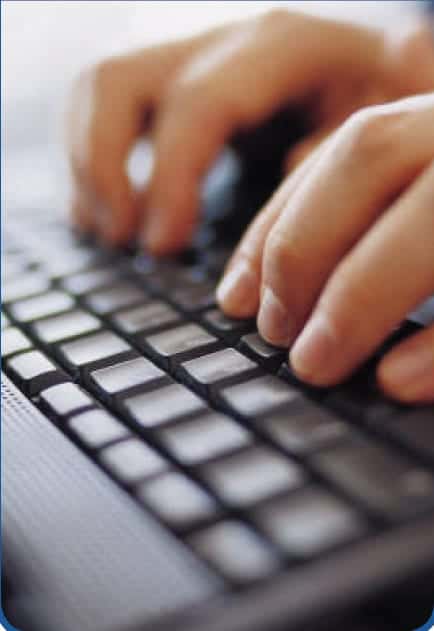 Read case studies and more about the program 'From the Classroom'
Fill out the form below to download the brochure and we will be in touch shortly to follow up your enquiry.
We will always respond within 48hours. Fields with Asterisks (*) require completion. We respect your privacy. Your details will not be used in any way other than a quick call or email to see how we can be of assistance with your online requirements.
Learn more about Athlete Assessments
Learn more about
Athlete Assessments