It's often state of the art equipment, multi-million dollar facilities or the latest technology that grabs people's attention. Yet when we look at the teams who achieve success time and time again, it's rarely due to their hardware.
"Developing a winning team culture is not a rite of passage. It is a process requiring deliberate planning, careful execution and steadfast focus."
Equipment doesn't win Championships.
People do.
One of the benefits of working with so many different teams each year is the continuous insights gained into what really makes the difference for sustained sporting success. Bringing a group of people together to forge a high performing team is no simple exercise. It doesn't happen by itself, nor is it a 'matter of time'. The best coaches understand the intricacies, focus and persistence it takes.
Consistent themes emerge when we look at what it takes to be successful as a team:
While team development and culture are enormous topics, we've captured the essence of what is most impactful to improve sporting performance with our Team Programs. 
No matter the size of your team, we tailor a Team Program to match your exact needs. We complement the DISC profiling (any combination of the AthleteDISC, CoachDISC and Sports ManagerDISC Profiles) with a series of consultations overtime to debrief the results and to focus on how to best implement and use the results with your team. We also provide you with a big package of coach resources (including the Coach's Playbook, DISC Card Game and lots more), have the option for a leadership boost for your captains, and look after full administration and support. The consultations ensure that you are maximizing the value of the investment and focus specifically on your team. It is all about making it tailored for your team, relevant and effective in practice and competition – and most importantly, improving performance and getting results!
Read what our clients have to say...
Head Coach, Women's Championship Netball Team
"Bo and Athlete Assessments were an invaluable tool for me as a new Coach with a new group. It allowed me to make quicker connections with the athletes, understand how to best communicate with them and understand everyone as individuals."
Elissa Kent
Melbourne University Lightning
Head Women's Tennis Coach, 4 x National Champions
"Working with Athlete Assessments and using their DISC Profiles has been revolutionary. Our players have gained so much from learning about their own profiles and those of the rest of the team. After working with Athlete Assessments, it created a greater awareness that we all have different skills and all bring something to the team."
Roland Thornqvist
University of Florida
Gymnastics Head Coach
"Athlete Assessments made us a tougher team and that toughness is one reason why we were so great this year.  They learned how to reset when things didn't go as planned, they learned that taking full advantage of an uncomfortable situation makes them better, and they learned that they can endure much more work than they thought they could."
Elise Ray
University of Washington
Gators Softball Head Coach, 2014 and 2015 NCAA Division 1 National Champions
"The most valuable thing that I gained from Athlete Assessments was that the understanding of who I was helped me better coach who they were."
Tim Walton
University of Florida
Head Coach, Women's Rugby Team, 2017, 2016 and 2015 National Champions
"Our program recognizes the strengths of DISC and our staff could not be happier with the results it has yielded. I would recommend DISC to those coaches who have a passion for becoming better at understanding their athletes and getting the most effective performances out of them."
Becky Carlson
Quinnipiac University
Head Coach, Rugby Team, 2017, 2015 and 2014 D1A National Champions
"We had been so close in three previous championship games and I knew this was the missing link. It was through Bo's assistance that we found a way to get closer to team synergy. Ultimately, the trust we created was what provided immense value to the end result."
Tim O'Brien
Saint Mary's College of California
Head Coach, Softball Team
"Bo and Athlete Assessments guided us through the people side of the championship formula and the results are unmistakable. Bo inspired us and educated us that learning to understand the people in our program is the greatest advantage in guiding us back to a championship program."
Kristi Stefanoni
The University of Massachusetts
Head Coach, Soccer, Division I National Championship Coach
"DISC has given our team a much better understanding of themselves and others and created a common language to discuss our similarities and differences. It has totally enhanced our communication both on and off the field."
Becky Burleigh
University of Florida
University of Notre Dame Softball Coaching Staff
"The use of Athlete Assessments and CoachDISC has had a tremendous impact on the culture of our program. As Coaches, we have been able to really dig deep and gain a better understanding of who we are as individuals and why we do what we do."
Deanna Gumpf
NFCA Mid-Atlantic Region Coaching Staff of the Year (2014 & 2016)
Head Coach, University of Illinois Women's Wheelchair Basketball Team
"Working with Athlete Assessments has been invaluable to our team culture because our student-athletes were challenged by Bo to be vulnerable with their teammates, to recognize and acknowledge what makes themselves and their teammates great, and to understand how their behaviors directly impact the ability of our team to be successful." 
Stephanie Wheeler
Head Coach, USA Women's Wheelchair Basketball Team
Head Coach
"I've been working with Bo Hanson and using the Athlete Assessments' DISC Profiles for a few years now. I really enjoy working with him and he has significantly helped me understand my players and how to get the most out of each one of them."
Matt Thurmond
University of Washington Men's Golf
Head Coach, Queensland Firebirds
"Bo's knowledge, expertise and guidance was critical to our success in the Firebirds undefeated premiership season of 2011 and 2015 Championship. He is an integral part of our 'team' and the success of winning we all strive for."
Roselee Jencke
ANZ Champions 2011, 2015
Golf Coach
"Bo Hanson and Athlete Assessments has a comprehensive program that will help a coach guide and navigate their team to greater success." 
Andrea Gaston
University of Southern California
Head Coach
"Athlete Assessments really helped us connect with one another. Bo did an outstanding job helping our staff and players understand how important the team dynamic is to be successful."
Dan O'Brien
Santa Clara University Baseball
Head Coach
"While I know that Athlete Assessments is a business, I never feel like it when working with them. Bo and Liz genuinely care about our success. I know during one of our talks the staff was at a loss and didn't know how to proceed and Bo calmed us down and led us to a better solution. He didn't give us an answer, he just led us there."
David Zelenock
Tennessee Tech Volleyball
Olympic Gold Medal Coach and World Championship Rowing Coach
"Athlete Assessments gives every athlete an opportunity to review their approach to training and competition – to take the insights gained and really leverage their performance off a new platform. You've done a great job! Congrats." 
Tim McLaren
Athlete Assessments'
Team Program
has everything you need!
No matter the size of your team, we tailor a program to match your exact needs. Our Team Programs include DISC Profiling, together with a series of consultations with Bo Hanson and the Coach's Resources Pack. The aim is to ensure that the information from the profiling is useful and put into practice. It's all about improving performance and getting results. Guaranteed.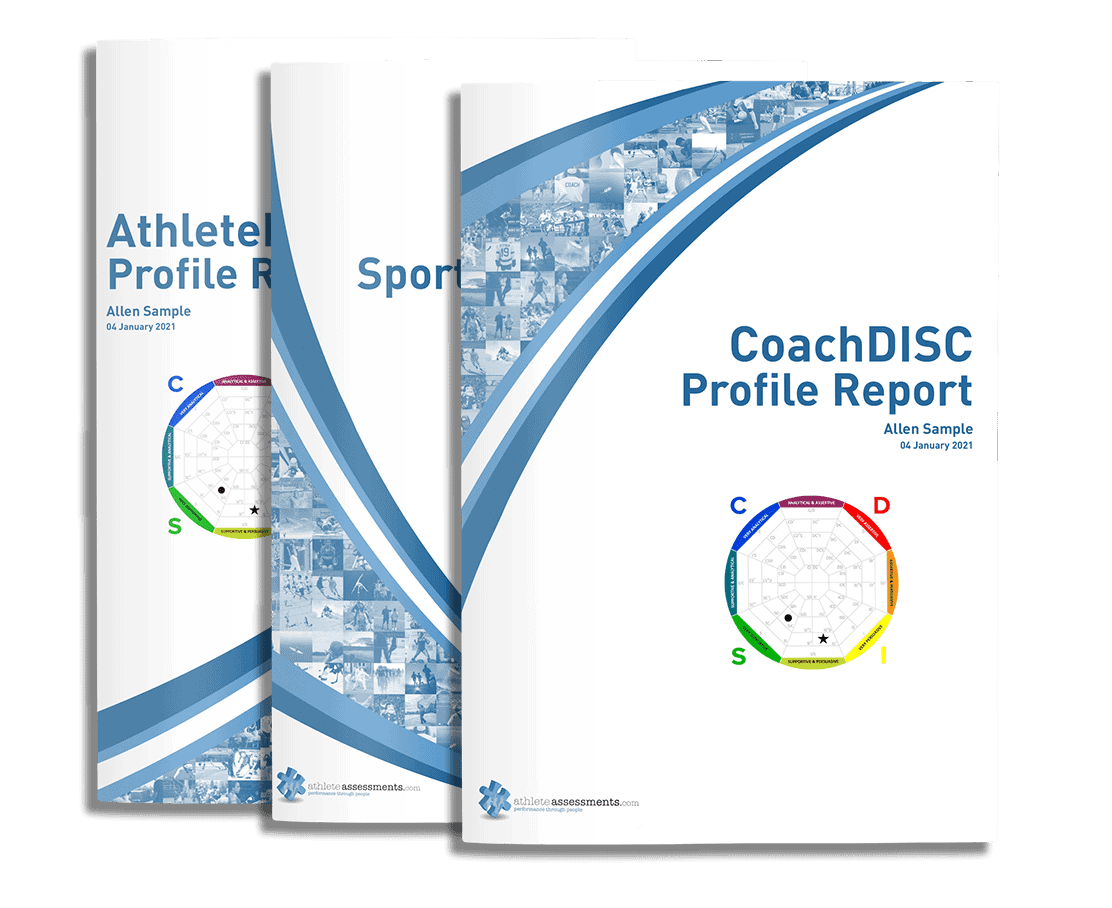 We have your whole team covered with our AthleteDISC, CoachDISC, and SportsManagerDISC Profiles. We also provide the Team Dynamic Report and summaries.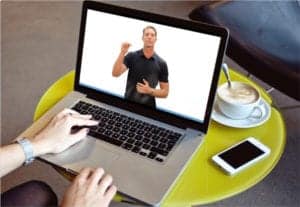 Consultations, via video conference, ensure that you are maximizing the value of the investment and focusing specifically on your team. They cover the practical application of DISC Profiling to improve performance. Draw on our extensive experience and proven track record.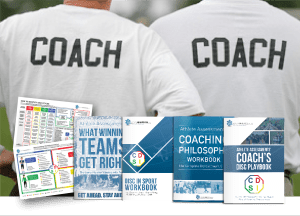 Rely on these quality resources and reference materials. The Coach's DISC Playbook outlines fun and effective activities you can do with your team outside of the Consultations. There is also an extensive client-only video library you can access and many other extra resources too.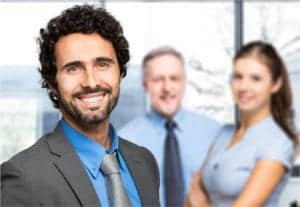 FULL Administrative SUPPORT
We make it easy for you. We look after all administration of the DISC Profiling and we pride ourselves on providing consistent and exceptional service. Just ask our existing clients!
the DISC CARD GAME included
The DISC Card Game has endless applications from icebreaker games to team building activities, small groups or large, following the basic instructions or utilizing the advanced options.
It will be your go-to development tool!
Boost your team's leadership
With any Team Program add a series of consultations specifically for your captains and team leadership group. This is an exceptional development opportunity to ensure key team members are equipped to drive higher performance through their leadership skills.
we have a full 100% guarantee that if you don't find our service exceptional, then you don't have to pay.
(We are confident in making this commitment as we've never had a client who hasn't found working with us of value or seen significant improvements in their program.)
Read more about our Team Programs
Download Our Team Program Brochure
We're here to give you the tools you need to help your team achieve the best. Fill out the form below to download our brochure and we will be in touch shortly to follow up your enquiry.
We will always respond within 48 hours. Fields with Asterisks (*) require completion. We respect your privacy. Your details will not be used in any way other than a quick call or email to see how we can be of assistance with your online requirements.
Learn more about Athlete Assessments
Learn more about
Athlete Assessments