Mental Performance Coach, Rick Sessinghaus, has coached long-time client Collin Morikawa, currently ranked #5 on the PGA tour, from talented junior to #1 World Amateur and on to professional status. Along the way, Collin was also named an All American at Cal Berkeley 4 times, won the Sunnehanna Amateur, Trans-Mississippi Amateur, and the Western Junior. Collin turned professional in 2019, winning his first PGA tournament in his rookie year, and then his second and third this year. During the time of writing this, Collin has progressed from World #27, to #13, to where he currently sits at #5 on the PGA Tour. Theirs continues to be a story of success built upon, learning, dedication, consistent hard work and talent.
Rick takes us inside this enduring and successful coach-athlete relationship talking about some of the mental challenges they've worked together to overcome. He also gives us valuable insight into progressing athletes from one level to the next, creating consistent performances and setting goals beyond results to ensure clients win regardless of their position on the leader board.
Rick has a Doctorate in Applied Psychology in addition to being certified to use an extensive and diverse spread of mental tools, including Athlete Assessments' DISC Profiles. He is also an Author and Instructional Editor for Golf Tips magazine. Rick's book Golf: The Ultimate Mind Game, is used by leading golf instructors across the US Because it's considered the 'best resource to improve your mental game', you will also find it on Athlete Assessments' Reading List.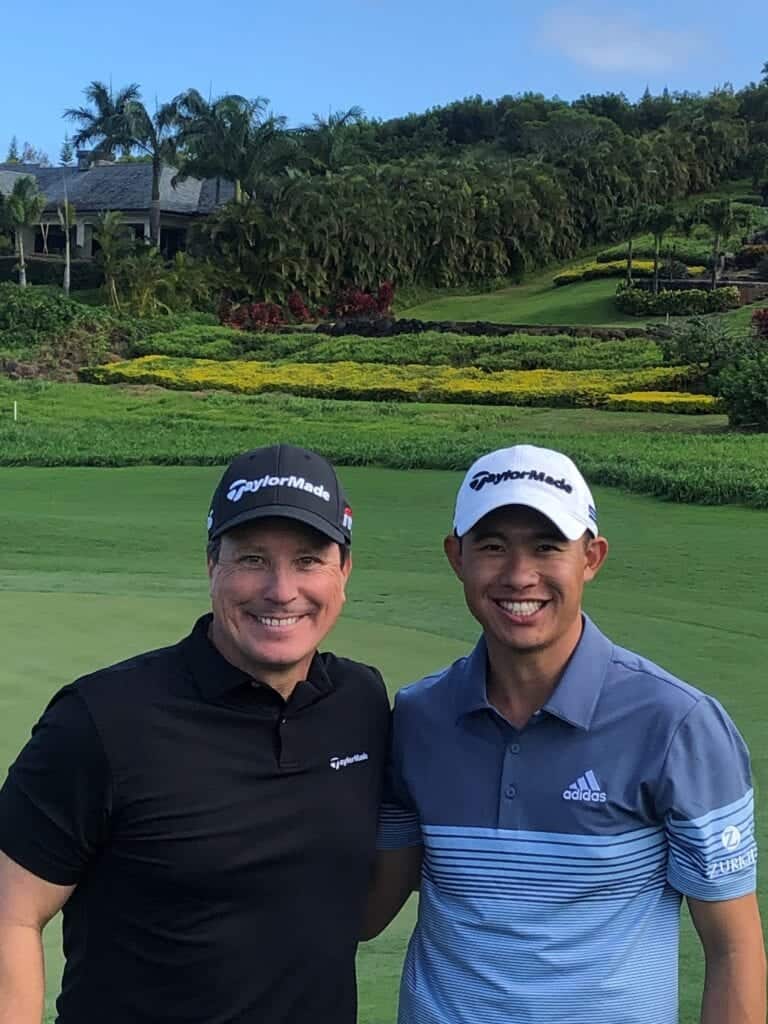 Introductions aside, let's jump right into the coaching journey from Rick's perspective. He says, 
"I have been so fortunate that I have been both Collin Morikawa's mental performance coach and his swing coach since he was 8 years old. My background in golf performance is very deep and being able to cultivate Collin's mental and technical skills has been extremely rewarding. Since an early age I have challenged Collin during our lessons which were mostly on the golf course. I believe training golfers in stressful situations and helping them make smarter decisions through constant feedback will accelerate their progress."
Golf often features high pressure playoffs at the end of close tournaments to decide the winner. To secure his 2nd PGA tour event win in The Workday Charity Open, competition came down to a playoff between Collin and another top player. Again, Collin was in a position where he needed to perform his best under pressure. Wins like Collin's in The Workday Charity Open are rare and sweet, consequently Rick tells us how he works with players to prepare for the grind of losses. Rick says, "I have instilled the idea of growth mindset that each round was an opportunity to learn." 
Rick continues, "Golfers play many tournaments per year and will rarely win. So, creating goals beyond outcomes has been important to the players journey. It is no different with a talented player like Collin, he will lose more than win, yet he can learn each tournament. As a coach I learn from Collin's performance and will adjust how I help him prepare depending on the feedback from him and the results. It is a constant process of performance feedback that includes evaluating physical skills such as ball flight, to mental skills such as commitment to the shot. I love all the variables that golf provides. I have been fortunate that Collin and I have a great relationship and communicate well."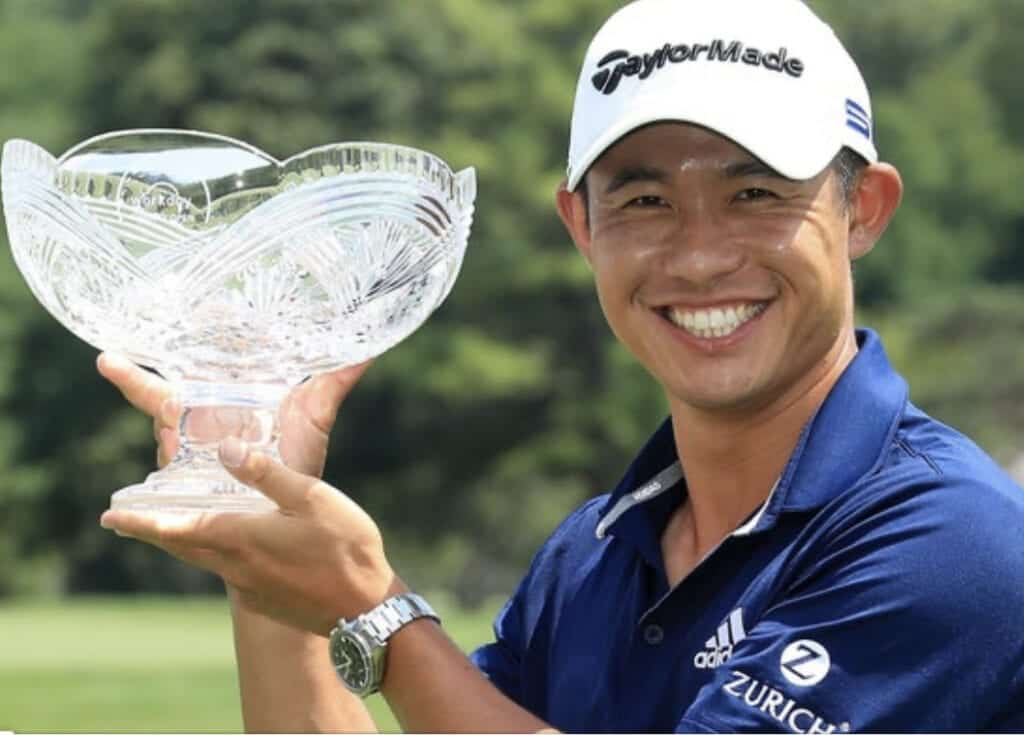 The duration and depth of Rick and Collin's coach-athlete relationship means that Rick coached Collin as he transitioned through the playing levels which led to professional status. Here he details the crucial mindset an athlete needs to successfully progress from one level to the next. Recounting Collin's steps to professional status in 2019. Rick says, "Collin has done a great job believing he belongs at the highest level of the PGA Tour. This belief is crucial anytime an athlete goes to the next level. We have prepared for this during his college career by pushing toward high goals with a plan to achieve them. Collin had valuable experience playing in Ireland and France along with the highest level of competition in the United States. He played for his country at the Walker Cup and played as an amateur in three professional events to help us measure where his performance stacked up. Nothing replaces experience and he was a seasoned competitor before he officially turned professional. Belief and preparation were the crucial elements to help him successfully transition to the PGA Tour."
Before we unpack the details of the mental skills Rick knows are critical for success, first understand his perspective on the power of mindset to influence performance. He says, "Overall, I want my clients to know that they can change performance through mindset and flow principles. It starts with their own belief that they can make the changes. Too often the athlete is looking outside of themselves for answers when the answers are always inside."
As a mental performance coach Rick is trained to use many different performance tools. He explains why and how Athlete Assessments' DISC Profiles help clients achieve their best performance. He says,
"I have been certified in other assessments, however with Athlete Assessments the client doesn't look at the results as good or bad. Other assessments the client is so concerned with the result of the assessment that it gets in the way of coaching. With Athlete Assessments we are just gaining better self-awareness for both their sport and in other areas of their life. The report makes it easy to have conversations with my client on their behavioral patterns and potential interferences. We can then create strategies to perform better that matches their patterns."
Further, "Working with Athlete Assessments has helped me tremendously with helping my clients with self-awareness. What I like about the AthleteDISC Profile is that each person gets to learn about their tendencies and it provides me the opportunity to ask questions to identify situations that lead to peak performance and those situations that may interfere with performance. Bo (Bo Hanson, Athlete Assessments Senior Consultant) has been instrumental in helping me work with college teams. I am the mental consultant for UCLA Men's Golf Program and Bo has helped me identify how a team environment affects the individual's performance. This has also helped me consult other coaches on how to improve communication strategies depending on the person in front of them. As Bo has taught me it is the responsibility of the coach to adapt to the athlete, not the other way around. I have better awareness of my own tendencies and how they are interpreted by others."
As a coach, knowing an athlete well is a prerequisite for creating the conditions that produce consistent performances. Considering that professional golf status requires consistent performances to maintain a position in the world rankings, consistency is a highly sought after state amongst golfers. Rick had this to say about meeting the challenge of consistency, "Being a peak performer week in and week out requires routines that are for both on the course performance and off the course recovery. Managing energy with the challenges of travel, practice rounds, and then four days of competition will take a lot out of a golfer. Having routines that include exercising, nutrition, hydration, proper sleep, and other self-care behaviors will make a difference to the physical energy, which will impact a player's attitude and ability to focus. On the course routines are built to bring the same performance state to each shot. Dialing in that time before a shot to be focused, confident, and calm will lead to consistently high-performance."
Accordingly, Rick isolated 'focus' as the most useful mental skill he works on with clients. He says, "What a golfer pays attention to in the present moment is the first skill I address. Flow follows focus, so making sure a golfer is focusing on what is relevant for that shot. Many golfers get distracted by consequences, score, swing thoughts and other irrelevant things that interfere with performance. The second skill is confidence, having the belief that your action will be successful is vital. Having doubt about your skill will get in the way of performance."
Golf is characterized by long pauses between performances during competition, creating a lot of mental time for athletes to fill. Of this mental space Rick says,
"Golf has a lot of time in between shots. Depending on the personality of the golfer will determine how to use that time. I have some high-level golfers that are very social and like to talk with their playing partners in between shots. For others that are more introverted I encourage them to connect with nature, look out at the beautiful surroundings. For golfers, the common problem is thinking too much in between shots. This includes critical self-talk, worrying about the next shot, distracted by environment, and never taking time to reset their focus."
The way coaches and athletes think about their performance, or their mental game has changed a lot over the years, Rick says, "When I first was coaching mental performance there seemed to be a stigma about mental training. The belief was if you hired a mental coach, it meant you had a 'mental problem'. Fortunately, that belief has shifted to mental skills are vital to performance and should be trained no matter current skill set. One can have high level mental skills, yet still see the benefit of training these skills for new, upcoming challenges."
Positioning yourself in the context of your competitors is critical. Rick had this advice for athletes and coaches, "The result doesn't define you. I have seen golfers wrap up their identity solely on results from a tournament. I have seen the same with coaches, they define their success through the success of their clients. We are more than our sport, more than our profession. One result doesn't define you, yet the process beyond the result is what we can learn from to develop as a whole person."
It follows that when we asked Rick what he enjoyed most about being involved in his athletes' lives as a sport psychologists he said, "Helping my clients achieve their goals certainly makes me feel great. I'm most proud when my golfers mention that those same performance skills helped them in life. Having an impact on a person's life on and off the course is something that is very fulfilling."
He adds, "I have been so grateful for all of the junior golfers that I have coached that went onto to play and graduate college. Knowing that I had contributed to developing young men and women to use golf to further their education has been something I'm very proud of."
Rick also said that the other moments he was proud of were when Collin Morikawa represented the United States in the Walker Cup and when he won his first PGA tournament in July 2019 in his rookie season, "I was so happy for him; knowing the hard work and sacrifice he had done to achieve this rare feat."
With a career spanning three decades we asked Rick what had been the top 3 things that had helped him succeed in his work with clients, he said, "I have had success because I am constantly learning by researching proven techniques along with looking outside my industry to broaden my perspective. I have also learned to treat each client as an individual by deeply listening to their story and understanding them as a person. One of my core values is learning, so I'm constantly learning from my clients. Having coached almost 30 years I have met with so many different people and each one I can learn from to improve my next session. I also believe the skill of communication is a must for coaches. I studied communication in college and through my certification through Neuro Linguistic Programming. Listening and conveying concepts clearly is crucial for change."
Rick tells us about one of those recent areas of learning. He says, "I went through a very intensive course about Flow States. This program pushed me to review research literature, apply it to my clients, and come to my own conclusions about how to train my clients to perform in flow. This knowledge has refined my coaching philosophy and I have been getting a higher level of engagement with the flow process. Learning what triggers flow and the potential blockers has kept my coaching more solutions focused."
Rick's knowledge and experience is invaluable, so we wanted to take this opportunity to ask on our readers behalf, for any advice he had for someone just starting out in their career as a sport psychologist. He says, "Find a mentor. I have been fortunate that through the years I have reached out to proven mental coaches who helped guide me in my career. You certainly want to develop the knowledge base to help clients, but you also have to get out there to gain experience. I used to do several free mental game seminars to gain the experience of sharing knowledge and getting instant feedback through questions from my audience. I did a lot for free early on to hone my skills."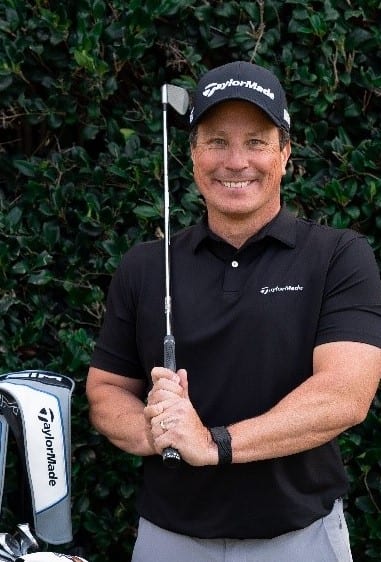 "Also, be open to different methods. Every year I expand my tool kit to learn better ways to help my clients. Do not be closed minded to other ways of thinking. I am constantly learning and growing as a coach and person. I have seen some coaches who never evolve, which means they can't adapt to the ever changing landscape."
Rick tells us about his pathway into coaching. He says, "I came into coaching because of my struggles as a former professional golfer. I was always searching for the performance 'secrets'. I thought it was all about the physical skills, having a perfect swing that would make the biggest difference. I went into coaching to help other golfers play better and enjoy the game more. Along the way in my almost 30 year coaching career, I came to the realization that the physical skills only got you so far. Twenty years ago, I went back to school and received my Doctorate in Applied sport psychology and became obsessed with the mental performance skills. I searched for answers and connected with experts in mental performance. That led me to Athlete Assessments where Bo and Liz helped me understand personality and behavioral traits."
Further, he revealed, "My most important moment that changed my career was actually my biggest failure. Needing to make a par on the last hole of a qualifier to make my college team, I hit the ball in the water. I was informed that I didn't make the team and would have to wait an entire year to tryout again. That shot proved to me the importance of the mental game. I choked and I wanted to figure out why and how not to choke in the future. I become obsessed with figuring out how to perform at my best when the pressure is at its highest. I did end up making the college team the next year and that realization became the foundation for my coaching philosophy that mindset had to be trained alongside skillset."
Rick has a Doctorate and a master's in applied psychology from OPI (Optimal Performance Institute, based in Northern California), plus a Bachelor in Speech Communication from California State University. In addition, he is Member of the PGA (Professional Golfers Association of America), an Ambassador for TaylorMade Golf Company, Brand Ambassador for adidas Golf, an Athlete Assessments Consultant, certifying him to use our sport specific DISC Profiles with clients, he is also a Certified Master Trainer of NLP (Neuro-Linguistic Programming), Mental Game Certified Professional and Mind Factor Certified, Certified Professional for The Habit Factor, trained to administer/evaluate the TAIS, Certified Bulletproof Coach and a Certified Optimize Coach.
And, projecting mental skills development into the future Rick says, "I'm excited about how mental skills can be trained with technology. I have experimented with certain brainwave trainers and virtual reality. For many mental coaches, the challenge has been how to quantify the mental skills. We are only a few years away from being able to accurately measure mental markers that can help us determine if certain strategies work for our clients. I'm also looking to use these technologies to help more of my clients tap in flow state more often. I have studied extensively flow state and the research continues to prove that flow is trainable. I'm excited to synthesize these principles to help more people reach peak performance."
At Athlete Assessments we always find it interesting to ask our interviewees about their favorite quote and what it means to them. Rick's favorite quote is, "Discipline equals Freedom," Jocko Willink, former Navy Seal.
He explains, 
"To be elite you have to show up every day with discipline to do the things others are not willing to do. Being disciplined will then allow you the freedom to be the best you can be. You are not wasting time; you are focused on the behaviors and actions that are required to achieve your goals."
In conclusion he said that, "Throughout the years Athlete Assessments has always been there to support me. I enjoy the monthly emails, the check in calls with Liz, and having access to Bo and the team in answering my questions so I can better serve my clients. Athlete Assessments is certainly about improving performance, but developing the person is the number one goal. Athlete Assessments develops high performing people who happen to be athletes."
Ultimately, for Rick, coaching is personal, he says, "I try to make myself available beyond just our scheduled sessions. I also bring high energy to the sessions. I want my clients to know I am fully invested in their development." He recounted that the best feedback he'd ever received from a client was that he cared.
Where to from here?
Are you a Mental Performance Coach, Consultant or Sport Psychologist looking to achieve similar results with your clients? You too can take your consultancy to the next level and achieve the success that Rick Sessinghaus has.
As a top consultant, your clients rely on you being the best in your field, knowing the true determinants of success and having access to the tools that will make the most impact when it comes to improving performance. Athlete Assessments' DISC Profiling is the tool you need to help your clients realize their potential.
Find out more about Athlete Assessments' Consultant Program now.
At Athlete Assessments we're here to provide you with excellence in service and to help you be your best. If there is anything we can do to contribute to your success, please contact us.