Unintentional inclusions in our Zoom backgrounds, muted microphones, virtual classrooms, more contactless paying, masks, and constant hand-washing are just a few of the changes that have become part of our everyday in the last 12 to 18 months. It's an often won debate that many changes have been for the better, but what remains an ongoing question is will they remain when we return to our 'pre-COVID' schedules? During the pandemic, public safety forced the suspension of face-to-face teaching, consequently some 25,000 universities closed their doors, forcing an estimated 250 million students worldwide to continue their studies in an online capacity. Globally, teaching professionals were forced to rethink the way they delivered their course material and connected with students.
What ensued was rapid adaptation and technological upskilling. So, when Maria Bartini's Sport Psychology classes at Massachusetts College of Liberal Arts (MCLA) were forced online, she prioritized her immediate time into creating video recorded lectures. Her students were then able to watch the online lectures at their own pace in preparation for interactive face-to-face or screen-to-screen sessions, effectively 'flipping the classroom'.
Fundamentally, 'flipping the classroom' is a learner centered teaching strategy aimed at increasing student engagement and learning. Students cover foundational concepts via traditional lectures online ahead of their in-person or 'together time' with the class. Encountering and absorbing new content prior to classes, prepares students to explore concepts in greater depth and employ critical thinking to problem solve and work through applying concepts to real life examples while as a group.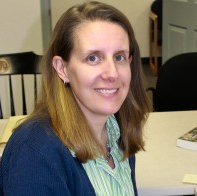 This fundamental reversal of out-of-class and in-class work is the primary characteristic of the flipped classroom strategy. The technique also sees a change in the role of the educator, as the learning leader is no longer tied down to disseminating information during class time via lectures, or choosing content over questions and controlling the flow of discussion. In this learning model, class time is typically dedicated to small group activities which allow the educator to spend time individually with students exploring and expanding upon ideas and concepts at the core of the content they are learning. Instead of working through problems alone for homework, they bring those 'problems' into the classroom and unpack them collectively, applying their knowledge as a group, together resolving issues, and devising strategies and solutions.
Maria explained the way she made this teaching strategy work for her classes – after students read the prescribed chapters and watched the pre-recorded lectures, they were required to submit at least two questions or comments, in a 'Discussion Question' assignment. Before they met in-person she would review all the questions and organize them by topic, some were clarification questions or requests for her to review a theory or research finding, while others were just comments about what students found interesting.
Maria says,
"What's been so engaging about this approach is that I can tailor each in-person meeting to what the students want/need to discuss. It allows for a lot more freedom in what we spend our class time on. I can also take more time with interactive activities that I've planned. If we head off on an interesting tangent, I don't have to feel rushed to get us back to the lecture material."
"Students are more engaged and willing to participate with a combination of discussion guided by their own questions and interactive, small group activities.

I think the most beneficial outcome of using their discussion questions to structure our class meetings is giving the students more agency and ownership of their learning than a traditional lecture-based classroom."
Self-awareness is a foundational component in Maria's sport psychology class, as a key element students complete an Athlete Assessments DISC Profile. Students are able to choose which context is more suited to their current and future situations and accordingly take an AthleteDISC, CoachDISC, or Sports ManagerDISC Profile assessment. Each DISC Profile provides students with a fundamental awareness of their own natural behavioral style, an insight into their strengths and limitations, and knowledge of their areas for improvement. Profiles also detail the pace each individual prefers to tackle tasks, the way they build relationships, communicate, deal with challenges and information about environments they naturally thrive in.  Importantly, each DISC profile delivers an insight into what the individual is likely to do under stress, giving them time to develop strategies which counter these tendencies.   
Maria says,
"My sport psychology students truly value their opportunity to learn through Athlete Assessments' DISC Profiles. Their self-reflection papers and other assignments throughout the semester suggest that they make deep connections between what they learn in their profiles and the supplemental materials, and their own lives. It's not unusual for students in their third or fourth year to tell me they wish they'd completed the DISC in their first year. It may have helped their athletic and academic careers enormously!"
The techniques students learn to apply in Maria's sport psychology classes can be universally applied in and outside the classroom, many students also found the strategies useful for getting through COVID-19.
Athlete Assessments' Academic Program is particularly well suited to the flipped classroom teaching style because students complete their 12-minute online survey which generates their DISC Profile, receive their report, and prepare their summary page prior to the guest lecture with Liz Masen, CEO and Client Director of Athlete Assessments. During the guest lecture Liz debriefs students on applying their profile, what it means, and how you can use what you know to identify and better communicate with the people around you. Maria was relaying just how much her students enjoy Liz's lecture and the way the content makes them feel a lot more comfortable working with DISC theory.
She added, "It was probably a challenge for Liz though, with not being able to see student faces this year. We were divided into two small groups, and everyone had masks on! It can be a bit tough to read body language with only eyes through Zoom!"
Moving forward, as classes are anticipated to be returning to their pre-COVID delivery, Maria is planning to continue to use the pre-recorded videos each week for the students to prepare for the in-person classes which will be designated for discussion, activities and application of concepts.
Maria says, 
"I received overwhelmingly positive feedback from the students about classes. That's why I'm going to continue with the pre-recorded lectures and discussion question format in the fall when we expect to be fully in-person again.

It feels a bit strange to say, but I'm grateful that COVID helped re-invigorate my passion for teaching after a 20+ year career in academia. It was a lot of work prepping all those lectures in advance and I wouldn't have taken the time to do it without being forced to by the pandemic circumstances. I had to be creative and re-imagine how I conveyed material and engaged with my students, and I think it led to positive experiences for me and my students. I'm excited to see how all the work I put in can continue to yield dividends in my post-pandemic teaching."
Dr. Maria Bartini teaches at Massachusetts College of Liberal Arts (MCLA) in Sport Psychology. Academically she gained a Ph.D. (1999) in Life Span Developmental Psychology and an M.S (1996) from the University of Georgia plus a B.S. from the College of William and Mary, Williamsburg, VA. Her professional teaching and research experience spans the psychology curriculum including; Sport Psychology, Developmental Psychology, Adolescent Psychology, Research Design, Aggression and Violence in Children, and Positive Youth Development and Youth Sports.
She's also published papers and presented research on bullying and victimization in adolescence, pedagogy in Psychology, and youth sports.
LOVE THIS ARTICLE?
DOWNLOAD YOUR FREE, PRINTABLE PDF COPY BY FILLING OUT THE FORM BELOW!
Where to from here?
Dr. Maria Bartini uses Athlete Assessments' DISC Profiles and Academic Program as part of the Sport Psychology Program at Massachusetts College of Liberal Arts. Whether you teach Sport Management, Sport Coaching, Sport and Health Sciences or Sport Psychology, provide your students with the skills to understand themselves and their fellow students and future colleagues. We would love to help you be your best and connect with students, if we can assist you with any resources or information just reach out and contact us.