Dual role sees Professor of Psychology build success in student-athletes as Head Coach of MCLA Lacrosse team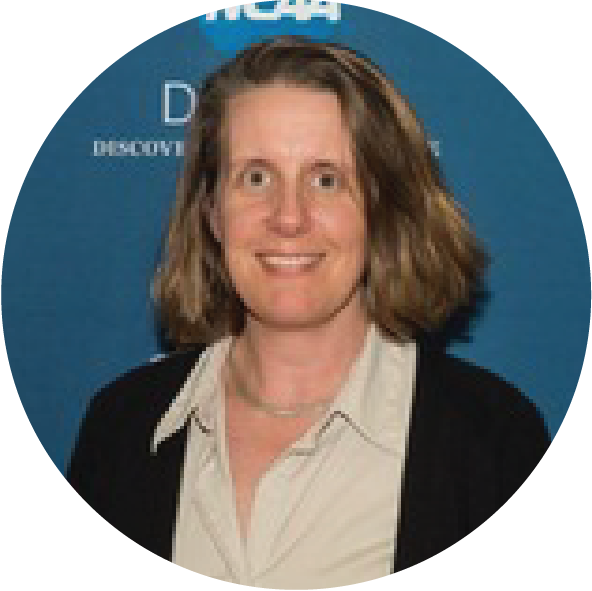 Professor Maria Bartini, brings a wealth of insight, resources and invaluable real-life examples to her position as Head Coach of the Massachusetts College of Liberal Arts (MCLA) lacrosse team. In addition to her Head Coach role, she's an active lecturing professor. Bartini is uniquely positioned to deliver dynamic energy to this dual role and her students and lacrosse players are realizing the benefits of skills that stretch across sporting codes and working environments. She is undoubtedly a role model to students and faculty alike as she balances her academic and professional career with her passion for sport.
In this article we uncover her back-story, gain an understanding of why a liberal arts college makes the most of the connection between her academic and sporting expertise, share the skill she knows is crucial for graduate success and garner an insight into a technique she uses across the classroom and on the sporting field.
Professor, Maria Bartini, is passionate about her students and athletes reaching their potential. She works with them to raise their expectations and meet the new levels they set for themselves.
Nestled in the beautiful Berkshires, Massachusetts College of Liberal Arts is a center for teaching excellence. It features high impact teaching practices and is distinguished by its broad perspective, deep engagement and involvement. For MCLA, being a liberal arts college is more than a namesake, it's a way of learning and Professor Bartini's dual role is typical of the connectivity that characterizes the campus and creates a cohesive learning community. Students are encouraged to pursue their interests as learning opportunities and build connections between their passions and burgeoning professional careers.
Academically Bartini's background is in Life-Span Developmental Psychology, but she's researched and read broadly. As a lecturer, she teaches across the psychology curriculum including sport psychology, which introduces students to the current research on factors that influence teams and individuals in the sporting environment. She explains that there are a number of reasons why students choose to enroll in MCLA's Sport Psychology class, "a lot of students enroll in the course because they are student-athletes and want to learn ways to improve their performance. The course also meets requirements for our Sport Coaching minor, so students take the course because they want to be a coach. Another group of students take it because they're interested in both psychology and sports and think it would be fun to learn about how the two can work together".
This integration of student interests and real-life examples is an undercurrent in all of MCLA's classes but particularly Bartini's, she says, "I tend to focus on application in my course. While I certainly cover research methods and theory, it's always with the intent of helping students apply that research and theory to their own sport and exercise experience. I also emphasize that the techniques they're learning about can apply to any type of performance".
"I think students appreciate the applied nature of the course. I give lots of real-life examples of psychological phenomena and I encourage students to think of their own examples. The more they can personally relate to the material, the better they tend to retain it".
"The student-athletes certainly learn skills they can bring back to their teams. Last year, I had several of my lacrosse players in the course and they were consistently bringing up what they were learning in class with their teammates. They especially thought the DISC would be great to do with the team, which is why I got the DISC Card Game to use with my team. It's a tool that helped them learn to appreciate their teammates' differences and build a deeper connection."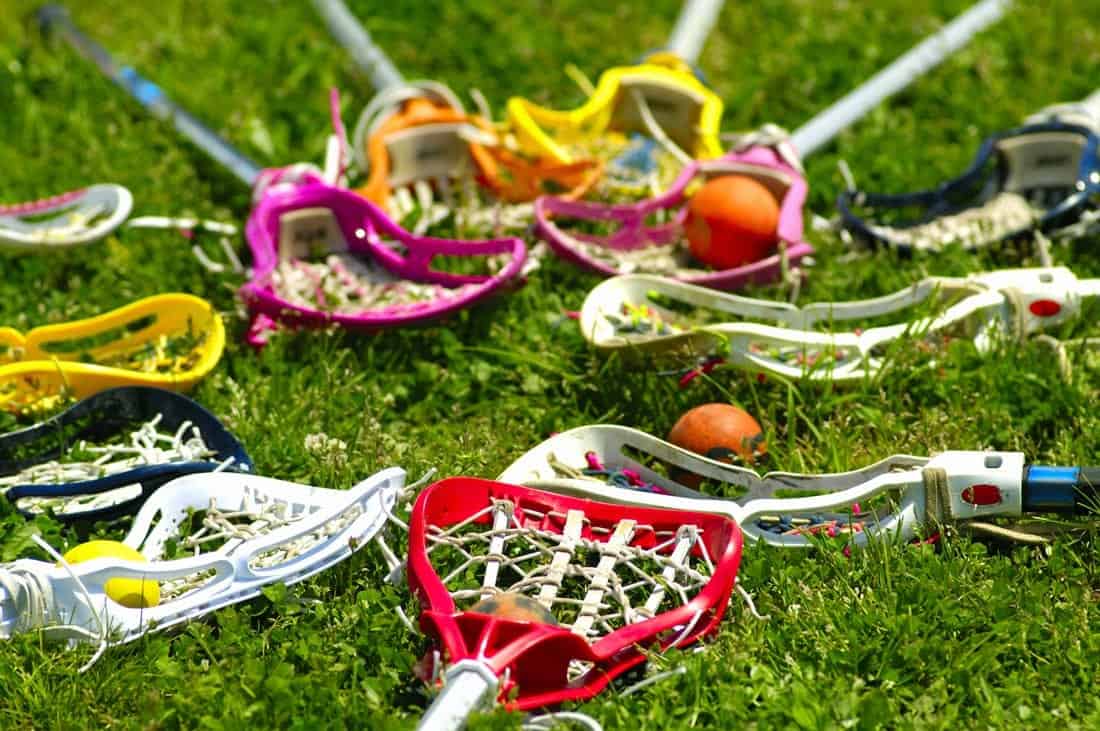 Professor Bartini uses Athlete Assessments' DISC Profiles in the classroom and on the sports field. Athlete Assessments' DISC Profiles were developed uniquely to reflect the challenges of the sporting environment. The initial survey and subsequent reports provide people with the tools to understand themselves and the people around them, whether they are athletes, support staff or the Coach. In the classroom, Bartini uses all three versions of the profiles; AthleteDISC, CoachDISC and Sports ManagerDISC, allowing students to select the version that's most appropriate for their use. She says, "weaving (the Athlete Assessments DISC Profiles) in throughout the semester had a positive impact on the course and helped my students apply what they were learning".
"Doing the DISC assessment and being able to draw on those results throughout the semester was fantastic. I'm looking forward to using it again next semester to see what additional connections I can make. My students also really enjoyed the Skype guest lecture with Bo Hanson. He did a great job making the assessment relatable!"

"I really appreciate your (Athlete Assessments) passion for the work."
In addition to using the DISC Profiles in the classroom, Head Coach Bartini uses Athlete Assessments' DISC Card Game to engage the lacrosse team and get them thinking about communicating with each other in a way that maximizes the unique differences each person brings to the team. The card game is based on the fundamental knowledge behind Athlete Assessments' DISC Profiles.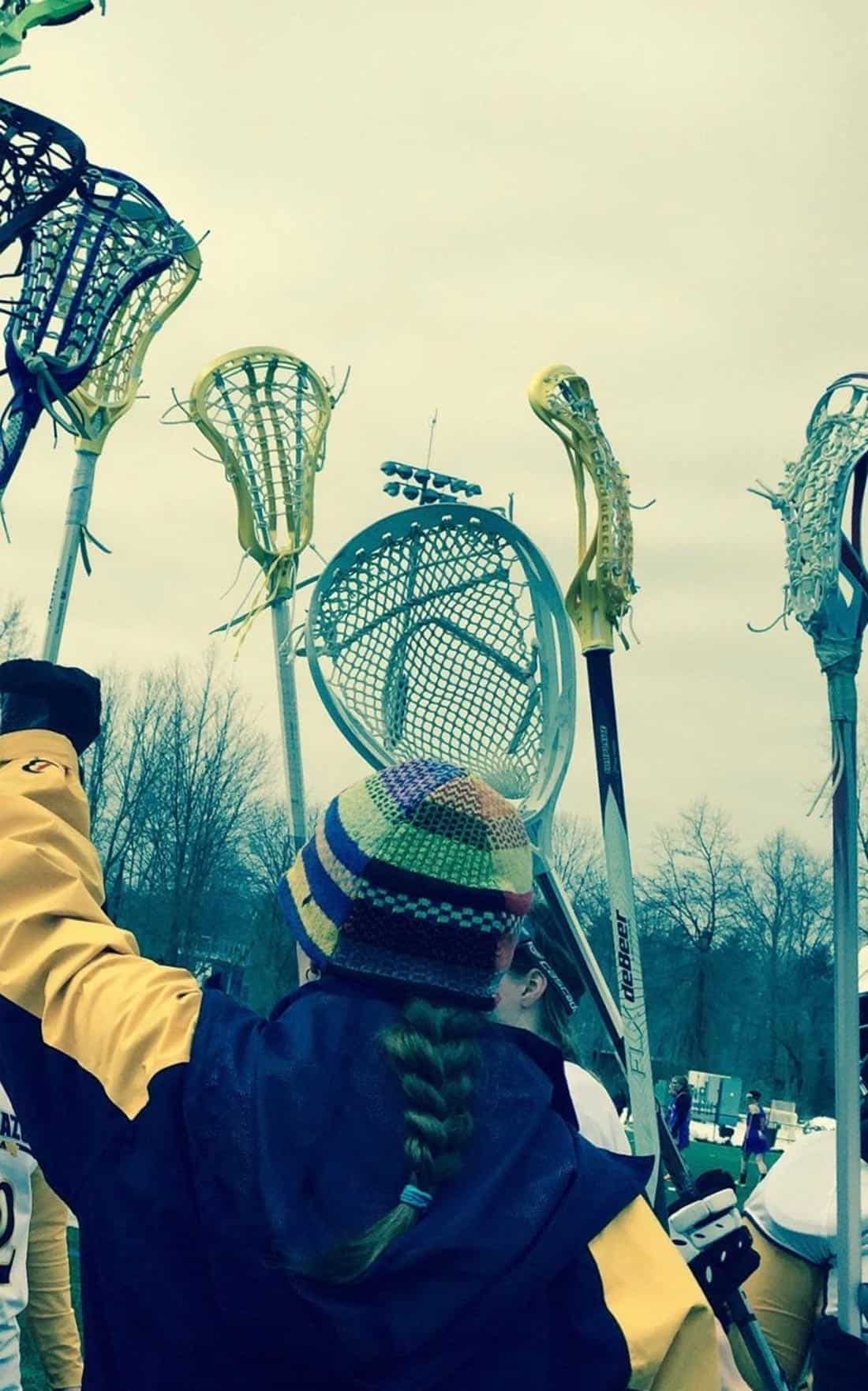 The deep connections between faculty and students are a byproduct of the interconnection and opportunities that a liberal arts education brings. Bartini says one of the things she looks forward to the most it is working with the students in different contexts, she says, "seeing students in the classroom is different than seeing them in the gym or on the playing field. I cherish the opportunity to make deep connections with students in and out of the classroom".
And of her dual role, "It (provides) a great opportunity to talk about both of my passions: psychological research and sport. I've been an athlete and avid sports fan for most of my life. I'm passionate about the positive impact that sport can have on youth and young adult development and this course provides a great forum for sharing that passion with future coaches.
In teaching sport psychology, I'm able to give the students a lot of real-life examples because I am a coach and have experience with a variety of sports and age levels. Students can relate to me in a couple of different contexts and my players know that I truly value their academics. I started my career as a professor, so I value the importance of a college education first and foremost."
Further, she says, "I like being a resource for my players in and out of the classroom. I feel well equipped to help them tackle any academic or athletic struggles they're facing, more so than a lot of coaches. I'm sure that plenty of coaches have good study strategies to share, but I work with students in an academic setting every day. I have almost 20 years of teaching experience to fall back on when my players come to me with any academic concerns".
One of the skills Bartini values is the ability to think critically. She says it's essential for post-graduation success. She says, "my job is not to teach my students or players what to think but how to think. Facts and information are easy to look up but knowing how to evaluate the validity of information and weighing the pros and cons of different perspectives is a skill that takes a lot of practice to develop. I try to convey to my students and players that I don't have all the answers. No one does. What's important is learning how to ask the right questions so you can find answers for yourself".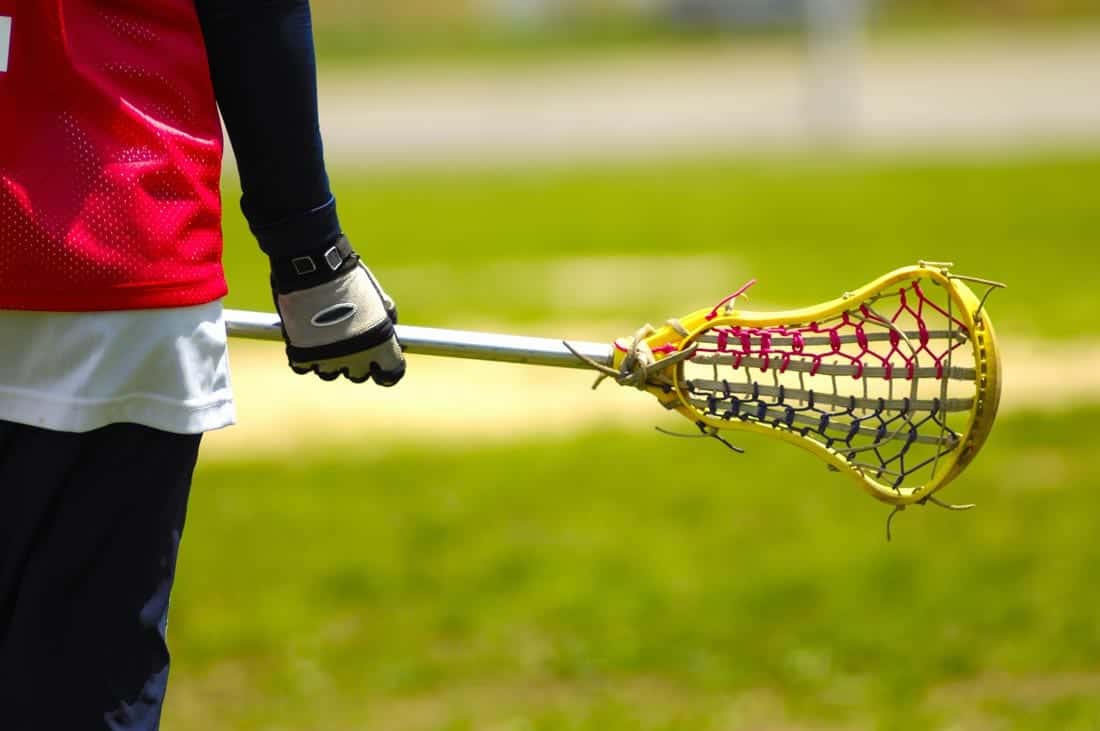 In both her sporting and academic life Maria Bartini is a proponent of independence. She says, she has been so lucky to have a work environment that encourages that part of her. She says, "my colleagues in the Psychology department here at MCLA are supportive and helpful. It's a great department to work in because we are always finding ways to support each other's vision for our personal professional development while keeping in mind our collective vision for the department and college. When I approached my Chair about wanting to coach lacrosse at MCLA, she was fully on board and encouraged me to pursue it. I like having that opportunity to follow my own path, even if it's one that a lot of other people haven't traveled".
This is how it all started for Head Coach Bartini, she fills us in on the back story; she says, "MCLA added a women's lacrosse team 4 years ago and I was feeling at a cross-road in my academic career. I was feeling a little burned out from research, but still enjoyed teaching. I'd coached youth sports for over 10 years and had 4 years of high school lacrosse coaching experience. I thought coaching at the college level would be a fun challenge to tackle. After talking with my family and academic department, I approached the Athletic Director about applying for the coaching position in place of teaching a couple of classes in the spring and the rest is history!"
Bartini's players benefit enormously from the combination of her academic and sporting skills. A very deliberate thinker, she explains that the she's committed to positive coaching. She says, "I'm a strong believer in the power of positive coaching, but it's a hard practice to consistently implement. It can also be a struggle to get buy-in from both my players and colleagues. Punishment gets an immediate response, so it can be tough to convince people that the short-term benefit of punishment ultimately leads to long-term cost. We tend to over-value instant gratification but I'm in it for the long game. I want to instill lifetime intrinsic motivation in my players and I won't do that if they're only playing to avoid punishment from me. They have to play and work out because they want to and they perceive the personal benefits of it. It's not good for anyone in the long run if they're only working because they don't want to run sprints or whatever punishment I come up with".
As a Coach, Bartini's ideas and style may be distinctive but she's not alone, part of the growing movement of women's Coaches, Bartini was in Colorado at last year's NCAA Women's Coaching Academy and is part of the Alliance of Women Coaches. Each year the NCAA hosts three conferences and the Alliance is the peak body for education, knowledge and professional networking amongst women Coaches.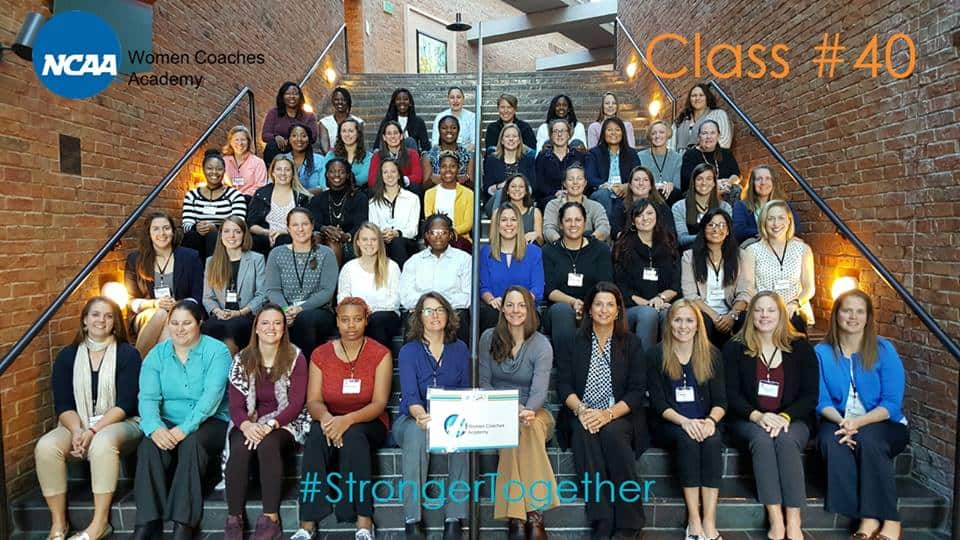 Of this year's convention Bartini says, "the Academy was a fantastic experience. I met some great women who are excellent role models for my coaching career. I re-connected with a few classmates at the IWLCA convention last month and it was great to catch up with them. They've been great resources for all kinds of advice! I also truly value the Alliance's mission to support women in the coaching profession. One of my areas of expertise is gender development, so I'm a diehard feminist. The Alliance's mission is one that is near and dear to my heart and I do my best to teach my students and athletes about the importance of diversity, equity, and inclusion every day."
And it seems the long-term buy in that Bartini is aiming for is happening because when we asked Coach Bartini about her career highlights, she said, "I'm most proud of helping students and athletes reach their potential. I love helping students raise their expectations and then meet them. At MCLA's Commencement, faculty greet graduates of their programs at the end of the stage after they get their diploma. That is probably my annual highlight. I love seeing students right after the magnitude of their accomplishment sinks in. Some of the best hugs I've ever gotten have been from students walking off that stage!"
Coach Bartini plans to keep using this winning formula because her goal for the future is to grow the lacrosse program using the positive Coaching model.
Incidentally, her favorite quote is based on a truism, "you play like you practice, so practice like you play."
Biography for Professor Maria Bartini

Academically she gained a Ph.D. (1999) in Life Span Developmental Psychology and an M.S (1996) from the University of Georgia plus a B.S. from the College of William and Mary, Williamsburg, VA.

Her professional teaching and research experience spans the psychology curriculum including; sport psychology, Developmental Psychology, Adolescent Psychology, Research Design, The Self and Society, The Brain and Behavior and her topic of special interest, Aggression and Violence in Children.

She's also published papers and directed research studies on bullying and victimization in adolescence.

In a Coaching capacity, Bartini was named Head Coach of the MCLA Women's Lacrosse team in 2014 for their first playing season in 2015. That season saw the rookie Coach and her team win their first game, first overtime and first home game.
If you'd like to benefit from the use of any of the products and services mentioned by Maria Bartini, please contact Client Director Liz Masen at Athlete Assessments.
To read more now…
Athlete Assessments' Academic Services
The success of your students reflects the success of your University Academic Program. Whether you teach Sport Management, Sport Coaching, Sport and Health Sciences or sport psychology, provide your students with the skills which differentiate them when they enter the competitive sports industry. This program includes your students using any of the Athlete Assessments DISC Profiles, the 200+ page Student Handbook, a guest lecture via video conference with Bo Hanson and all of the administration provided.
Athlete Assessments DISC Card Game
Capturing the benefits of our DISC Profiling system, we have created an innovative DISC Card Game ideal for anyone in sport to play. People of all ages can enjoy the value that this interactive and fun game brings. The applications are endless, from ice-breaker games to team building activities, small groups or large, following the basic instructions or utilizing the advanced options. It will be your go-to development tool!
Athlete Assessments Team Programs
How well the 'people side' is managed is what differentiates the mediocre and truly great. DISC Profiling will take your teams' performance to the next level, allowing you to get ahead and stay ahead. With our services we do not provide the DISC Profiles and leave you to struggle with the application. Our team packages include DISC Assessments plus importantly, a series of consultations via video conference. Our goal is to use the information of the DISC profiles to the benefit of your program and coaching and make it is useful and practical as possible. For coaches, we use the consultations to distill the information from the Profile reports into coaching strategies that are most effective for the individual athletes and the team overall.