In a crowded gym hall, all eyes in the audience of athletic college students are fixed on the powerfully strong figure in the center of the circle. Ventson Donelson is sharing his personal story of passion, relentless work ethic, and the obstacles that threatened to bring his career to a halt. Ventson's story culminates in his eventual and ongoing triumph over what most would consider insurmountable odds for failure.
What lessons do his audiences learn from Ventson's enthusiasm and relentless pursuit of achieving his goals, and why is it so important to him to share his successes in the face of adversity? These are all questions we asked Ventson during a recent interview.
Ventson, a former professional footballer who was drafted by the New England Patriots (NFL), and played in the Canadian Football League (CFL) for 10 years for the Saskatchewan Roughriders, is currently a Defensive Backs Coach with the University of Regina Rams Football team. Between playing and his 13 years to date coaching career, Ventson has been part of 23 championship teams at a local, provincial, and national level. In addition to his service with University of Regina, Ventson is a dynamic and engaging motivational speaker, life, and true potential coach who empowers his audience to take hold of what's before them, reckon with obstacles to their success, and reach their true potential.
Ventson's early years in Detroit Michigan, began with odd jobs as a kid to help out his family. From those early days, he progressed to play and study as a student-athlete at Michigan State University. Then suddenly, Ventson sustained a severe and life changing head and eye injury which abruptly ended his tremendously successful 10 year playing career. He experienced first-hand just how quickly life changes course, and how it can spiral into depths that you previously had not even considered. Through determination and building on that experience, Ventson now delivers his inspirational program called 'Headgame' designed to educate and empower others living with head injuries, along with their families and the people that support them. Through Headgame he tackles the onset of personality changes, anxiety, depression, addictive behavior, and relationship struggles.
Through 'Headgame' he tackles the onset of personality changes, anxiety, depression, addictive behavior, and relationship struggles. Ventson's speaking engagements and mental health focus reaches out to a wide variety of audiences, as sustained head injuries, like any form of  adversity can literally happen to anyone.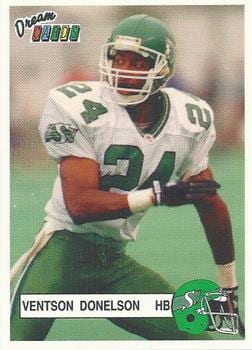 Across all of these engagements, Ventson works and connects with an enormous variety of people. He says, 
"People connect with me because I'm real and raw, I'm sure some can see themselves in me at times with the different topics that I share. I speak with purpose and passion, and with love from the heart. There are some things that cannot be denied, I am lucky to be one of them. I was that average kid growing up in the intercity trying to find his way."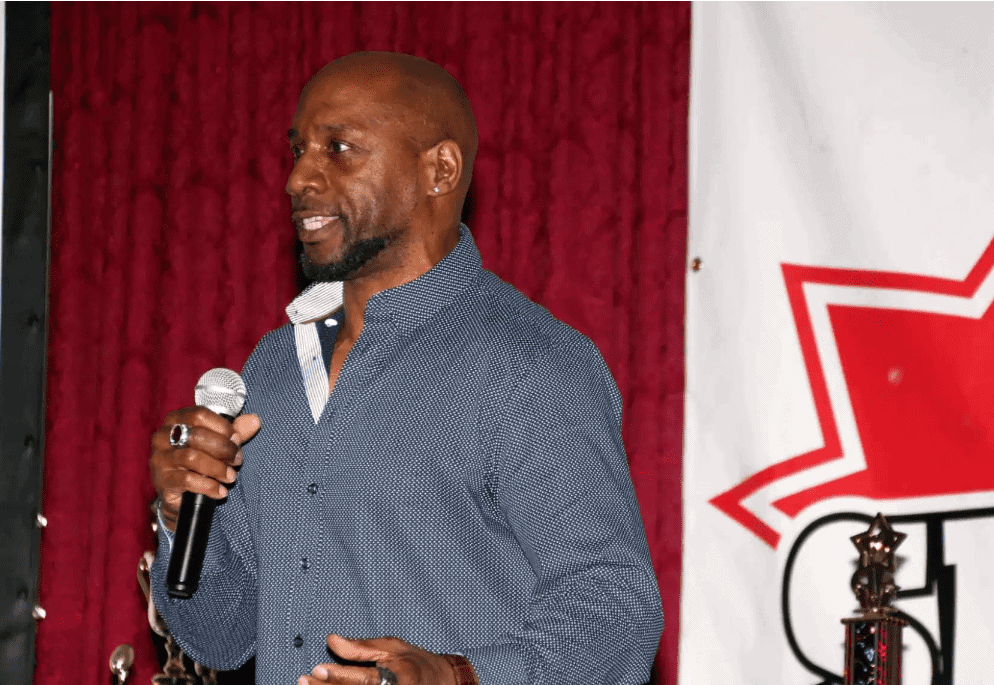 Connecting with people is certainly a skill, but it's something that can be worked on and developed. Athlete Assessments' DISC profiling is an invaluable tool to help in this process. Coaches and consultants certified in its use and application can quickly gather knowledge about their people – what pace they like to go at, how they build relationships and communicate, what motivates them and what their fears are (that's just a basic wrap up of information contained in the 42 page unique report on each individual). The reports are used in detail by our diverse mix of clients, but also by the individuals they work with to further develop their self-awareness.
Certified to use Athlete Assessments' DISC, Ventson says, "I use Athlete Assessments' DISC Profiles because it's a great tool for insight into yourself, as well as into others which makes communicating a lot more efficient. As a coach, having behavioral information about my players helps me to give them what they need, to have success on and off the field. It also creates an environment of trust which allows me to help them reach their true potential. Without the proper relationship we are doomed to top out early in the season, and in that players career. We will not ever meet our true potential without it."
Self-awareness is the key to development, not only for relationships but also individual development, Ventson says,
"Self-awareness plays a huge role in our human behavior and making the proper choices for ourselves. Without this understanding of self, you will never know what you need to do, if you don't have the awareness to even know what you are going through."
Audiences and clients of all ages confide that sharing time with Ventson changes them in a way that nothing else does. He says, "What gets me excited is having a positive impact on others. What I look forward to most is that moment I can connect with the crowd and sustain that feeling throughout the whole presentation. This is for true potential coaching also, helping people shift their mindset to achieve something greater than themselves is one of the biggest gifts I can ever receive as a true potential coach or speaker."
He attributes his success with clients to a couple of key factors, he says, "I can relate to most of my clients, with the level of trust that is built, and achieving desired results." He explains that through their work clients develop a relentless mindset and are exposed to so many new things. Ventson says, "Having worked with top athletes and business leaders, the biggest highlight for me is when I see the change in behavior on a consistent basis and the client is reaching their goals."
He distills the essence of his work when he says,
"What you think about determines how you feel, and how you feel has an effect on how you act and the choice you make. The choices you make, and how you act, determines your destiny."
Accordingly, he explains the way people need to apply their mental skills to every thought that crosses their mind and every aspect of their life. He says,
"I guess the biggest misunderstanding is that mental skills are not needed all the time, for me it's a way of life."
Explaining why he has been so successful in dealing with life's potential roadblocks, Ventson says, "Overcoming adversity must start with mindset, you must be willing to force your will at times of challenges and adversity. If you never learn to force your will, you will never reach your true potential. Sometimes overcoming adversity will be painful, but you must be willing to do what you must to get to the other side no matter what that is or what it looks like." Ventson elaborates, "The #1 issue (facing his clients) is self-doubt or trust – in themselves or others."
Further he says,
"I'm most proud of being able to climb to the top and lose it all and still have the mindset to do it again."
Through his website Ventson gives us this valuable insight; he explains that sport delivers us the opportunity to know what's inside ourselves. And if that's not enough, he would advise anyone starting out in a career in this field to "Have very good active listening skills."
Ventson's favorite quote is by legendary football coach, Vince Lombardi, 
"The difference between a successful person and others is not a lack of strength or lack of knowledge but a lack of will."
Throughout his professional career Ventson is inexhaustible in applying his knowledge and his story to a huge variety of people, and will keep working with audiences and clients now and into the future. Of the future, one of his goal is, "That every sport organization understands that Athlete Assessments' DISC is and can be a competitive edge."
Oh, and the fundamental reason Ventson shares his story – he says, "I tell my story for the purpose of having impact on others in a positive why, I think it's important to share the good and the bad, the wins and the losses in life. Everyone is in different places in their lives, but it's important to reach all that you can."
Where to from here?
Are you a consultant looking to take your clients' performance to the next level? Our consultant clients are based all over the world, so no matter where you're based, here's some more information about our consultant's packages.
As a top consultant, your clients rely on you being the best in your field, knowing the true determinants of success and having access to the tools that will make the most impact when it comes to improving performance. Athlete Assessments' DISC Profiling is the tool you need to help your clients realize their potential.
At Athlete Assessments we're here to provide you with excellence in service and to help you be your best. If there is anything we can do to be of service, don't hesitate to contact us.