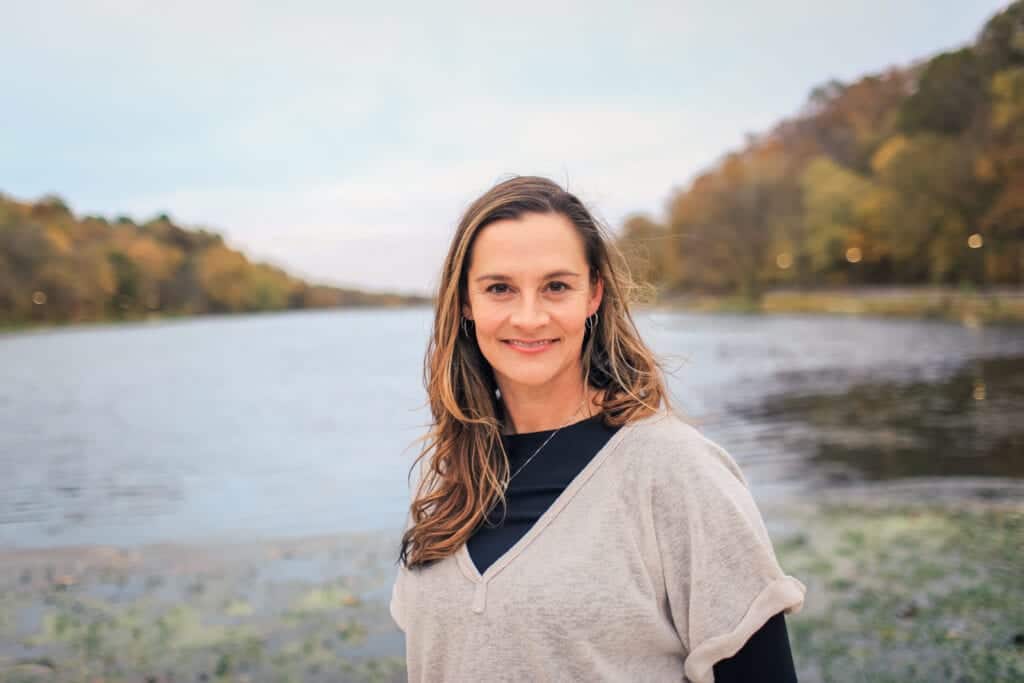 "After many twists and turns in my career, I have found a place where I get to ask questions about sport, addiction, mental health, and trauma. I discovered I get to know the entire person, not just the one that people feel the need to present. When you can understand the intersectionality of these aspects you can provide a haven for progress. This can lead to happiness, improved performance, and podiums!" 
That's how Dr LaTisha Bader, Ph.D., describes her unique blend of skills and experience.
"I am a scientist and journey woman. Sometimes, it's helpful to have a person join with you in moments of life and help you see things objectively that you can't see while you are living it. I find that this is a position of honor and I enjoy the time I get to spend with people. We are all just trying to be the best versions of ourselves. Every now and again, it's so nice to have someone in your corner." 
That's how LaTisha describes the way she works with clients.
The impact of her work is life changing. LaTisha is a Certified Mental Performance Consultant, trained to use and apply Athlete Assessments' DISC Profiling, a Licensed Psychologist, and a Licensed Addiction Counselor. She has an intricate knowledge of the human mind and motivation (check out our Case Study on her application of Athlete Assessments' DISC). In her private practice in Fayetteville, AR, USA, LaTisha works with elite athletes and programs, specializing in team dynamics, creating cohesion, communication, and resolving confrontation. As a mental health professional with 18 years experience, LaTisha is a passionate advocate for mental health services, especially for athletes and women. She is active on the Speakers Bureau of the National Marijuana Initiative, additionally, LaTisha serves as the Chief Clinical Officer for Women's Recovery in Denver, Colorado.
LaTisha's daily schedule looks like the lineup for an endurance event. Her private practice client list includes professional athletes, universities, and national organizations, and amateur athletes. All the while her role as Chief Clinical Officer for Women's Recovery sees her promoting clinical excellence for all clinics associated with Women's Recovery; including supervising Clinical Directors at each site; orienting and educating staff; delivering national presentations to promote the message of Women's Recovery and the current trends of women's treatment.
Given her depth of experience and the breadth of knowledge she brings, LaTisha explains her specialization in sport psychology, 
"It's a way to make good better, or better great! You don't need to wait to have a 'problem' to visit a provider and take a look at your world. We can learn about our communication, patterns of behaviors, cognitive distortions, biases, relationships and challenges to our success."
The information about communication preferences and patterns of behavior is revealed in each individual Athlete Assessments DISC Profile, accordingly LaTisha says, "That's actually why I love using the DISC."
"I began using it as a complement to psychological batteries of patients coming into inpatient treatment. I was assessing physicians, pilots, athletes, lawyers, and countless professionals. We completed a standard battery for intelligence, achievement, personality, even using the Rorschach (because they learned to practice the MMPI – Minnesota Multiphasic Personality Inventory). I felt like I was adding to the 'pathology' that a patient already felt when coming into inpatient treatment."
"I wanted to be able to share some objective, valid results from a psychological measure that described patterns that a person was able to influence. I had been exposed to Athlete Assessments' DISC Profiles at the Association for Applied Sport Psychology and chatted with the team to learn how it could be part of a battery of tests.

After going through the training, I was hooked."
"Focusing on behaviors versus personality, provided unpretentious concepts that could drastically improve their [clients] understanding of self and behaviors. It was like using a scientifically robust Johari window. The data was accurate, thorough and the person could leave the feedback session with the instillation of hope that if they weren't getting the result, they wanted they could just try a few less practiced behaviors."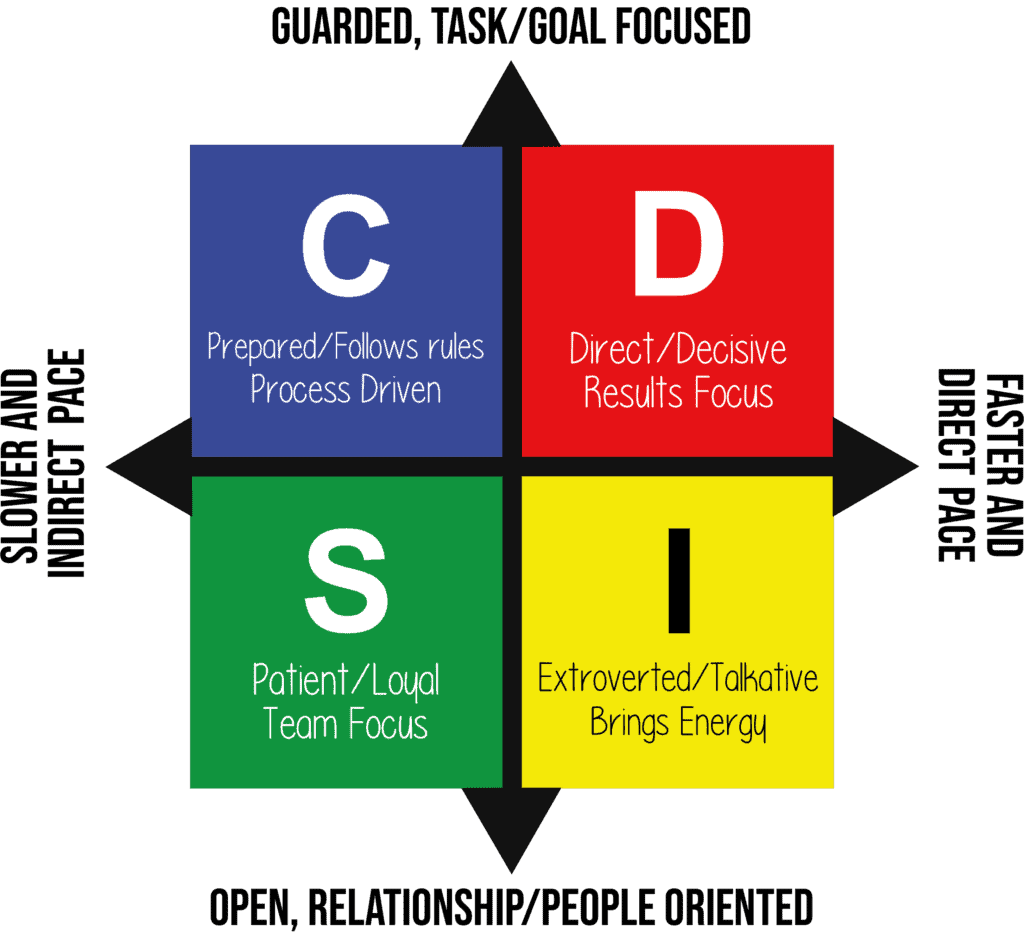 "I felt so compelled I had our entire management team take it and within the month our meetings were already going smoother. When the patients figured out "how to talk to Dr. Bader and how not to talk to Dr. Bader (p. 13 on the profile)" They laughed about how easy it was to get along. Personally, I went from 'intimidating' to 'enthusiastic' just by the simple understanding of my style."
LaTisha's personal style contributes tremendously to her success, while she is frank about her style, saying, "Trust me, as a 'high I' there are times my behaviors can miss the mark. It's so great to know the feedback that might suggest I have talked too long or when I need to make sure to do my homework because the 'high C' has already done theirs. It has increased my effectiveness as a consultant, parent, and partner."
We also thought it was useful to identify the top three factors which contribute to LaTisha's success with clients, (whether she is working one on one, in person or over Telehealth, it's all the same) she nominated;
Finding tangible concepts that help people with self-improvement,
Knowing when and how to intervene, and
Being a 'High Priestess of Hope'.
"Personally, I've found it invaluable when someone in my life embodies hope; everything they say and everything they do is underpinned by a belief in you. Their hope and belief that you will be the best you can be, makes you go away and examine your skills, it makes you apply your capabilities to ensure you are as successful as you can be."
While we were on the subject of success with clients, we asked LaTisha about her favorite client success story, she says, "One of my favorite stories, is knowing the struggle of a young man to get sober from cannabis and stay clean for an entire season. When his team was making it to a championship game because of his stellar play, the ESPN announcer was commenting 'what in heavens has gotten into this guy?!?' I yelled, 'Sobriety!!' It was amazing the difference in his performance by just being substance free."
Those results and that passion guide LaTisha's service on the Speakers Bureau of the National Marijuana Initiative, where she provides educational presentations about the impact of cannabis. 
She says, 
"Early intervention has become a mantra of many aspects of life. After seeing the unneeded suffering or missed opportunity I have become a loud advocate for starting an education and/or treatment journey early. Paralleling it to a health diagnoses, the faster we catch something the more expediently we can heal."
She adds, "In reference to substance, I have found that just by beginning the conversations, providing education about a substance or the process of addiction, many people make choices for health. Sometimes we can get lulled into a belief system that 'it's no big deal to use' or 'it's just a phase' or 'work hard / play hard' but for some this substance use becomes a daily way to cope with the stressors and strains of athletic life. There are unthinkable amounts of pressure to perform and substances, legal and illegal, become a form of coping. If people are not asking about substance or having open, unbiased conversations, they aren't getting the entire picture. I have found that by simply asking, people will share information about how and why they use substances and what it means to them."
LaTisha is no stranger to people going through tough times, so we asked her if she has sayings she draws on or favorite quotes, she replied, "I believe in the power of choice. With choice, we become the master of our fate. Even in tough times I can decide how I show up. I think it sets the stage for sport. When you get into the arena you are going to get a little beat up. It's the small choices that add up."
Her favorite quotes are;
"Discomfort now or resentment later." – Brene Brown
"If you are going through hell, keep going."  – Winston Churchill
And, if like us, want to leverage LaTisha's learning and see how she applies Athlete Assessments DISC take a look at the accompanying Case Study.
LOVE THIS ARTICLE?
DOWNLOAD YOUR FREE, PRINTABLE PDF COPY BY FILLING OUT THE FORM BELOW!