We had a chance to chat to Amy Hogue about life as Head Softball Coach at the University of Utah and about some of her stand out moments along the way. You can also read more about Amy Hogue in our article on Seniors Taking Initiative.
About Amy Hogue:

Current Head Coach of the University of Utah's Softball team, the Utah Utes.

Amy Hogue recently signed a multiyear deal that takes her through the 2019 season.

In 2014, Hogue led the Utes to their first winning record in the PAC-12, going 12-11 and winning six of eight conference series and named the PAC-12 Coach of the Year.
What gets you excited and what do you look forward most about your role as a Coach?
I look forward to the challenge of providing my athletes an experience of a lifetime. I was blessed with that opportunity as an athlete myself here at Utah, and I get excited each year to give that to my team. I love the effort it takes to be a great Coach. I work hard to be great in this job, and I love the work because I love to serve my team.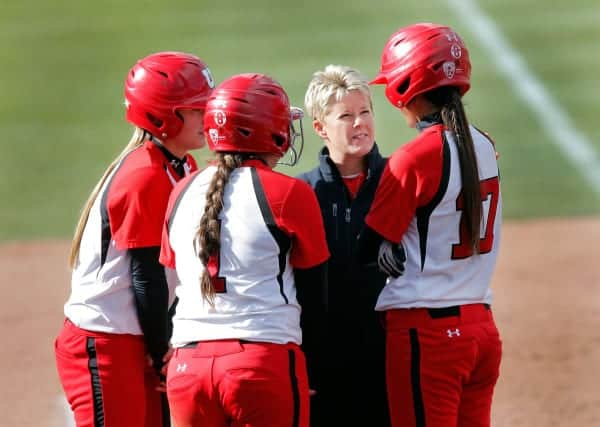 Beyond coaching technical skills, what do you see as your roles as a Coach?
My mission as a Coach goes way beyond helping to develop these women into great athletes. I believe my role is also to assist them in developing great character so they can go and accomplish whatever they set out to do in their life. Character training is a more difficult task in my opinion, but I would also argue that it is more important than merely teaching them the game we play. College athletics gives us a great vehicle to teach them about the need for great compassion, humility, kindness, patience, forgiveness, love, etc, and to do great things with their life beyond the game. I take that role very seriously and I am still working hard to know how to best help them develop these great characteristics.
Who has been your mentor or biggest supporter?
I would have to say my parents have been my biggest supporters and mentors for me. Between both of them they have everything you would need from a mentor – enthusiasm, wisdom, honesty, generosity, trustworthiness, and dependability. I lean on them for everything except coaching the fundamentals of the game. My brother is another mentor for me. He is an ER doctor and is so patient and kind to help guide me through some tough situations. When it comes to softball mentoring, my former coach Jo Evans (head coach at Texas A&M) is on the top of my phone list. She makes coaching seem so easy, so it's a little intimidating at times to reach out to her, but she is so kind and always helps to lead me down the path of success. My questions for her always seem so dumb after she answers them. She makes things seem so simple, which means I must be the one complicating things!!!
What have been the top 3-5 things that have helped you succeed in your coaching role?
1. Diligent and trustworthy assistant coaches'
2. Great role models to emulate
3. Supportive family

What are you most proud of?
100% graduation rate for all players that played their four years for me.

What has been your career highlight so far?
A winning PAC-12 conference record (12-11) and a 2015 NCAA regional appearance for a group of seniors that finished (2-22) as freshmen. They worked their butts off for four years to earn 12 wins in the PAC-12 and that NCAA berth!  What an accomplishment for those seniors.
What was one thing you changed in your program from last season to this past season that made the difference?
We have worked for years to establish a culture at Utah built on great character. Our teams have gotten better and better each and every year because we have been able to recruit better talent, but it is the culture here has drawn the recruits. We have a great culture established after years of work, and because of that, we were able to draw in some great recruits last season. We added two pitchers that led us to new places. That was the final piece we needed to make the jump into the NCAA bracket. I have also hired a phenomenal coaching staff that is so grounded in the things I believe are important in a successful program. They are hardworking and loyal and believe in themselves and their talents. They challenge me and make me to want to get better all the time. They serve our team which in turn allows the team to want to give back to the program. It's a great culture and we will continue to work hard to keep it that way because it takes a lot of time and energy to keep it great!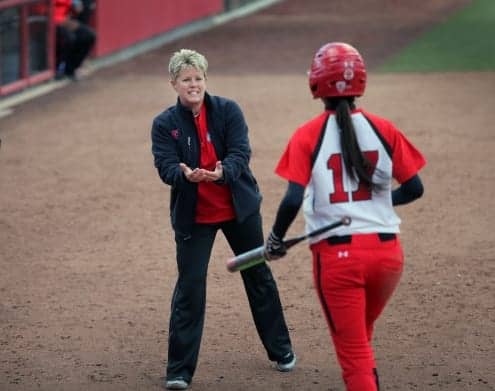 What is an example of a challenge you had to overcome in this past season which in hindsight defined your success?
Unfortunately we had two tragedies last season. We had two players that were faced with tremendous difficulties. One had her brother in a tragic four wheeler accident so she left our team to become his caregiver during his recovery, and one who lost her dad unexpectedly when he died in his sleep during the fall season. We were right in the middle of DISC when all of this happened and we found a way to draw really close together as we learned a lot about each other. We started communicating to each other better and knowing so much more about the player next to us on the softball field. Understanding more about everyone's natural self and communication styles, and their needs when it comes to support, became critical to making it through that difficult time. We got really close and felt more like family than ever before.
What won't you compromise on within your team culture?
Trust. I am super nice and patient and loving until someone proves they aren't trustworthy. We are all going to make mistakes, but lying or cheating doesn't fly around here. I lose my mind when the trust gets broken. I can do just about anything for this group as long as I feel like I can trust them. Without the trust, the way I'd like to do things just won't work. I ask a lot of my team. Probably more than a bunch of other programs. But I don't want to be just another program, I want to be different. I want the people in this program to know they are expected to be different and to stand out when it comes to great character. And for me, it all starts with trust.
How do you recruit new student-athletes to fit this culture?
We try to recruit athletes that have both great talent and great character. Not all athletes have a ton of both when we pick them, but they all have the potential to have a ton of both when they wear that RED. We want them to want that as well. We want our athletes to have both.
With regard to athlete leadership, what importance do you place on it and how do you help your captains and future leaders develop?
We ask your team to vote for their own captains. After that's done I have meetings with the leaders to help guide them in leading their team. I give them responsibilities throughout the year allowing them to run meetings with and without the coaching staff to help get the team ready for the upcoming season. The meetings that I have with the captains are often times led by the captains, as they update me on how the team is doing. I always try to find out what we as a coaching staff can do for them moving forward. We also have our team run a coaches clinic so they can have the opportunity to speak in front of a large group prior to the season starting. This gives them a chance to get used to the spotlight a little bit.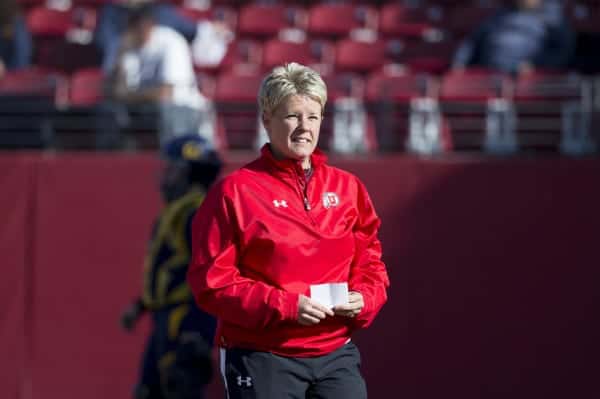 What advice would you give someone starting out in their Coaching career?
I would advise them to spend a lot of time creating the culture they want in their program. That starts at the top. Ask yourself, what do you and your coaching staff represent and what type of players do you want to represent your program? I would also advise them to be patient. Winning games shouldn't be their number one priority and I think as Coaches we forget that sometimes. Create a culture you are proud of and then find a way to compete to win games. Keeping those things in order are so difficult but I believe it's worth it.
How do you deal with the more challenging times?
I tend to be one of those people who welcomes the challenges. I don't often times get to share my faith with my team, but I am sure that they can see the strength that I have through the challenging times.
How and why did you get into Coaching?
I received my Master's degree in social work and then became a certified social worker. I was licensed to work in a school and after I got my degree I started to look for a job at a high school. Then a Coaching position opened up at my alma mater. My former Coach recommended me for the job and the rest is history. I knew I loved the game but wasn't sure if I would be great at Coaching, so I set myself up for opportunities to have a career in something else. Being a professional Coach ended up working out for me and I can't see myself doing anything else – besides being a wife and a mom of course!
Can you share an 'ah-ha' moment in your career?
It's very hard to win games at the Division I level. As a player we won a lot of games but I wasn't really aware of the energy it took to Coach a winning team. I'm very appreciative to my Coaches and am understanding more and more what they did for me when I was a player.
I would say that my ah-ha moment came one day when I decided to just take the day off and not put my heart into it for a game. I was tired. We had little or no chance to win that game we were going into. I wanted to see if I cared a little less and tried a little less and believed a little less if it would hurt a little less when we lost. It did the complete opposite for me. I was broken. I had quit on my team. I had never done that as a Coach and promised to never do it again. I'm a very optimistic person and to be that way you risk being let down a lot. But it's worth the risk every single time. I knew moving into the PAC-12 conference that we were in for a rough go, but I underestimated how difficult it was going to be on my heart. We went to 2-22 in our first conference season but the worst part of it was I gave up in one of the games that season. I promised my team that I would never ever lead them onto the field without a plan for how we could win the game.
Do you have a favourite quote or saying that you draw on?
Psalms 118:24 "This is the day The Lord has made: we will rejoice and be glad in it."
What are you aiming for in the future?
Have fun and get better. It seems pretty simple but that's what I want to do in the future. If we can continue to have fun and get better as a team then we've accomplished a lot.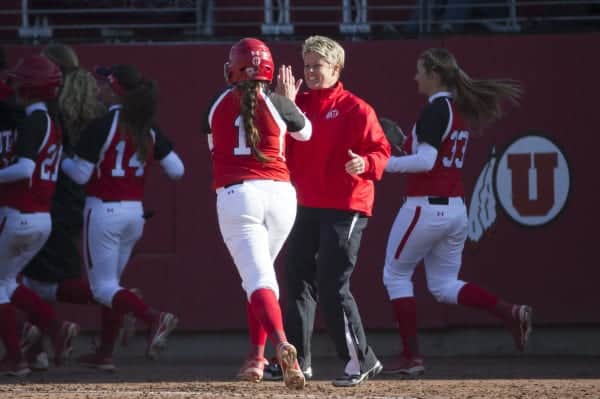 How has working with Athlete Assessments contributed to your program?
Athlete assessments has been fantastic! They've made my job a lot easier. I think it's very important to know your athletes in order to be able to coach them well. Athlete Assessments has given me the tools to know my athletes at a deeper level relatively quickly. All coaches want to know more about their athletes but it takes a lot of time to do that. The DISC assessment gives you a lot of information right away and you can use it as a starting point to kick off some great conversations and some great advancements for your team right away.
Bo taught my team the difference between confidence and belief. Last year we ran with that concept and the captains came up with "Believe U" (the U stands for you and for Utah) as a theme that season. They worked very hard to distinguish between confidence and belief and became big-time believers in themselves. He explained that confidence is a lot less stable because it comes and goes depending on how you are playing. Belief is more stable. You earned the right to believe in yourself and we talked a lot about that in the spring. We advanced to the NCAA bracket for the first time since I've become the Head Coach and I think this was a critical element in that advancement. I believed they could do it but their belief wasn't as stable and they worked hard with Bo to get it where it needed to be.
Read more about Amy Hogue in our article on Seniors Taking Initiative.
At Athlete Assessments, we're here to provide you with excellence in service and to help you be your best. If there is anything we can assist you with, please Contact Us.