The 2015 CRCA Collegiate Coaches Conference at the USRowing Annual Convention will be happening in Philadelphia this December. If you are attending, make sure you don't miss Sara Lopez's session on 'Developing Student Leaders: Beyond the Team Captain'.
The Details:

Where: Philadelphia, PA

When: Friday December 4th, 1:00-2:30p.m.

Presenter: Sara Lopez

Topic: Developing Student Leaders: Beyond the Team Captain

Come prepared to jump into a case study as we examine the challenges and opportunities of developing student-athlete leaders on our teams. This session will focus on understanding leadership styles, identifying the variety of leadership roles on your team, and exploring strategies to develop student leaders that enrich your team's success on and off the water.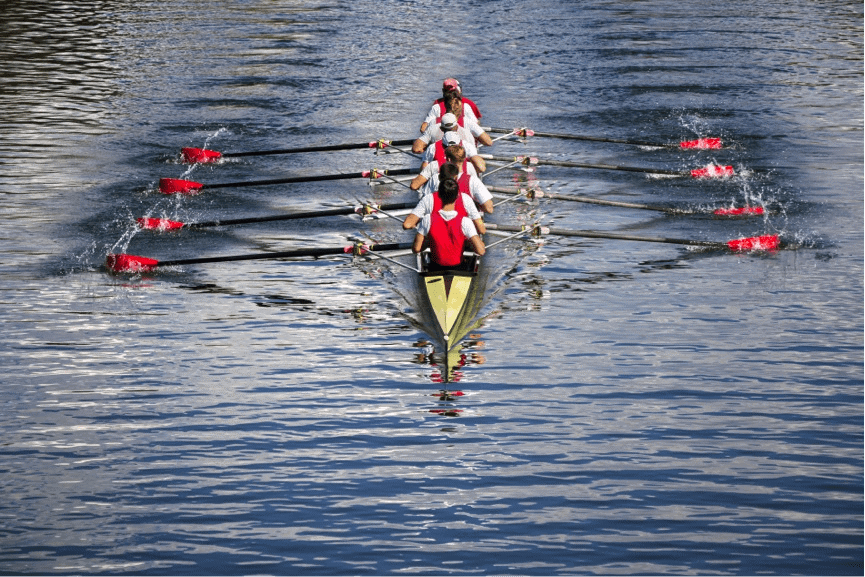 More about Sara Lopez

Sara Lopez serves as Director for the Center for Leadership in Athletics at the University of Washington. She also directs and teaches in the Intercollegiate Athletic Leadership (IAL) M.Ed. graduate program preparing college administrators and coaches. Sara has an extensive background in sports administration and education. She completed her Ph.D. at the University of Washington in 2012 with a research focus on the professional preparation of intercollegiate athletics coaches. Sara worked previously for USRowing, spent two years in Atlanta as the Assistant Rowing Competition Manager for the 1996 Olympic Games, and then returned to Seattle as a Region Director with Washington Special Olympics. After rowing as a student-athlete at Pacific Lutheran University, she entered coaching and has continued for over 25 years with various junior, collegiate and masters programs. Currently, she coaches Conibear Rowing Club, a competitive masters women's team in Seattle.
The University of Washington's Center for Leadership in Athletics have been using the Sports ManagerDISC Profile in their Master's Program for the past five years. You can read about how they use Sports ManagerDISC to deliver best practice skill development here: The Team Works! Secrets to Successful Group Projects.