Consistent high standards, day in, day out
When it comes to sustained success, Tim Walton is clearly a man with a firm grasp on what it takes to win. Consistently exceeding high expectations, he has led his Florida Gators softball team to unprecedented wins, progressing to or passed NCAA Regionals every year since the beginning of his tenure and culminating in the National Championship in 2014.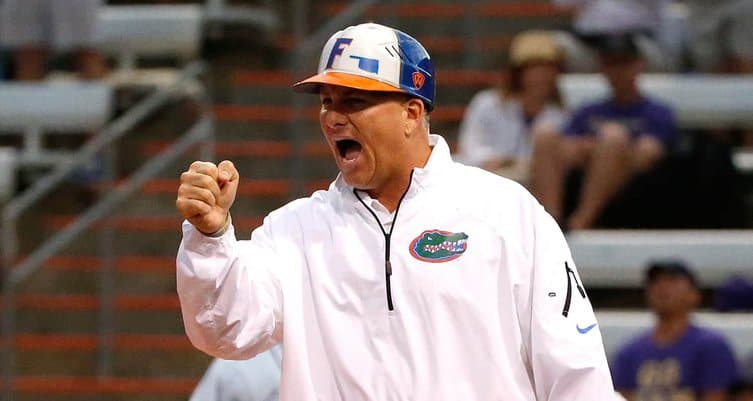 The Gators finished this winning season by going 10-1 in NCAA Tournament play, dominating their opponents along the way by a whopping 81-10 margin. Most notable of the 2014 team was their incredible work ethic, professionalism and unruffled execution of play. They also had an incredible dedication to each other, team chemistry and strong connection on and off the field (with a sense of fun too).
Coach Walton boasts a stunning amount of accolades in his career. As a student-athlete, he played in two College World Series and won a National Championship. As an assistant he coached three Women's College World Series teams and won one National Championship. As head coach, he has led his team to six WCWS appearances, won one National Championship, had two years in the professional league and won a NPF Championship.
How he has been able to achieve this significant bounty of trophies is articulated in his favorite inspirational quote from Vince Lombardi:
 "Winning is not a sometime thing; it's an all-the-time thing. You don't win once in a while, you don't do things right once in a while, you do them right all the time. Winning is habit. Unfortunately, so is losing."
Beyond just looking to develop players' technical skills, Tim seeks to create a competitive but healthy environment delivering his athletes a great college experience. He shares that he is most proud of running a first-class program that does things right every single day.
"What gets me excited about coaching is practice. I love to practice. The thing I look forward to the most as a coach is watching a person develop from their first day as a player to their last day as a player. This includes graduation and the development of my players into individuals who are more mature, more confident and ready to be successful in the real world."
When asked what advice he would give for someone starting out in his or her career as a coach he says, "Coaching is not just a job, but a lifestyle. You need to love what you do as the time and dedication demands it."
Recruiting phenomenal mentors is another important ingredient to a long and successful coaching career. Tim names Bill Mosiello, Associate Head Baseball Coach at TCU, who is renowned for his exceptional teaching ability, player management and endless energy, as being an influential figure throughout his career.
 "The understanding of who I was helped me better coach who they were."
Since the beginning of the 2014 season, the Gators have engaged Athlete Assessments for DISC Profiling of all their staff and players. Tim says, "The most valuable thing that I gained from Athlete Assessments was that the understanding of who I was helped me better coach who they were".
At Athlete Assessments, we're here to provide you with excellence in service and to help you be your best. If there is anything we can assist you with, please Contact Us.