Athletes who have the ability to create truly great performances on the field or in a race have one very important skill in common. They are excellent decision makers – instead of letting things happen, they take control and make things happen. This article explains:
The Athlete Decision Making Process
How to Improve Athlete Decision Making
How Your Coaching Style Affects Decision Making
AthleteDISC & Decision Making
The Athlete Decision Making Process​
Decision making is closely linked to problem solving. Some athletes will find that making the right decisions at the right time is a well-developed skill for them, whilst others find this process more challenging. Effective decision makers can still focus more on improving the quality of their decisions. Other athletes, that are less effective decision-makers, are often able to make quality assessments, but need to be more decisive in acting upon the assessments made or need to be able to enact this skill in more pressured situations of a game or competition. (How your Athlete's AthleteDISC profile will inform their decision making is discussed further on in this article).
When you make any decision, it is a process of six key steps. In sport, the athlete decision making process often occurs within milliseconds, but if we were to slow down the process, we could identify the steps as: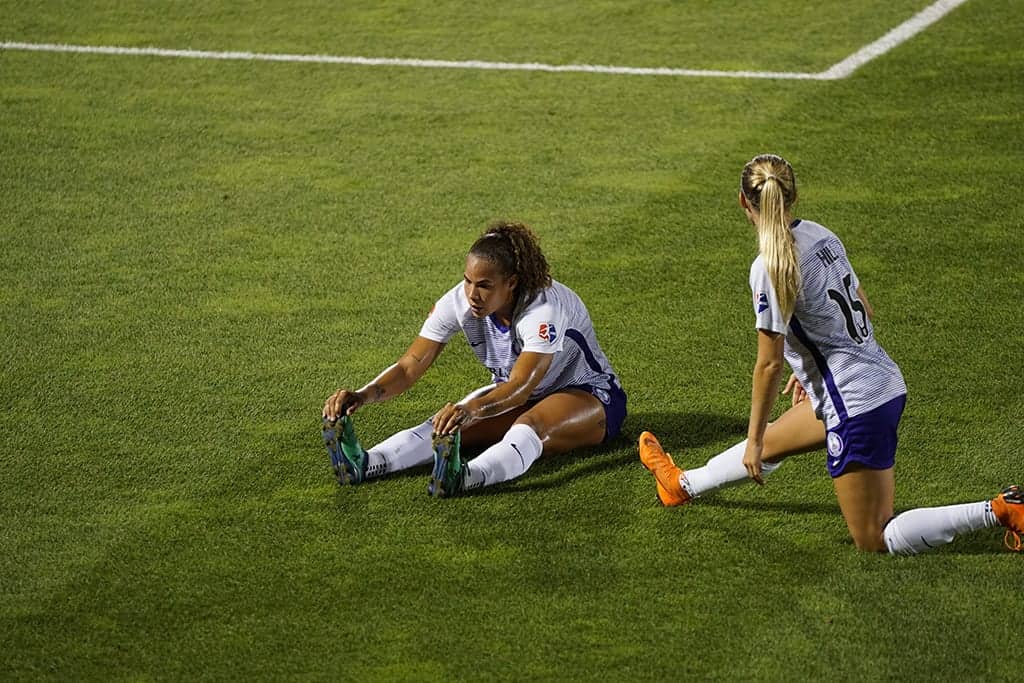 Seeing there is a problem needing to be solved: Athlete decision making begins when the athlete recognizes there is a problem with the status quo. Therefore something must be changed if there is to be any improvement or if an opportunity is to be recognized.
Analyzing the problem: When the athlete has identified the problem, they need to specifically define what is causing it.
Knowing the outcome to achieve: This is where the athlete knows what it is they want to happen.
Exploring the options: Athletes identify what options they have available to them which will create the outcome they are looking for. In a game as opposed to training, there is often not sufficient time to explore all options. What is important is the athlete does not simply revert to autopilot-like behavior and make poor decisions because they have not cognitively processed the information available to them.
Choosing the best option: At this time, the athlete pursues their most favored option. This is the choice point in the decision making process. The choice point is the focus behind effective decisions. Choice points could be a reference to the teams values and behaviors or could be referenced to effective practice sessions. Whatever the basis for the choice point is, it completely influences the decision made. The essence of decision making is the elimination of competing options.
Taking action and responsibility: At this point, the athlete pursues their choice of option. What is critical here is they pay attention to the result the chosen action creates.
How many times have you seen an athlete make the wrong choice only to repeat this at a later point in the game resulting in the very same unfavorable outcome? By understanding the reason a decision was made and taking responsibility, future decisions often improve. The ability to make good decisions rapidly (and instinctively) is a skill. Like all skills, decision making takes time to develop. This leads us to our next topic in becoming a better decision maker: Practice.
Improve Athlete Decision Making: Practice Makes Perfect​
Obviously the key to developing any critical skill like decision making is to practice. So where should an athlete practice their decision making? The answer is in training. Excellent decision making is the result of years of practicing in the training environment. The training environment should actually encourage athletes to weigh their options, make decisions, and make mistakes. However the key element for this environment is that athletes need to be consciously debriefed when they do make mistakes so they can make sure they don't occur in the future. The feedback should be delivered in a way that ensures that your athlete's performance improves.
How Your Coaching Style Affects Athlete Decision Making​
The training environment is always created by the Coach. The biggest impact on whether athletes end up taking responsibility for their performance relies on how the athlete is coached. Coaches are advised to incorporate a Steady style of coaching. This way they can use questioning techniques to draw out their athlete's thinking.
Overall, coaches who use an Athlete Centered approach have a better chance of developing athletes who have self-awareness and have the abilities to make great choices in both training and competition.
An Athlete's AthleteDISC and Decision Making​
Another interesting and determining factor in athlete decision making is their behavioral profile type. Within the context of the AthleteDISC, certain behavioral profiles take more decisive action than other types. You can read more about this here.
Whether it is improving an athlete's decision making, their leadership skills, how they contribute to the team or their communication skills, it all comes back to the strong foundation of self-awareness. The fastest most effective way to develop self-awareness is using the AthleteDISC Profile.
Ultimately all improvement in the decision making domain and all others, rests with increasing self-awareness. When self-awareness is combined with the Coach using Athlete Centered Coaching, focusing on the Steady style and effective questioning, then there is a genuine likelihood that athletes will learn to be excellent decision makers in both training and competition. A critical role of coaches therefore, is to improve athletes' self-awareness and we obviously recommend Athlete Profiling for this massive first step in this direction.
If you found this article valuable you may also enjoy our article on 'Understanding the four Coaching Styles'. At Athlete Assessments, we're here to provide you with excellence in service and here to help you be your best. If there is anything we can assist you with, please contact us.