It's a big deal to turn a team around as a first year Head Coach. It's an even bigger deal to do this and get your team to the National Championships. And when it's the first time that team has reached the NCAA Nationals since 1998, well you don't get much better than that.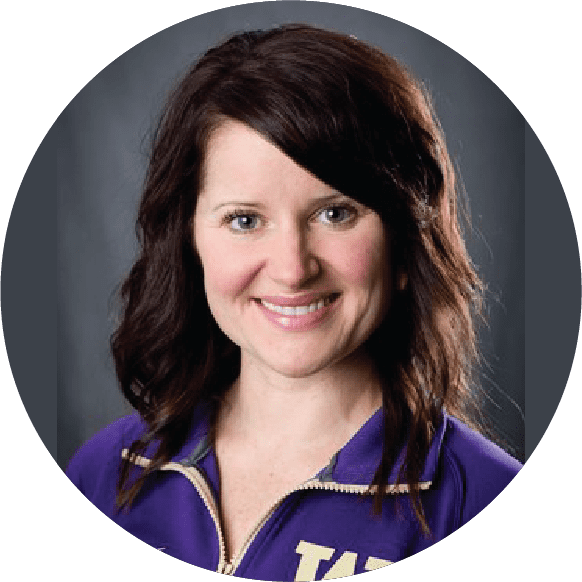 This is exactly what Washington Gymnastics Head Coach Elise Ray achieved.
She coached her team, the GymDawgs, to an eighth-place overall finish at the NCAA Championships, the program's second highest finish ever. She was also named Pac-12 Gymnastics Coach of the Year in 2017, to top off an incredible season.
Athlete Assessments' Bo Hanson said Elise was a great example of a Coach who had a vision and was able to create a plan to execute that vision.
"Most of all though, Elise persevered with her plan and the key components and expectations within it. I see a lot of Coaches lose interest in things they once placed great importance on. This ends up confusing the athletes and is also a sign of not being "ATHLETE TOUGH™" as a Coach," he said.
"More than ever today, athletes need to see their Coach totally invested and energized. Elise is a Coach who role models so effectively the necessary high-performance behaviors required to break through barriers and this is a sign of true leadership which is so inspiring for her athletes to follow. And the reason why she was so successful this season."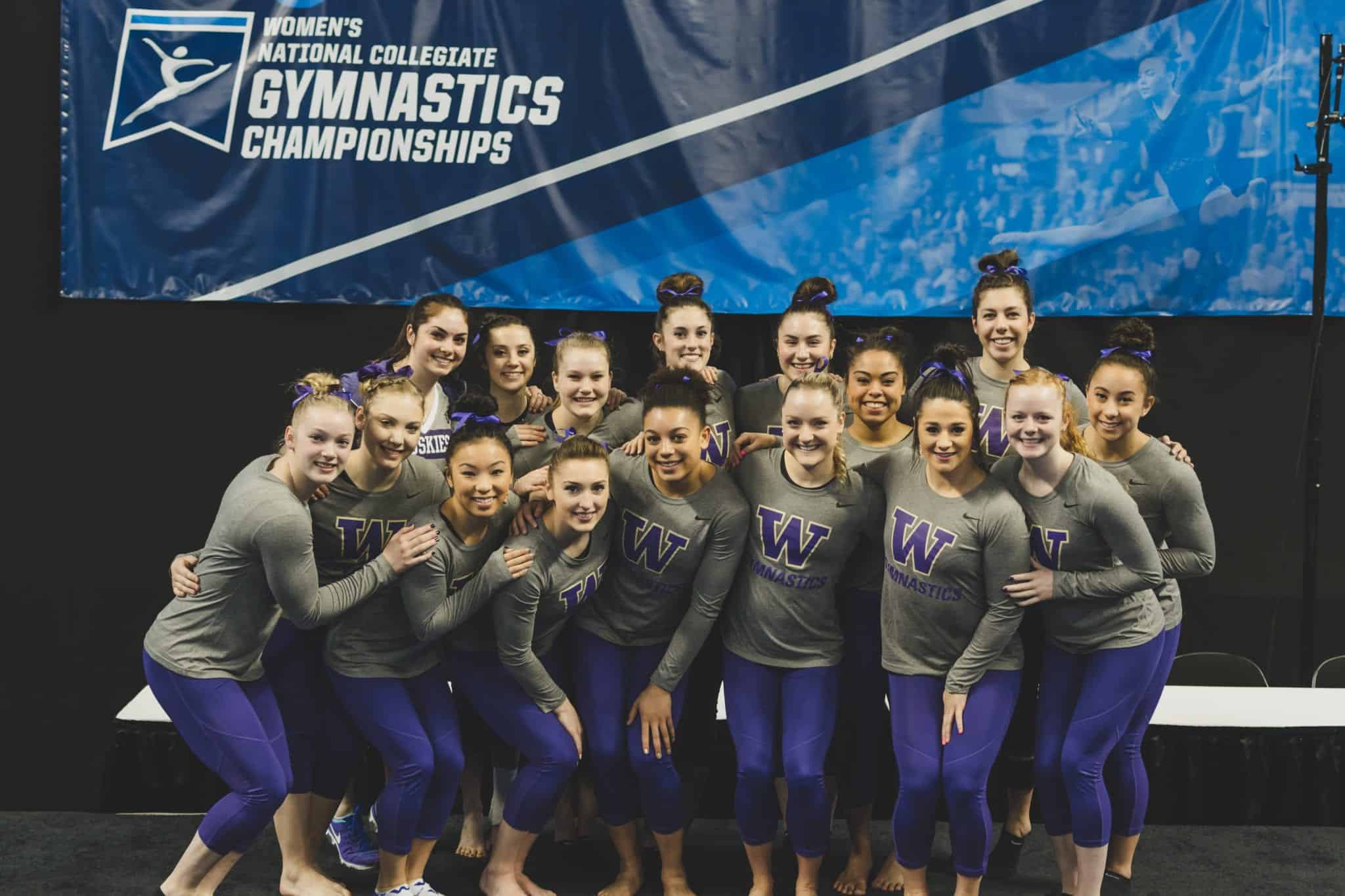 In this Q&A, Elise shares her insights into how she achieved her incredible first year result through developing her team culture, promoting leadership and ultimately developing toughness in her athletes.
How did you get into Coaching?
I never planned to be a Coach! One of the assistant Coaches I had as a gymnast at Michigan, was the Head Coach at Washington and she called me (completely out of the blue) to ask if I'd be interested in interviewing for an opening she had. I took it as a sign and moved across the country to Seattle. I never would have guessed I'd be where I am today. Life is so beautiful that way.
What gets you excited about your role?
The best part of my job is the daily interaction and relationships I have with the student-athletes. Because I was a student-athlete, I know exactly what they're going through and often I find myself mentoring just as much as I'm coaching. To see the growth in the young women from freshman year to senior year is incredible and very fulfilling. I see my role as a Coach as more than just teaching the technical skills, I see it as being a mentor for my team. I learned a lot about myself in my four years as a student-athlete because I was in a supportive and nurturing environment. That's what I strive to create for my athletes. They're going through a lot of what I went through, so I try to support them and show them they are cared for as they mature and learn about themselves.
What are the top 3 things that have helped you succeed in your coaching role?
Surrounding myself with an excellent staff; compiled of people who are passionate and hard working. Finding the balance between pushing my athletes and nurturing them. Not being afraid to try to new things and think outside of the box.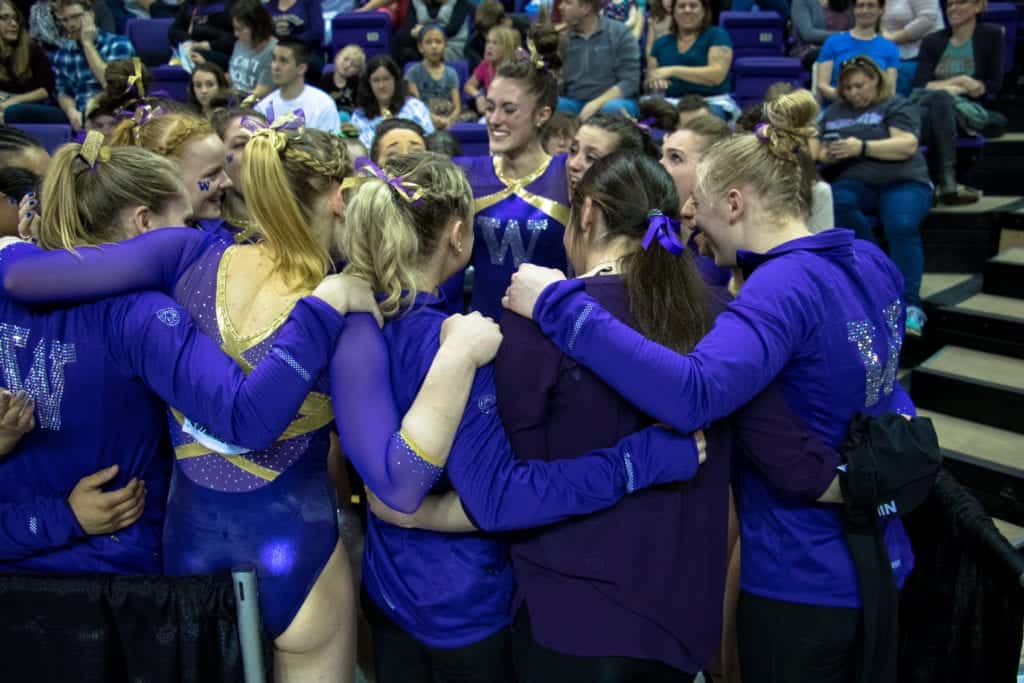 What you are most proud of? What has been your career highlight so far?
This year was an unbelievable year, we broke many records and did things that haven't been done in decades. But what I'm most proud of is the fact that everyone gave everything they had. Everyone was bought in and everyone committed. And as Coaches, we pulled out every little ounce of belief and talent these girls were capable of. That is incredibly fulfilling! We had an incredible synergy and it was the catalyst to many great things.
How would you describe the culture of your team?
Our team is incredibly caring and inclusive. They genuinely love and care about everyone, however different they may be. This love for one another is really our foundation and it makes them train and compete for one another instead of themselves. They worked harder than they ever have because they were doing it together and for each other.
How do you build and maintain this culture?
I've been thinking about this a lot!! We had incredible senior leaders this year and I credit them for the culture. Our future teams know the expected culture, now they have to be the ones to lead it. There's a big difference in knowing and doing. We will communicate consistently about our core values and culture, and keep our standards high to the level of character we expect on our team.
What won't you compromise on within your team culture?
I would never choose gymnastics talent over character!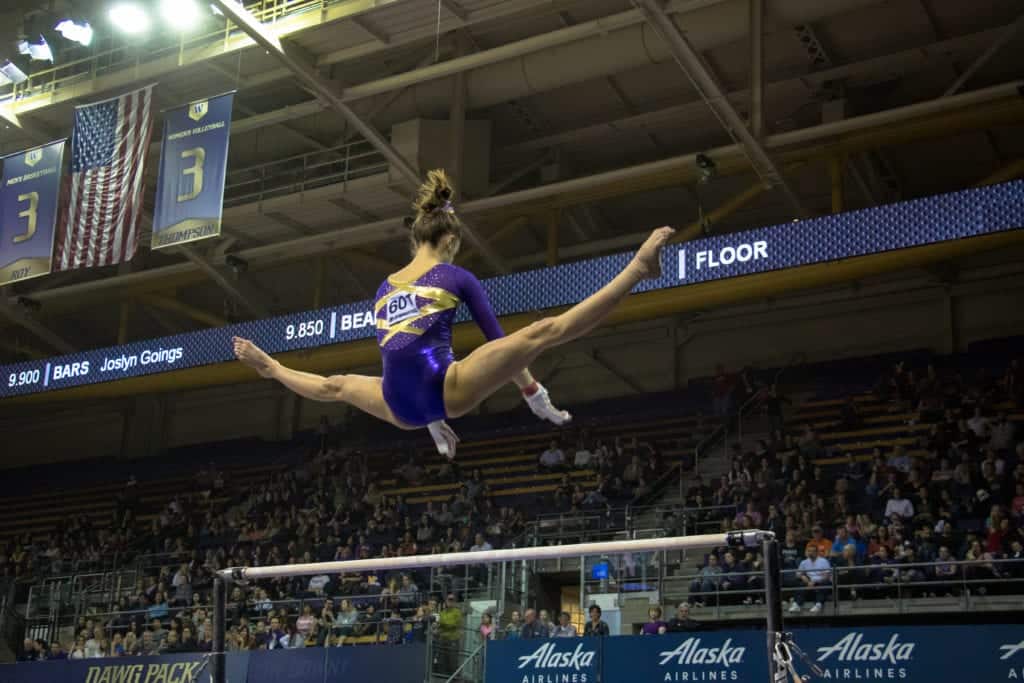 With regard to athlete leadership, what importance do you place on it and how do you help your captains and future leaders develop?
Athlete leadership is HUGE! Without it, the team won't operate well at all. When I trust the leadership, I give a lot of responsibility to them, they have a lot of say and I make that known. Our athletes want to be involved and want to feel as though they have ownership, so they're motivated to do the right thing. I try to challenge everyone on the team with some sort of responsibility. It's important everyone feels they have a role, so I try to provide that for everyone in some capacity. I try to challenge and gently push them out of their comfort zone.
Can you share an 'ah-ha' moment in your career?
I was coached by one of the best Coaches in the world, Kelli Hill. She is phenomenal. Kelli's philosophy is: it's her way or no way at all. I trusted her completely, so I just did what I was told. This generation of athletes is SO DIFFERENT. It took me over 4 years to figure out that with this generation, you must explain and have conversations and invest in them in order to yield better results. They need much more than to just be told what to do. Because I was never this kind of athlete, it took me a while to adjust to this style because I didn't understand it. My ah-ha moment was that I didn't need to understand it, I just needed to do it. I am a much different Coach than I was when I started.
What are you aiming for in the future?
It will be tough to top this season! But we will certainly try. I want to prove to everyone that we weren't just a Cinderella team, that we indeed are in the top 10 to stay. Of course, I will always be chasing becoming Pac-12 Champion and NCAA Champions.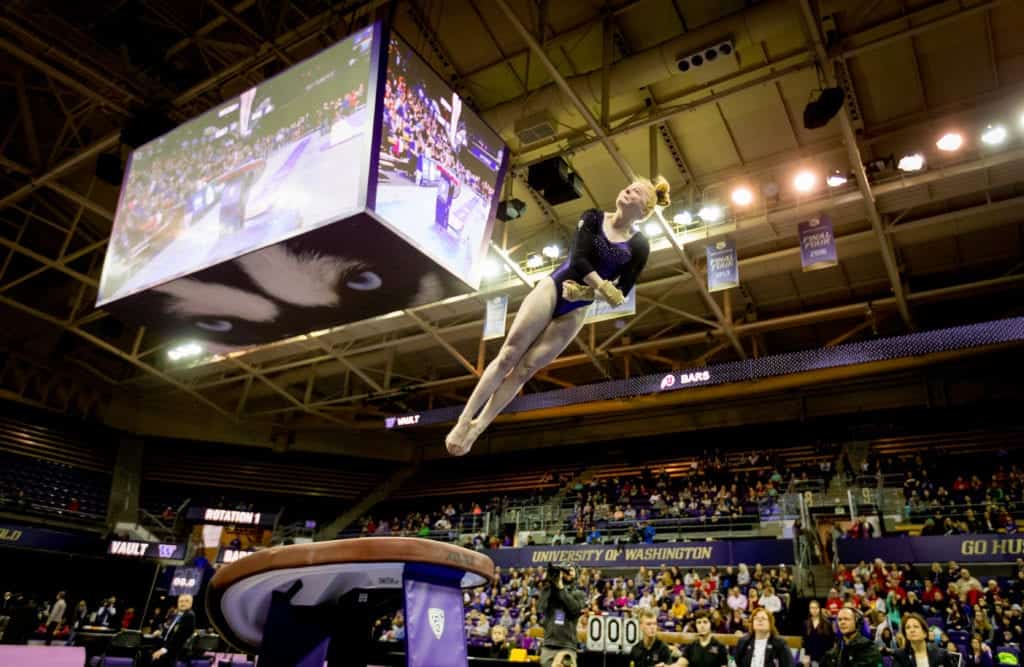 What advice would you give someone starting out in their Coaching career?
Surround yourself with good people, you can't do this job alone!
MAKE the time (and I say MAKE, because you won't HAVE the time) to nurture relationships with your athletes and your staff. They'll give you more of themselves when you give them more of yourself.
Have a plan and vision (well thought out!) and stick to it…keep it visibly near you all season because you'll certainly forget it if it's not there reminding you what you promised to do from the beginning.
How has working with Athlete Assessments contributed to your program?
Athlete Assessments made us a tougher team and that toughness is one reason why we were so great this year. This year's team was the toughest team I've ever worked with and I credit that to the consistent work we did with ATHLETE TOUGH™ all season. They learned how to reset when things didn't go as planned, they learned that taking full advantage of an uncomfortable situation makes them better, and they learned that they can endure much more work than they thought they could. The season was full of "tough" situations and they handled them all because of the tools they had from ATHLETE TOUGH™.
About Elise Ray

As an acclaimed gymnast herself, Elise was an Olympic bronze medalist for team USA at the 2000 Sydney Olympics and also competed at the 1999 World Championships in Tianjin, China. In 2000, she won both the U.S. National Championships and the Olympic Trials. She was the only American to qualify for an event final in the Olympics. After the Olympics, Ray competed under Bowers at the University of Michigan, majoring in English. She led her team to the NCAA Super Six finals and was a three-time NCAA National Champion on the bars (2004), the beam (2002) and tied for the all-around title in 2001.

Elise graduated from Michigan with the most All-American honors in program history with 14 and was inducted into Michigan's Hall of Fame in October of 2015. After graduating, she performed in Las Vegas for Cirque de Soleil's O and LOVE. Occasionally she would work as a color commentator for the Big 10 Network during broadcasts of women's gymnastics meets. On Aug. 19, 2012, Ray was inducted into the USA Gymnastics Hall of Fame.

Elise was named the head coach of the GymDawgs program, Washington Director of Athletics Jennifer Cohen announced prior to the 2016-17 season. Elise took over the role held by Joanne Bowers for the last 10 years after Bowers stepped down to be closer to family and has been influential in the growth of the UW Gymnastics program, both on and off the mat. While on staff, the Dawgs advanced to the NCAA Regional meet every year and sent three individuals to the NCAA Championships.
---
Where to from here?
Elise spoke about Leadership in her Q&A and how it helped her form her team culture. Many of our clients benefit from our Leadership Program which you can find out about here.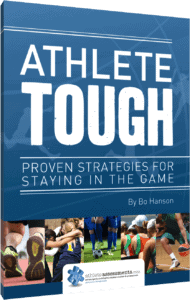 She also talks about building toughness. Something we believe is paramount in achieving success. If you want to know more about how to help your athletes learn how to take control of the mental side of sports, you should check out our newest program – ATHLETE TOUGH. Our Handbook & Video Series has been produced by 4 x Olympian and 3 x Olympic Medalist Bo Hanson to answer the call of Coaches wanting to know how they can build mental toughness in their athletes.We have dedicated an entire program to uncovering the strategies that create and build toughness. For your copy, and 15 chapters full of proven strategies to help your athletes become, and stay, ATHLETE TOUGH, visit this link for more information and to view a sample chapter and video!