Fresh new covers featuring a sweeping collection of sporting images, are among the primarily aesthetic changes to Athlete Assessments' DISC Profile Reports. The new look reports including; AthleteDISC Profile, CoachDISC Profile, Sport ManagerDISC Profile, Team Dynamic Report, and the series of Performance Review 360 Reports, were launched and went live in July 2021.
Although primarily visual, the changes were aimed at improving the user experience and incorporated client feedback, with minor adjustments to layout and content as recommended by our team through the course of their work applying tens of thousands of DISC Profiles with clients.
Of the upgrade Athlete Assessments' CEO, Liz Masen says, 
"An enormous amount of work, effort, and time has gone into these improvements, and we were all super excited to launch last month. Personally, I love the symbolism of the artwork that ties all of our assessment reports together as a beautiful looking collection, and continue to be proud every time a client shares their experience and impact of using the assessments. It's not all about looking good, but about making a valuable contribution. We will always continue to strive to make improvements and never settle, it is just who we are in our relentless pursuit of excellence."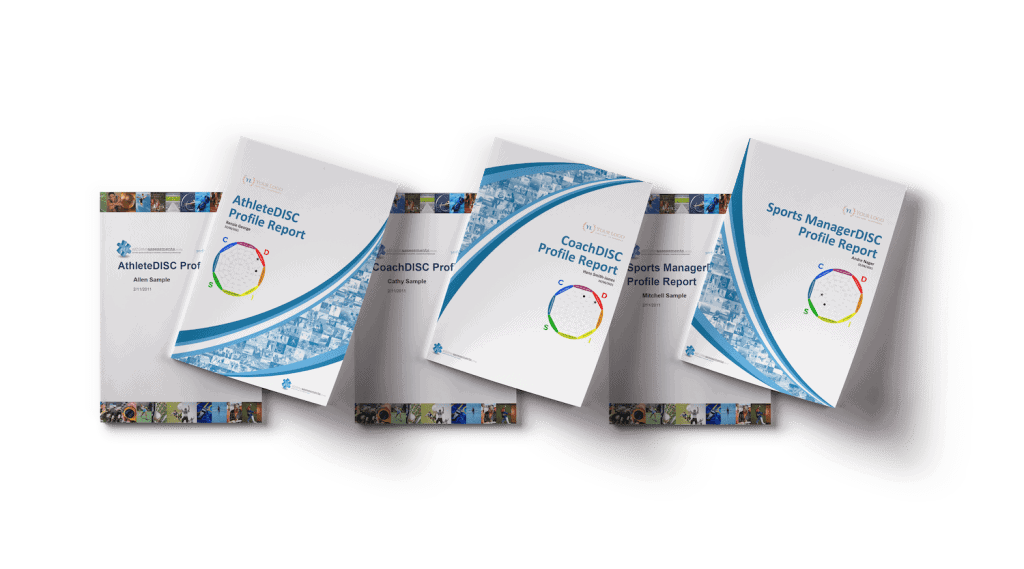 Whether our clients are in the classroom, coaching, managing, or competing on the sporting field, our suite of DISC Profiles provide a fundamental self-awareness of their personal style, their preferred behaviors, an insight into their strengths and limitations, plus knowledge of their areas for potential improvement. These personalized reports also detail the pace each individual prefers to tackle tasks, the way they build relationships, communicate, deal with challenges, and detail the environments they thrive in. That's just the start, the application of our assessments extends in so many different directions.
Key Changes to the New Look Reports – What you Need to Know
Let's start in the same way our assessments do, with the survey. The Athlete Assessments' DISC Profile Reports are generated from the answers to a 12-minute online survey. While the text within the survey and the algorithm we use to generate the reports remains the same, the answering mechanism for the survey has been updated from a 'drag and drop' style to a 'radio button' style. This was updated as it is even easier to respond to the survey when using cell phones or other non-computer devices.
Now, back to the reports themselves. Despite the changes, the fundamental structure of all Athlete Assessments DISC Reports remains:
Part I focuses on you and the way you are in your specified environment,
Part II provides valuable background and reference material about DISC,
and finally, Part III includes feedback from people you invite as observers (the further optional capability of the assessments).
A detailed but simple information sheet, taking you through each of the report changes, is available on our dedicated webpage.
As a quick summary, here are the key highlights:
Design: The artwork on the front and back covers sport our new look (yes, pun intended!), updated section header design and font, and some other aesthetic updates have been incorporated.
Layout: Through streamlining the reports' layout, including the redesign of some sections, the reports have a two-page reduction.
Page Numbering: The page numbering has changed throughout the reports with some restructuring of pages and streamlining of design – ensure to check out the Contents Page for a quick overview. We are also no longer including the covers in the count, now describing the reports as 40 pages (down from 40 pages).
Team Dynamic Report: The Team Dynamic Report has been refined to just the key results and information used by most clients, removing some repeated content which is also found in the individual DISC Profile Reports, as we found most clients weren't using this.
And, our suite of 360 Performance Review assessments: The Coach 360, Athlete Leader 360, and Sports Manager 360 Performance Review reports also have new covers, but the internal content of the reports remain unchanged. If you are not familiar with our review services, ensure to ask for more information.
Athlete Assessments' DISC Profiles Independently Reviewed for Quality
As part of the upgrade, Athlete Assessments engaged the Assessment Standard Institute (ASI) to re-analyze the reliability and validity of our DISC Profiles, to ensure continued compliance with industry standards.
Liz Masen elaborated,
"I regularly hear about a new type of assessment or someone else promoting their way of distinguishing something they deem important to athletic performance. Unfortunately, with this ever growing list of assessments available within the sports industry, you would be horrified by how few actually have been independently reviewed, or have had any quality analysis completed.

Disappointingly, not all assessment companies open themselves up to the same level of scrutiny that we do, but any assessment worth using will have been subjected to the rigors of ensuring that it does measure what it says it does, and does so reliably and effectively. We can proudly boast that ours do!"
The Assessment Standard Institute (ASI), after their third-party evaluation, certified that Athlete Assessments' DISC Profiles meet or exceed accepted standards for Data Reliability and Construct Validity, which are based on the guidelines provided by the American Psychological Association (APA), the American Educational Research Association, the National Council on Measurement in Education, and the American National Standards Institute. You are welcome to download the independent reports provided by Assessment Standard Institute here.
The Artistic Design Process
During the annual new year holidays, when the office was quiet, and most of the team were on vacation, Liz Masen and our Graphic Designer, Gabby Germany, got to work on the new reports – envisioning the new style.
Gabby spoke on the new styles,
"A major motivation for us was to have all of our assessments with a consistent look and feel. While there is a collective theme, each report has its own unique cover design, which represents all of the sports that use our assessments."
Giving an insight into the process, Liz says,
"The artistic design phase was a truly unique experience. While Gabby and I work together on a regular basis, we dedicated around 10 days to pure collaboration and design. It is rare to have that luxury of time to play, try ideas, mess with things, play again, and experiment with freedom. Away from the office, Gabby is a talented artist which makes all the difference,"
She continues, "Once we settled on the concepts, Gabby diligently selected images and their placement, it was a mammoth effort, especially creating a unique design for each one. And then, as everyone returned to the office after the holidays, we held our breath for their feedback. Their approval was provided and most importantly, the feedback from clients was exciting and fulfilling."
Once the covers were designed, we embarked on the larger task of reviewing and incorporating the internal report changes. Our entire team was involved in this part of the process, reviewing changes, providing feedback, and reviewing again. 
Liz concludes,
"Six months later, we proudly launched the new look reports, in what was an incredibly smooth process. Our hard work, planning, preparations, and consistent communication paid off."
Where to from here?
Whether you are a coach, consultant, sport psychologist, or professor, your people rely on you for the tools and information that will elevate their performance. Athlete Assessments DISC Profiles enhance the way people understand themselves and interact with each other, we encourage you to access our extensive online library of resources and read more about DISC Profiles in the sporting context.
We would love to provide any information about the way Athlete Assessments' programs and services can add to your program or practice, just reach out and contact us.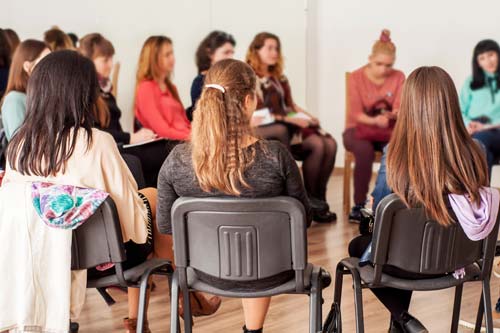 Dr LaTisha Bader, Certified Mental Performance Consultant on using Athlete Assessments' DISC Profiling to develop self-awareness and team chemistry.
Every time an athlete, coach or team strives to better their performance, they analyze themselves in action, identify areas to improve upon and make plans for change...