Every time an athlete, coach or team strives to better their performance, they analyze themselves in action, identify areas to improve upon and make plans for change. The quicker and more completely athletes and coaches understand and embrace those changes, the quicker results will follow.
Heightened self-awareness is a critical element in expediting this process, a fact which mental performance coach of 32 years, Jeff Troesch, is acutely aware of. He is and has been a mental performance coach to world #1 athletes, Olympic gold medalists, national champions, collegiate teams and individual athletes. He is also a certified Athlete Assessments DISC Consultant and, in this article, we find out how he uses DISC Profiles to deepen his clients' knowledge of themselves, saving time and progressing them toward that goal of heightened self-awareness and improvement. Plus, we hear how he plans to share the experience he's accumulated by working with so many successful athletes and coaches.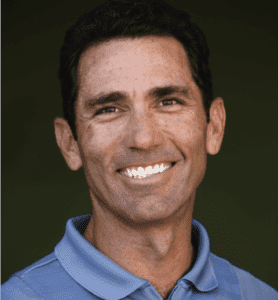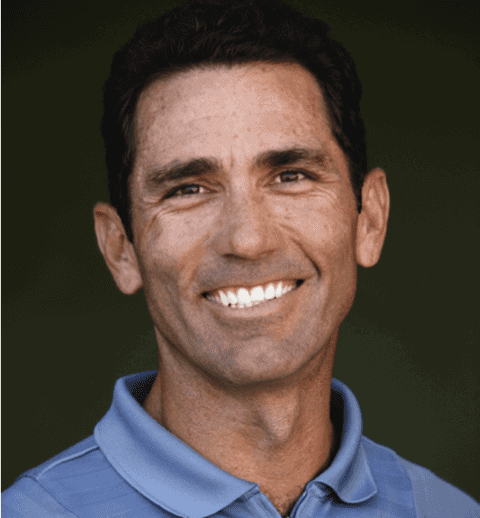 What's behind Improvement?
Let's get straight to the core of what we all strive for – athletic improvement – it's the foundation of the athletic experience. To build on anything, technical or non-technical, the individual must first be aware of what they are currently doing and be motivated enough to change their behavior to actions or approaches that will bring them closer to their performance goals.
Jeff Troesch understands the process of improvement from every angle, he's worked with clients approaching improvement from different perspectives – coaches, athletes, parents and supporters. Currently, Jeff works with Division 1 NCAA programs and athletes, assisting them to build strategies for peak performance.  He works with teams and coaches to build cultures, enhance team cohesion, improve efficiencies and overall, he makes it a priority to ensure people know how to progress toward their goals.
Increasingly, Jeff relies on Athlete Assessments' DISC Profiles in his process.
Athlete Assessments' DISC Profiles are designed to raise an individual's level of awareness. After using the profiles with an extensive range of athletes and coaches Jeff says, "Athlete Assessments' DISC Profiles give quality information that can be immediately understood and applied in a sport environment. Low levels of psychobabble and high levels of concrete data to increase awareness and alternatives for improvements."
Particularly, he says, "Athlete Assessments' DISC Profiles expedite the self-awareness process for clients and allow our discussions to be richer and deeper much more quickly. The insight gleaned has assisted the athletes and coaches to recognize their behavioral tendencies and to have a plan of action to make beneficial adjustments.  It has also significantly enhanced the quality of discussions regarding relationships and interactions between and among players and coaches."
Detailing the ways clients use the knowledge they gain from Athlete Assessments' DISC Profiles to improve their performance, Jeff says, "an athlete's understanding of varying options in response and behavior styles gives them a wider array of options to employ in their training and competitive environments.  This undoubtedly gives them an edge in being more conscious about how to create internal consistencies – which has its attendant benefit in their performance consistencies."
Also, he says the Athlete Assessments DISC process gives his clients a "deeper understanding of the others in their sport 'bubble' and insight into their own alternative behavior choices which can create more effective training processes and competition successes. Clients can also have a deeper appreciation and empathy for the people with whom they interact and interface in their sport environment."
Jeff uses the Athlete Assessments DISC process to enrich and compliment the work he does with athletes and coaches, he says his clients found the profiles, "extremely insightful, almost eerie in its validity, extremely useful to understand themselves more clearly and to put into context the behaviors of their team members and coaches." And, at their simplest Athlete Assessments' DISC profiles are "invaluable conversation starters".
Honesty and understanding are signature elements of Jeff's working style, while there is no 'regular' format to Jeff's work with clients, there are patterns and predictable rhythms – he listens well, meets his clients where they are and collaborates, or involves coaches and significant people in his clients' lives.
Ultimately, Jeff's clients deal in the very measurable aspects of performance like win/loss records, personal bests and championships, consequently he says, "I am direct and concrete when it comes to the "what to do" elements of my professional insight."
His extensive career has bought him into contact with a broad array of successful athletes and coaches. This repeated and regular involvement has resulted in Jeff amassing an incredible personal resource base of applied knowledge – knowledge he would like to share with clients. In 2020 Tim Bayley will join Jeff, working with him to bring that experience to a broader client base.
Jeff says, "Tim being involved will allow us to consult with more clients and be able to take care of more teams and organizations. As well, Tim has a background as a multi-sport high level athlete, a professional and collegiate coach, and now education as a mental training consultant. He brings this background with an enthusiasm and caring approach to assisting athletes and sports organizations. He can relate to the experiences of athletes and coaches on many levels."
Further, "Tim is a certified Athlete Assessments DISC Consultant too and recent recipient of a master's degree in Sport Psychology. I have been mentoring Tim to translate his personal experience and his deep caring of people and sport to assist teams, coaches, athletes, and athletic organizations to prepare and perform optimally."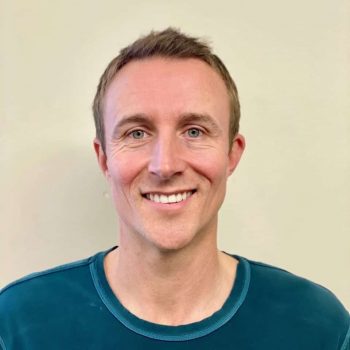 Enthusiastic about the learning, opportunities and challenges of working with Jeff, Tim says, "I have known Jeff for about five years now and was immediately very inspired and excited to see the work that he does with athletes. He has guided me through the process of becoming a sport psychology consultant over the past three years and for me to now be mentored by him is a real privilege. He has a great depth of knowledge and application with athletes at the very highest level. I feel like I have already learned so much from him yet feel like I am still just scratching the surface."
Tim is currently Director of Operations for the Cal Poly Women's Basketball program. Athletically, he's a sub-4-minute miler and two-time NCAA Division 1 All American in the 800-meter run finishing in second place in 2006. He competed for over a decade as an international track athlete representing his native Great Britain in the middle distances.
Of translating his athletic experience into his work with clients, Tim says, "I was a track athlete for over a decade, this is a very individual sport centric and has proven to be really useful with these types of athletes. However, I have a great understanding of team sports, particularly soccer from my playing career and basketball from my coaching role at Cal Poly that adds that dimension to my work. Having experienced first-hand the pursuit of sporting excellence, I feel that I have much to share with the clients with whom I work."
Academically, Tim holds a BS in Sport Science from Brighton University, Great Britain, an MS in Public Relations from Iona College, and an MS in Sport and Performance Psychology from the University of Western States, Portland, OR, where he is currently studying to complete an EdD in Sport and Performance Psychology. His Alma Mata is Iona College, New Rochelle, NY where in 2019 he was inducted into the Hall of Fame.
Personal experience brings a unique understanding and Tim says, "the college environment presents a lot of challenges to student-athletes. Particularly at a school like Cal Poly where the academics are very rigorous. Knowing the struggle and striving to empathize with the student-athletes as they work through this is very rewarding and can be very helpful for them to manage their time and emotions effectively." 
Tim's passion for guiding and supporting athletes and teams in their individual and shared pursuit of excellence underscores everything he does.
On the subject of working with groups of athletes and enhancing team dynamics, Tim says, "knowledge of the DISC Profile for both the athletes and coaches is extremely additive and can really help to enhance not only their understanding of themselves but also each other in different situations. Knowing how others within the team culture behave can help to build greater empathy and understanding, as well as enhance group cohesiveness. This enhanced cohesiveness will increase the quality of the team culture and allow for higher individual but more importantly collective levels of achievement."
Tim has already worked with a wide variety of athletes and coaches applying the DISC learnings. He says, "the main feedback has been that of great interest and enthusiasm to apply DISC both individually and collectively. The biggest area has been athletes and coaches recognizing their strengths and playing into those strengths but also constructively seeing the areas for opportunity in their profile and experiencing growth through working on that."
Where to from here?
Are you a consultant looking to take your client's performance to the next level? Our consultant clients are based all over the world, so no matter where you're based, here's some more information about our Consultants Packages.
As a top consultant, your clients rely on you being the best in your field, knowing the true determinants of success and having access to the tools that will make the most impact when it comes to improving performance. Athlete Assessments' DISC Profiling is the tool you need to help your clients realize their potential.
At Athlete Assessments we're here to provide you with excellence in service and to help you be your best. If there is anything we can do to be of service, don't hesitate to contact us.