Sport Management Association of Australia and New Zealand (SMAANZ) Conference, Gold Coast, Australia, 30 November – 1 December 2017.
Laren Dyer, Head of Operations for Athlete Assessments will be among the 200 sport management and administration professionals at the Sport Management Association of Australia and New Zealand (SMAANZ) Conference being hosted by Griffith University. It is being held over three days on the Gold Coast this month.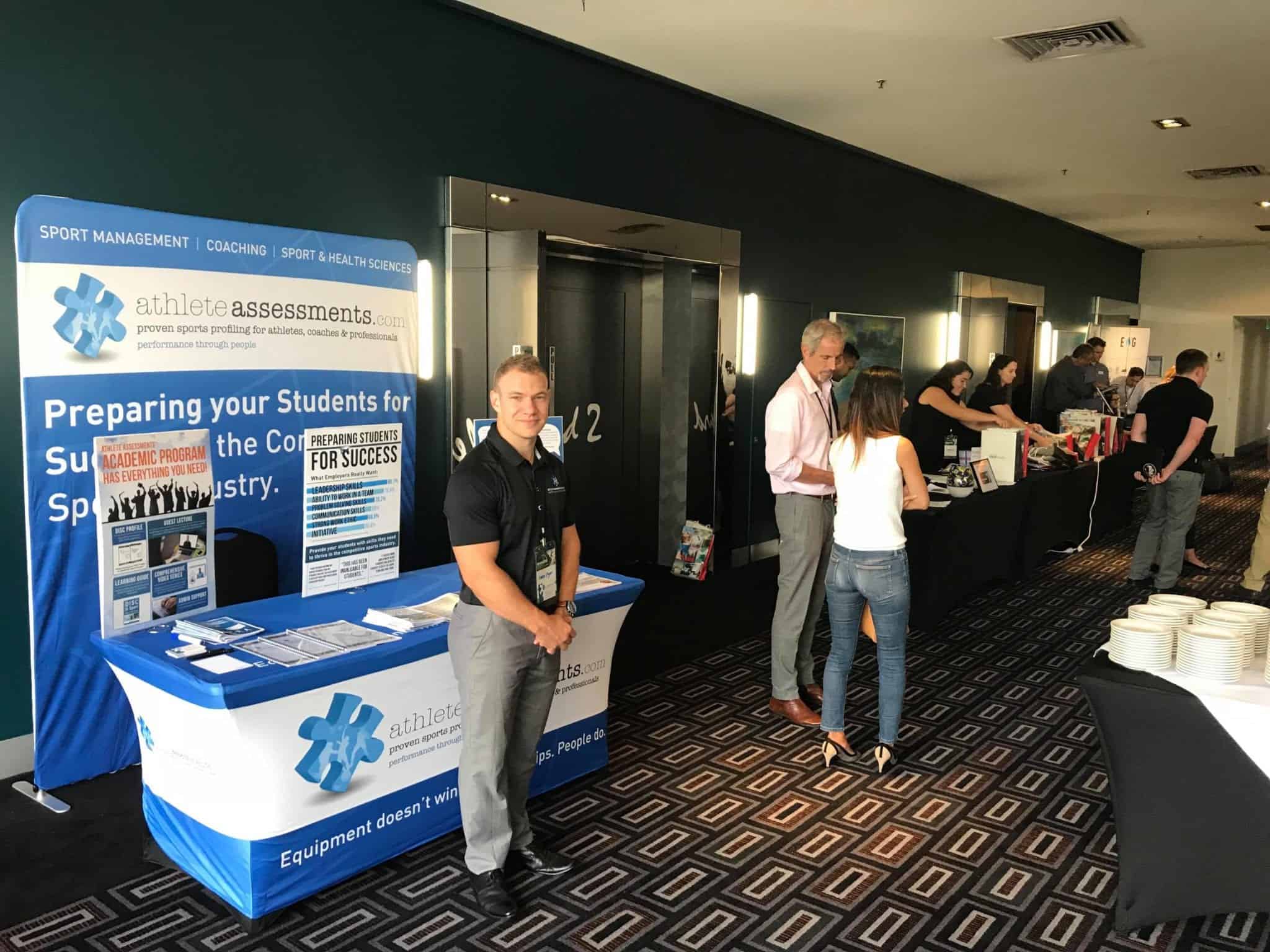 Laren says, "the conference will be a great opportunity to catch up with some of our clients in person, to connect with new people and people I've met at other conferences."
A sponsor and exhibitor at the conference, Athlete Assessments supports the conference to bring sport management academics and professionals together to share ideas and research.
Laren says, "I think there'll be a dynamic and fluid exchange of ideas and I'm particularly looking forward to one of the keynote addresses by Danny O'Brien."
The conference boasts a great line up with Associate Professor Danny O'Brien, Head of the Sport Management Program at Bond University, Gold Coast presenting on how sport is used for community and capacity building in Papua New Guinea.  An official partner of the 2018 Commonwealth Games, Griffith University, will host Mr Mark Peters, CEO of the Gold Coast 2018 Commonwealth Games Corporation as another conference keynote speaker.
If you're at the conference, drop into the Athlete Assessments stand, Laren can tell you about our work with some of the top academic programs around the world. Athlete Assessments works within both Master's and Bachelor's programs in Sport Management, Leadership and Coaching. Some of our clients include University of Texas, University of Florida, University of Illinois, St John's University NY, University of Washington to name a few. To read first-hand accounts from our clients we have put together a collation of client case studies which you can review here.
---
In today's competitive world, great technical ability is assumed. What differentiates the most successful sports professionals is their ability to navigate the people side of sport. Our Academic package is extremely popular with both students and faculty in the way that it complements the sport management, leadership and coaching topics and professional development they do in the class room with a very strong practical application.
If you are looking to:
Develop the vital 'people skills' in your students that will differentiate them in the competitive employment market post-graduation.
Enjoy how easy it is. We provide full support and everything you need to ensure seamless integration into your program.
Benefit from a tailored approach. For much less than the cost of a textbook, your students receive their personalized Sports ManagerDISC or CoachDISC Profile Report. The comprehensive Learning Guide, with a series of videos that reference each section, is also included.
Share the lectern with a 4-time Olympian and experienced Consultant, who presents the core material for you as a guest lecturer.
Embrace technology that your students will love with the online assessment, resources and video conferencing.
Access relevant and meaningful classroom exercises and projects which further enhance your students' learning and experience.
The success of your students reflects the success of your University Academic Program. Whether you teach Sport Management, Sport Coaching, Sport and Health Sciences or sport psychology, provide your students with the skills which differentiate them when they enter the competitive sports industry. Find out more today.