TAFE Queensland East Coast Mooloolaba campus Personal Training students get a head start on their career
By Mim Haigh, Sports Writer – Athlete Assessments
In this article the focus falls just streets from home as we take a look inside Australia's TAFE East Coast Mooloolaba campus and their Diploma of Sport Development Program within the Fitness Faculty. We find out why students are choosing this internationally renowned program and the program's Lead Vocational Teacher tells us about the skill set students require to make it as a personal trainer.
People rely on their personal trainers like athletes rely on their Coaches. An effective personal trainer is a part of their client's team; they understand their goals, strengths and their commitments. Their clients typically come from a diverse range of backgrounds and commonly balance careers, families and social commitments.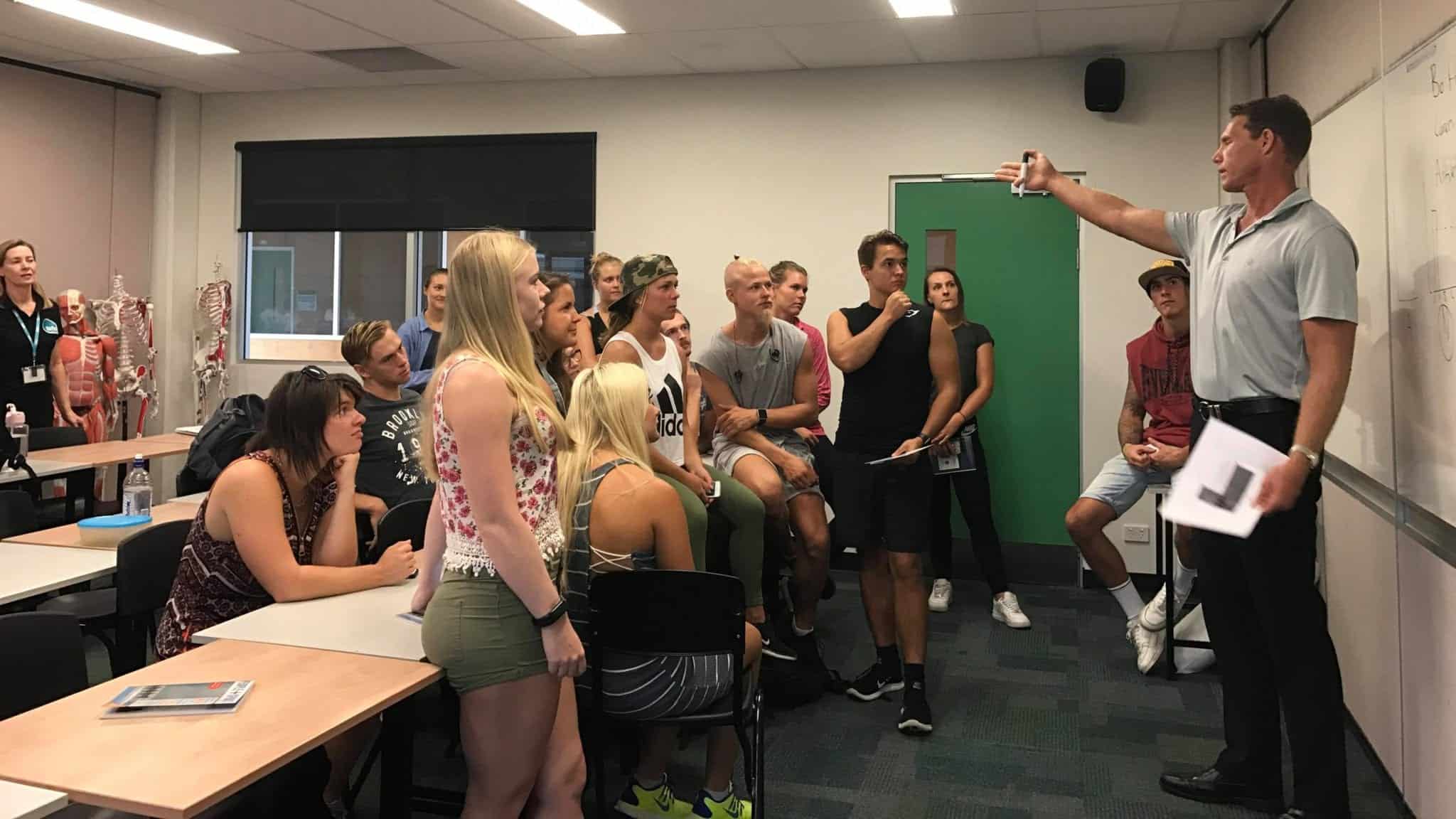 While there are many similarities, one of the principle differences between coaching an athlete or a team for a season and a personal trainer working with a client, is the client has to option of who they choose to spend their money with while the coach-athlete relationship isn't usually transactional in nature. Short timeframes and a healthy supply of personal trainers mean that successful trainers need to understand their clients quickly, build rapport and strong relationships. Communication is the key. TAFE East Coast Mooloolaba recognize this important distinction and ensure that their program is preparing the students well. In addition to this TAFE campus' internationally renowned program of physical skills, they ensure their students are equipped with the most effective tools and skills to understand their clients and ultimately bring them closer to their goals of a successful and long career in personal training.
The state-of-the-art facility is located just minutes from beaches that stretch for suburbs, the Sunshine Coast's shopping precinct and coincidentally, Athlete Assessments' headquarters. Students can choose from a range of vocational programs including Events Management, Fitness, Nursing, Cookery, Hairdressing, Fashion, Hospitality Management, Information Technology, Tourism, and Beauty Services.
Lead Vocational Teacher, Belinda Holstein, explains why students choose the program,
"we have an international reputation as being a leading provider of fitness, and our course is conducted in an absolutely beautiful part of the world. Win/win!"
Explaining what sets the program apart, Belinda says, "passionate staff, the opportunity to complete a golf or surfing program at the same time as achieving the Diploma of Sport Development qualification and lots of practical work experience. Our students say that they love working with our diverse range of clients, that include: the general population, older adults, maximum security prisoners, cardiac clients, athletes, the local community, workplace fitness programs and resort activity programs in Kingfisher Bay Resort on Fraser Island. They find the inclusion of extra opportunities to enhance their skills and employability, eg. Pilates, boxing and muscle maintenance an added incentive to choose the program."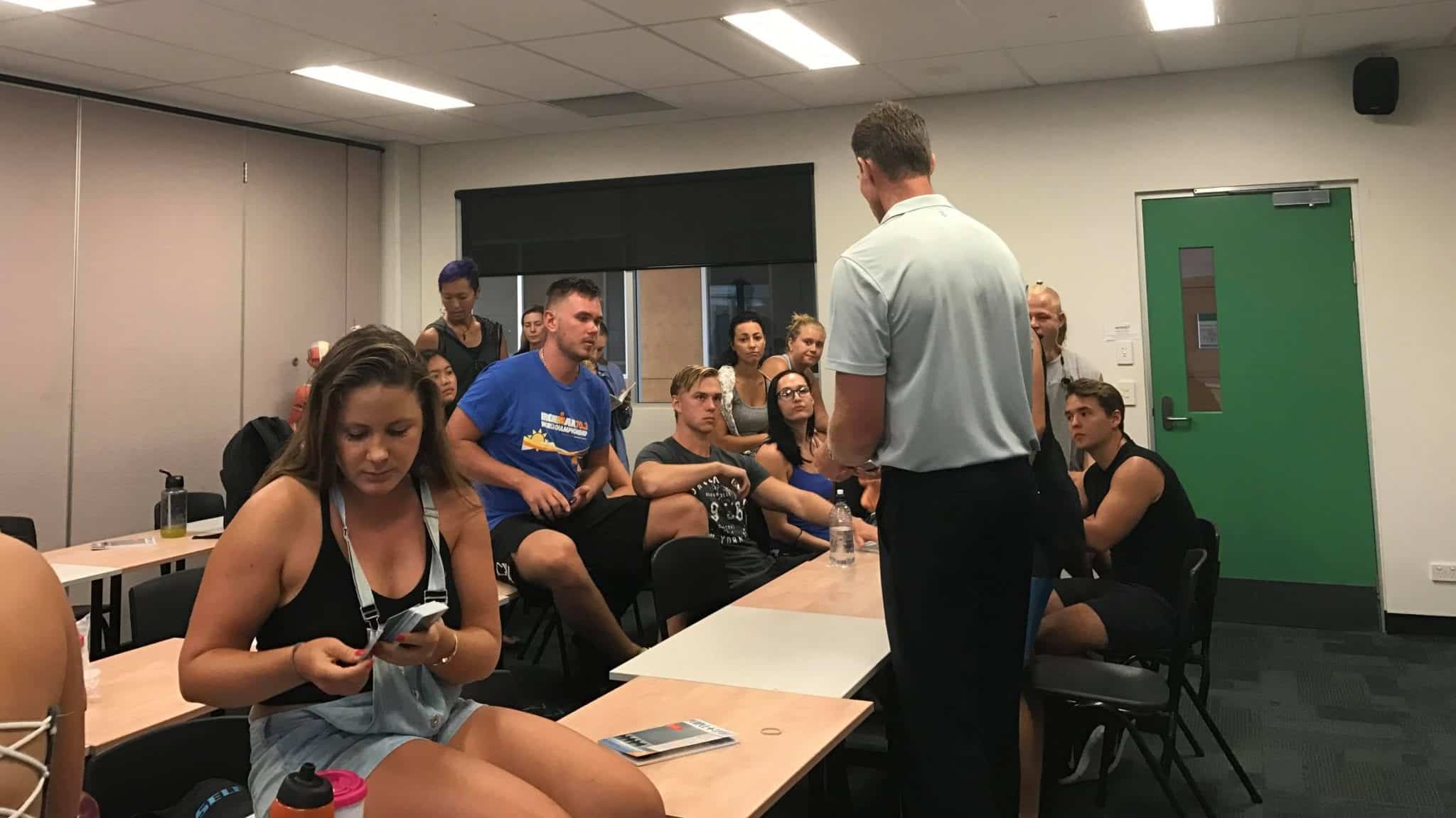 Belinda explains that flexibility is key when it comes to international students, and at TAFE Queensland, they "recognise and address the international students' needs as distinct from just an Australian perspective".
Laren Dyer, Athlete Assessments' Head of Operations says, "we have worked with this TAFE campus for over eight years now and you can see their phenomenal reputation internationally through the constant stream of students who continue to enrol, study, graduate and then return to their home countries and tell others about it. This international reputation is like no-where else we've seen and continues to build each and every year. They really should be showcased for the great job there are doing in our region."
To support students in understanding themselves and their clients TAFE Queensland, Mooloolaba campus included Athlete Assessments' CoachDISC Profile as part of their program. This means that each of their students completed an online questionnaire and receives a personalized comprehensive CoachDISC Profile. In addition, Bo Hanson does a guest lecture for the class to debrief their results and covers how to use this information to improve their working relationships with clients.
TAFE is different from a university as TAFE courses prioritise vocational outcomes and structure their learning programs accordingly. While most of Athlete Assessments' work within the education sector is at university level, working with the students from the Mooloolaba campus presented some interesting opportunities and reflects the commitment this TAFE makes to preparing their students for the reality of their future professional careers. Focusing on the on-physical is critical.
Laren goes on to say,
"it is a great opportunity to work with a locally based program. The guest lecture, which Bo can do in person rather than the usual video conference medium, has the perfect balance between DISC theory and practical application, which makes for a fun, engaging and interactive experience for the students. The feedback we have received has been really positive and students can't wait to begin implementing a few of the strategies learnt with each other and with their clients."
Because TAFE aims to deliver students directly into employment it makes sense that Belinda thinks that a combination of skills is critical for success. By the time students leave the course, Belinda says they need, "experience across a wide cross-section of clients and an understanding of business development and marketing". Additionally, she says students need, "a greater understanding of themselves and others,  including understanding the importance of being  a great listener."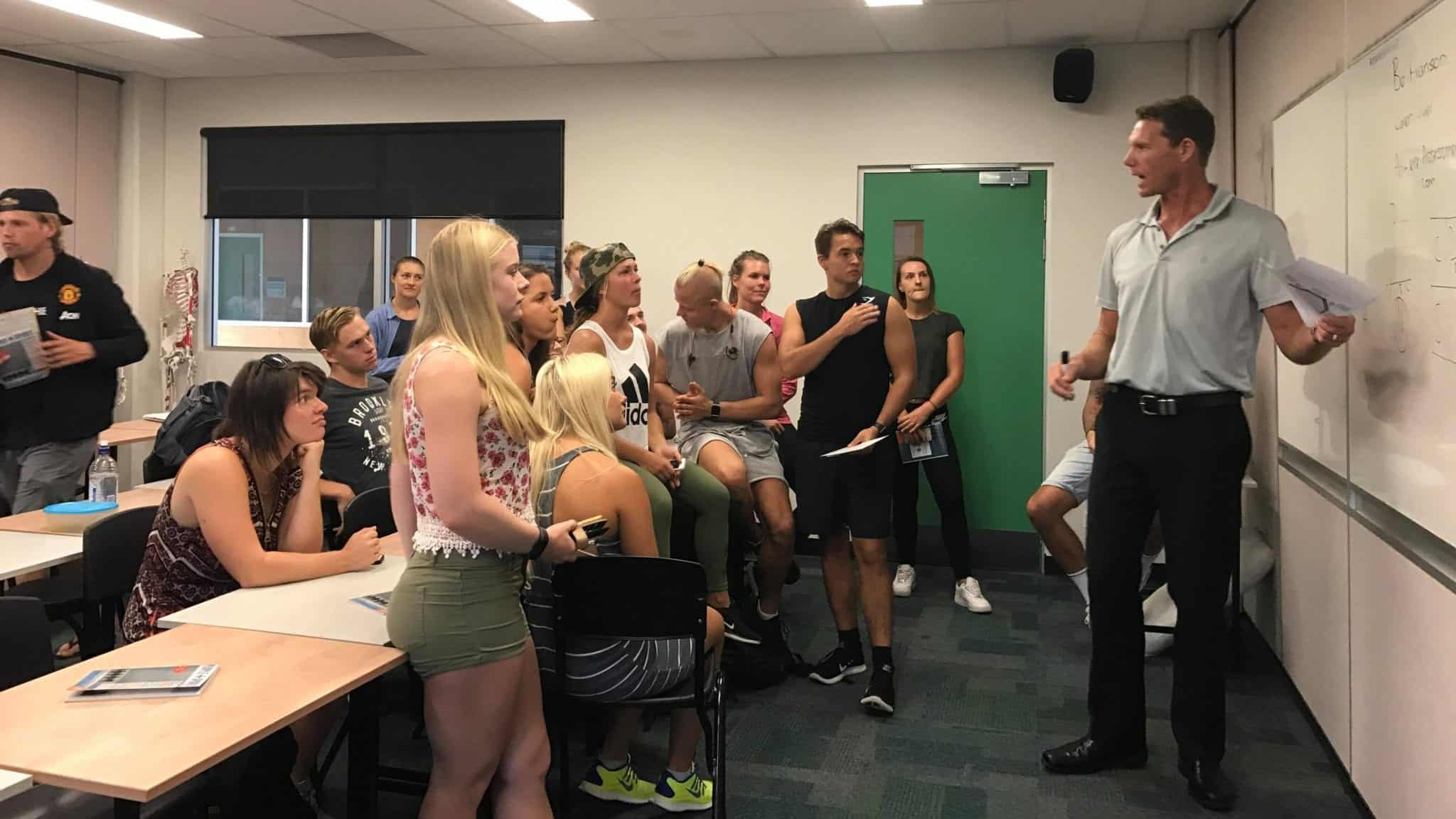 Belinda expands on the idea of self-knowledge when asked what advice she'd give someone just starting out in their career, "know yourself – your strengths and areas that require development so that you can be the best that you can be. This in turn will help you to understand others. Also think about where your passion really lies and follow that lead".
In the early stages of Bo's professional career, he had his own personal training business and worked with a group of dedicated clients in between his own training and competition schedule.
"Working with the TAFE, I'm able to reflect on my own experience as a PT all those years ago. To be a successful personal trainer you have to develop a strong relationship with your clients in a short period of time. Identifying their preferred training style, how best to communicate with them, understanding their strengths and limitations – all of these factors are important to ensure a long and successful relationship with the client. It is great to be able to share my own stories with the students and give them strategies which will help them achieve success in their chosen careers. I really enjoyed this time as a PT and the clients I worked with."
Of our involvement, Belinda says, "Athlete Assessments has assisted the students to develop an awareness of and understanding that not everyone is like you – we are all different. Although you have perhaps worked out how to get the best out of you, your clients are not you – they are unique individuals. Getting to know your clients at a deep level so that you understand what their drivers are, what roadblocks they might put up, etc. is an invaluable skill. Athlete Assessments' CoachDISC Profiles is a wonderful tool for facilitating this understanding."
Where to from here?
TAFE Queensland East Coast Mooloolaba uses Athlete Assessments' Academic Program as part of their curriculum in their Diploma of Sport Development Program within the Fitness Faculty.
Whether you teach Sport Management, Sport Coaching, Sport and Health Sciences or sport psychology, provide your students with the skills which differentiate them when they enter the competitive sports industry. The success of your students reflects the success of your University Academic Program and we want to help you achieve success on all fronts.
Find out everything you need to know. We'll send you a full information pack and organize your trial at no cost to you. We also will review your syllabus and make recommendations on the best way to incorporate the program within your class.
Contact us to receive your own information pack and free trial now.
At Athlete Assessments, we're here to provide you with excellence in service and here to help you be your best. If there is anything we can assist you with, please Contact us.