We're excited to share that in March 2023, The Ohio State University Pistol Team defended its Intercollegiate Pistol Championships title and claimed its third consecutive national championship, while the Rifle team rounded out their NCAA Qualifiers with their highest qualifying score in program history.
It was during this record-packed season, including series records of 28-0, 18-0, and wins over heralded US Navy and Army teams, that we sat down with Director of Shooting Sports and Head Coach of Rifle, Ryan Tanoue, and Head Coach of Pistol at The Ohio State University, Emil Milev, to find out more about their collaborative approach to coaching and how these two Head Coaches have led their Ohio Shooting teams to unprecedented successes.
The Ohio State University Shooting Sports Coaching Team has a longstanding history, Emil, Ryan, and their assistant coaches, Emily and Anthony, first met as competitive athletes, often training together at U.S. Olympic facilities. Now, life has presented them with a unique opportunity to harness each other's strengths, not just in technical expertise, but by leveraging the behaviors they each bring into their coaching dynamic.
One of the overwhelming and immediately obvious qualities of the Ohio coaching team is their humility and willingness to try techniques that improve performance in competition. When we spoke to Ryan and Emil in the midst of their current seasons, it was clear that their focus was not past successes, instead they were investing their energy in the possibilities of the future and techniques to give the team a competitive edge moving forward. Now knowing the results of their seasons, this forward-driven approach was perhaps a crystal-ball insight into the months to come, where records would be smashed, and national championships won.
In early 2021 during the team's off-season, Emil, Ryan, and their assistant coaches began working with Athlete Assessments to build on their coaching team's cohesiveness and understanding of each other, and ultimately get a feel for the DISC experience before looking to bring their athletes along the journey. The four coaches started by completing their own CoachDISC Profiles, before undergoing a 12-18 month long program with four-time Olympian and Athlete Assessments' Founder and Performance Consultant, Bo Hanson, to learn how to apply the techniques and knowledge of DISC.
Ryan shares his experience of completing his CoachDISC,
"For me it was a good confirmation that the work I've put in is worthwhile. It shows me what's working and that I should continue to do those things, but there are areas to improve, places to grow and get better."
Emil adds,
"By knowing why somebody is acting or saying things the way they do, I understand it's just the way they communicate, and on a day-to-day basis I get my point across a little better. Knowing your own profile and understanding other people is so empowering. If there is something going on, it's been so helpful to be able to refer back to the profiles. It's such an interesting concept and we just don't talk about it in a normal setting or normal life."
Emil and Ryan share our coach-led philosophy, acknowledging that they as coaches need to understand themselves and their fellow coaches to a very high level first before setting these expectations of their athletes. By role modeling this willingness to learn to value others around them and adapt their communication when necessary, when it came time, their athletes were primed and ready to undergo the process themselves. 
Ryan shared some insights into their student-athletes' experience completing Athlete Assessments' AthleteDISC Profile, "I was very confident that this was going to be eye opening for them, and that they would latch on to certain parts. Maybe some of them had done a quiz online which told them which Star Wars character they were, but nothing as in depth or directed at them individually as the DISC Profile."
He added,
"I think the profile on its own is very powerful. Pretty much every person we talked to said their profile was spot on, so right away that gained a lot of traction and trust within the group. They were saying things like 'the profiles are really legitimate', 'they're super accurate' and 'this is going to be great', and I think the hardest thing sometimes is to get buy-in from the 18-23 year old age group and the accuracy of the DISC Profiles gave us that."
To then ensure the group understood their profiles and how to apply them as individuals and within the team, they too had sessions with Bo. Of the sessions Ryan shared,
"One of the things that really stands out for me is Bo's ability to connect with the group. He is a very clear communicator, he doesn't waste any time, and is very focused on getting the information across and helping everyone to understand it."
Emil concurred,
"The sessions with Bo really consolidated everyone's understanding, helping everyone synthesize it all. From a little example drawn from Bo's career as an athlete, or sharing stories from his work with other teams, it's been really helpful for understanding profiles and their application in the athletic setting."
Ryan and Emil continue the conversations with their athletes beyond the session and prioritize reinforcing how adaptability can be a positive process and it's not trying to be a different person or change who they are.  Emil noted,
"It's important to remember that we are all people, and we are more similar than we are different, but there are differences, and we need to respect them." 
In competition, shooting performances are individual, but overall results are determined by the team's performance, so we were interested to know the coaches' perspectives on team coherence and an individual's contribution to the team. Throughout our conversation, it was clear that both coaches were intently observing their teams in action.
Emil shared,
"Anthony [Emil's Assistant Coach] and I have been talking about the way our people can push each other on the line, but then there are moments when that goes on the backburner, and they start talking with enthusiasm about what's going on in their life or classes."
Ryan added that one of the things he is most happy about is the way his team is interacting this year, affirming it to be the best collective group personality that he's had in his 11 years at Ohio.
While the team's win loss/records show one side of performance, Emil shared that his definition of success includes winning on the range, but also added, "I feel success is when the student-athletes ask to come to the range in their own time, when there is no mandate for a scheduled practice. It demonstrates they want to be here, are asking questions, and they want to get better. For me success is when they want to be around, they want to share, and we want to share with them."
Ryan and Emil explained that their most important job, other than technical guidance is to know when to intervene. Emil says, "I don't believe in just being confident. We have to build it from within. When our student-athletes leave college, we want them to know they can deal with issues and problems. They know it's going to be hard; but they know they can learn to do hard things and they also know how to be successful."
Looking toward their continuation of working with Athlete Assessments and DISC, Ryan shared that while it'll be the first year for incoming freshman,
"I can only imagine that it's going to be an even more beneficial process in the second year. Returning student-athletes will be looking forward to trying different things or advancing in different ways. The thing that really excites me about the future is being able to build on the foundations we have now, and that goes for the athletes as well."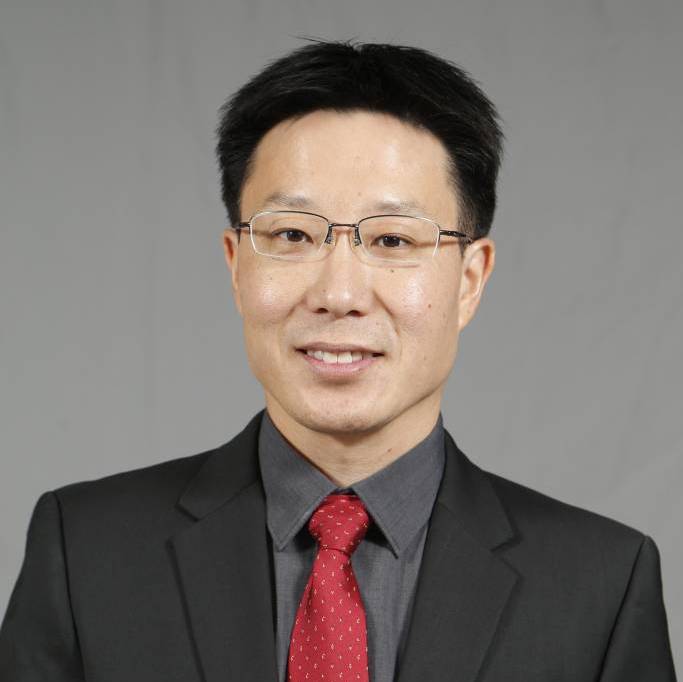 Ryan Tanoue
Ryan Tanoue is Director of Shooting Sports at The Ohio State University, a position he has held since 2017 in tandem as Head Coach of Rifle following his success in this role since 2012. As Head Coach he led the Buckeyes to three consecutive NCAA Championship appearances. In 2016 he was NRA National Coach of the year and six different Buckeyes have earned All-American Honours during the Tanoue era. As an athlete Ryan was a US National Team member in 2003, a medalist at six consecutive US National Championships and two-time National Champion. He won the 2005 Munich World Cup and Beijing Olympic Quota Place. As a student-athlete he was a seven-time All-American. Ryan earned his Master's Degree in Cognitive Neuroscience from the University of Nevada.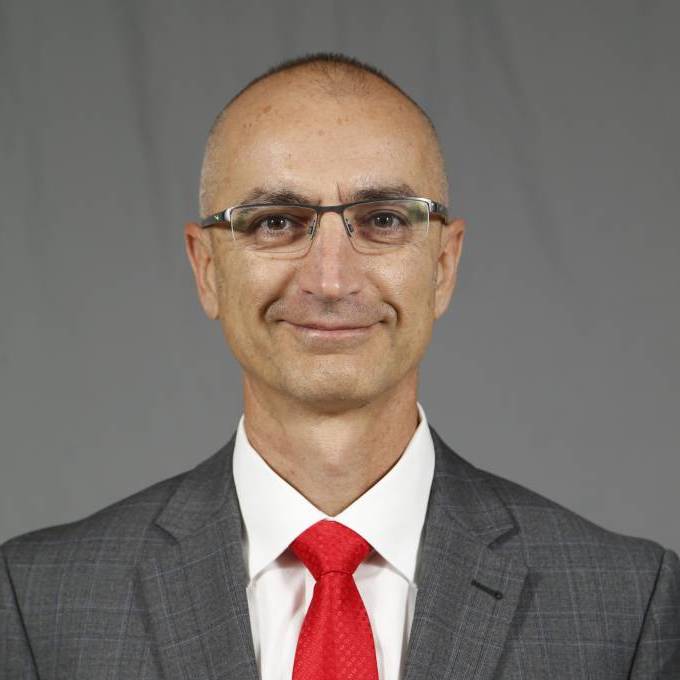 Emil Milev
Emil Milev is Head Coach of Pistol at Ohio State University, a position he has held since 2017. In 2023 he guided his collegiate team to unprecedented victories over the US Army and Navy teams. His exemplary leadership and technical prowess resulted in a win/loss record of 68 – 2 during his first three seasons. Prior to the cancellation of the 2020 season due to covid, he put together an undefeated series record. Immediately after his appointment Emil delivered a national team title in 2018. As an athlete Emil competed at six World Championships, earning a silver medal in 1994, he is a six-time Olympian, winning a silver medal at the 1996 games in Atlanta. He competed at four Olympics representing Bulgaria in 1992, 1996, 2000, and 2004 before becoming a US citizen in 2009 and representing the USA in 2012 and 2016.
Where to from here?
If like Ryan, Emil, and the Ohio State Buckeyes Pistol and Rifle teams, you are looking for ways to fast-track relationship building and team cohesion by building self-awareness in your athletes and coaches, Athlete Assessments' Team Program is what you've been searching for. Find out more about how we build on the foundation of DISC Profiling with tailored development focusing on the specific areas of your team. 
If we can help take your team's performance to the next level, reach out and contact us.