Sport Management Education Edition
- Released September 2021 -
At Athlete Assessments, we are in the fortunate position to get many insights into different classrooms within the fields of sport leadership, sport management, coaching, and kinesiology, at some of the very best universities around the world. While the classes may vary in topics, they are consistent in that they are led by professionals who genuinely care about their students and their futures. When speaking with them, we are most often left with a big smile, goosebumps, an alert mind, and a warm heart. This isn't a job to them; it's their passion.
We don't work with just anyone, we work with the best. It's what emanates when pursuing high-performance on and off the sporting field, and it's the same in the classroom. This edition is all about sharing some of the great work being accomplished by our academic clients. We aim to inspire, engage, and pass on ideas that can further support you in your educational endeavors.
People+Sport: Sport Management Education Edition is available to read online, download, and print your PDF version by filling out the form below.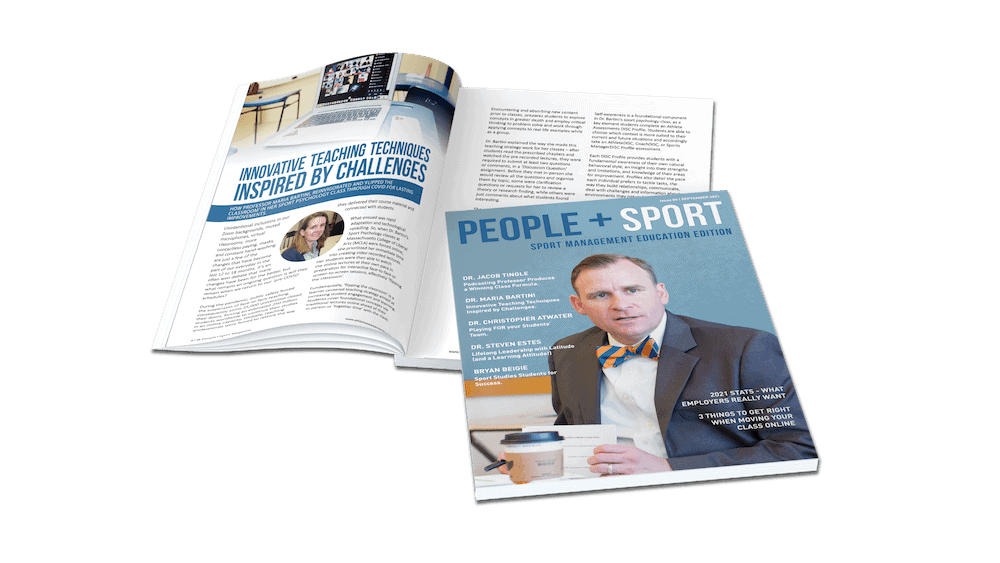 Have you read our other editions?
With special editions focusing on World Class Olympic and Professional Coaches, Successful Teams, Women in Sport, and Top University and Coach Education Programs.
Looking to download a specific article?
Simply click the link from the list below for the article you would like to download.
You may also be interested in...
Learn more about Athlete Assessments