Are you interested in what a tremendously successful athlete turned certified mental performance coach uses to develop other athletes looking to create their own success? We were.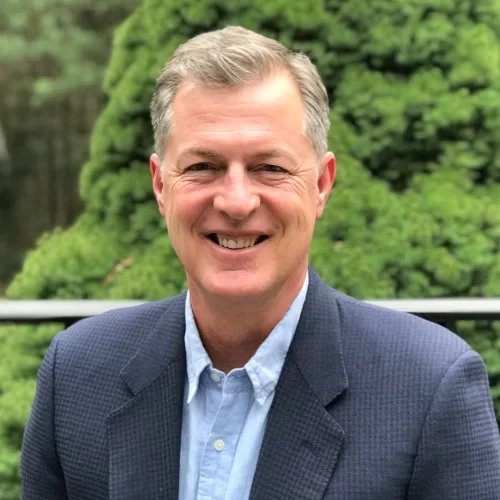 Working from his home office in Maine, baseball legend and Mental Performance Coach, Bob Tewksbury took some time out of his client-packed schedule to share his insights with us into some of the approaches and tools he uses with athletes to develop their performance. With an 18-season professional career forming the foundation of his approach, saying that Bob knows what success looks and feels like, along with what drives it, would be an understatement. 
Bob is renowned for being an accurate pitcher in the Major League, having played with teams including the New York Yankees, Chicago Cubs, St. Louis Cardinals, Texas Rangers, San Diego Padres, and the Minnesota Twins, and while his records mark him as baseball royalty, the longevity of his playing career and array of teams tells us the story of a resilient and adaptable athlete. With the average professional baseball career being around five to six years, Bob's 18 years offer a unique perspective to athletes who are now climbing through the ranks of their chosen sport. 
Bob shared,
"Having been in the arena, I feel what the athlete feels in any sport really. I played baseball, I played in front of 50,000 people. I've had good days, bad days. I know the lifestyle, I know the challenges, and I know what tribulations prevented me from being successful at certain times."
Before diving further into his approach to athlete development, in case you're not familiar with the previous article we wrote about Bob, we asked him to share a little more about his background and how he got into mental performance coaching. He shared, "I was one of the first ex-players to go back and get a Master's in Sport Psychology and get qualified as a Mental Performance Coach. The transition from being an athlete to being a non-athlete is very difficult, I thought it would be easier than that. When I finished playing, I went back to school, finishing my undergraduate degree at 38, then my graduate degree, meaning I was 44 before I went back to work."
Bob then took these qualifications back to the Major League to implement mental skills programs for the Chicago Cubs, San Francisco Giants, and Boston Red Sox, before settling into his own private practice full-time. Today, his practice includes athletes from the full spectrum of sports including major league players, high minor league players, division one and two athletes, high school baseballers, professional golfers, equestrian riders, and even an Olympic hopeful skater. 
Bob's mental performance coaching has developed through analyzing and trying different approaches, along with incorporating other performance tools to complement his coaching. His approach to working with his clients is always tailored to where they're at and what they want to work on, but typically, he shared that he will start by having the athlete complete their own AthleteDISC Profile. Bob emphasized that he starts with this for two reasons; firstly, to speed up the get-to-know-you part of the process, and secondly to enhance the athlete's self-awareness, opening conversations about their preferred and non-preferred behavioral styles. 
An individual's DISC Profile report details the way the athlete's behavioral preferences influence how they practice and compete, their pace, communication style, and the way they build relationships with the people around them. The report also offers insights into the unique attributes of each individual taking the DISC survey, their strengths, motivations, and what they need to be successful, along with their potential areas for improvement.
Bob shared how he frames it for the individual athletes,  
"I tell them this will help you get to know yourself a little better, but it will also show you visually and narratively what you may be feeling that you can't quite express."
As they progress in their working relationship, much of Bob's ongoing use of the DISC Profile focuses on an athlete's adapted style, as he highlights the critical nature of understanding and having adaptability for any athlete who wants to be successful. The adapted profile is a representation of our behavioral style within our chosen sporting environment. This may or may not reflect the behaviors in our natural or preferred style, but it does demonstrate behaviors that we do on a regular basis and can highlight behaviors that may be benefiting or hindering our performance.
Bob added, 
"One of the other things I love about DISC, is that the reports also show what the athlete is likely to do under stress, which is important to understand when looking at the adaptations they make. It's also information that can be used not just in sport but in life too, which is an added bonus of the whole process."
When looking at individual behaviors, Bob explained that it's crucial to practice adaptations in low-stake environments first, to grow our adaptation muscle. Adaptions take time, energy, and focus. If athletes are asked to make large adaptions too soon, they will likely feel worn down after operating outside of their comfort zone, particularly when sustained over a period of time.
Sharing an example of an athlete who is a natural high 'SC' (Steadiness, and Conscientious), adapting to be a 'SI' (Steadiness and Influence), and is wanting to be more assertive in their communication, Bob encouraged the athlete to speak up in group environments where they felt safe. Acknowledging that the athlete was unlikely to speak up in a big group at first, he explained that contributing in a small group environment would help develop their confidence to speak up in the larger group environment the next time.
Bob also provided interesting insight into how he uses the adapted style from the perspective of team dynamics consulting. In a team or group dynamic, no matter the size, he uses the conversation around adapted styles to help athletes understand how different styles may interact with each other, and how sometimes you may need to adapt in order to achieve better communication outcomes and build stronger relationships.
To demonstrate, Bob shared this unique example of using Athlete Assessments' DISC Profiles with one of his clients, a professional golfer currently on the PGA tour, and his caddy. Bob was working with the golfer independently, but their initial conversations revealed that there was a gap in communication between the golfer and his caddy. When we think of a team dynamic, this may not be the first type that comes to mind, but the golfer-caddy relationship is an absolutely critical relationship in their sport. Bob explained that to resolve the situation he had both the golfer and the caddy complete their individual DISC Profiles, and what their reports revealed was that they were both similar high SC profiles. Put simply, this means they value relationships as a priority, while also being relatively risk-adverse, more steady in pace, and process--orientated.
Bob explained further,
"They were afraid to talk to each other, because they didn't know how the other would react. It was just so non-communicative especially on the golf course, they were both so conflict-adverse. But you can't keep plotting along the same course, afraid to upset the apple cart. We know that changing behaviors is hard, but we emphasize the difference between behavior and personality, and that we're not trying to change your personality, but instead we're looking at the importance of having adaptability in our behaviors."
Being willing and able to adapt their behaviors and communication styles increased their ability to build and strengthen their relationship. Bob shared how this process of using the DISC to learn about how to make effective adaptations within their group dynamic led to positive results with the golfer and his caddy. The caddy became more confident in his communication, encouraging the player to practice, even when the player didn't want to, and the two formed a complementary union which saw them finish higher on the leader board in a recent competition. He added, "It was exciting to watch, and great for them to get that reward for the effort they're putting in."
The ability to adapt becomes all the more important when research has shown that the best athletes in the long term are the athletes who can effectively make adaptations to teammates, coaches, and situations when they need to. In sport, the motivation to further develop our adaptation muscle is often expressed when we ask ourselves the question of 'how can I improve?'. We might already be playing to our strengths, but great athletes are always striving to make continuous improvements, so having the ability to adapt our behaviors to meet the challenges of our sport is a skill that must be developed and consistently worked on.
If you enjoyed reading about Bob's approach to developing athlete performance through the skill of adaptability as much as we enjoyed writing about it, don't forget we have a dedicated article on Bob's pathway into mental skills training, which you can catch up on here.
Where to from here?
If like Bob you are a mental performance coach, sport psychologist, or a sporting professional who wants to achieve similar results, we encourage you to find out more about our Consultant DISC Accreditation Program. If you have any questions about how we can contribute to your practice in taking your clients' performances to the next level, just reach out and contact us. We would love to help you be your best.
LOVE THIS ARTICLE?
DOWNLOAD YOUR FREE, PRINTABLE PDF COPY BY FILLING OUT THE FORM BELOW!