In 2014, Head Coach Tara Danielson led Stanford's Women's Field Hockey team to its most successful season in program history including their first ever NCAA Tournament victory. The season saw the Cardinal shatter previous program records and resulted in a host of individual honors for both players and Coach Danielson. So how does Tara set herself and her team apart? We caught up with her to find out.
TARA DANIELSON
Head Coach of Stanford's Women's Field Hockey team
2014 West Region Field Hockey Coach of the Year
NorPac Coach of the Year from 2010-14
26-2 record in NorPac regular season play
In 2010 was Stanford's winningest first-year head coach (15-6)
STANFORD IN 2014
Restricted opponents to one goal or less in 20 out of 22 games
4-1 record against top 10 ranked sides
6-2 record against top 20 ranked sides
Program records for victories (19), winning-streak (12 games) and national ranking (No. 3)
Coach Danielson attributes her success to her undying passion for her sport and translating this enthusiasm to her student-athletes.
"I am excited to share my passion for hockey with the bright, aspiring women of Stanford."
Beyond coaching technical skills, Tara sees her role as a coach to develop strong female leaders, and most looks forward to interacting with her players. She strives to develop her student-athletes to be prepared for life after college through the lessons learnt in field hockey.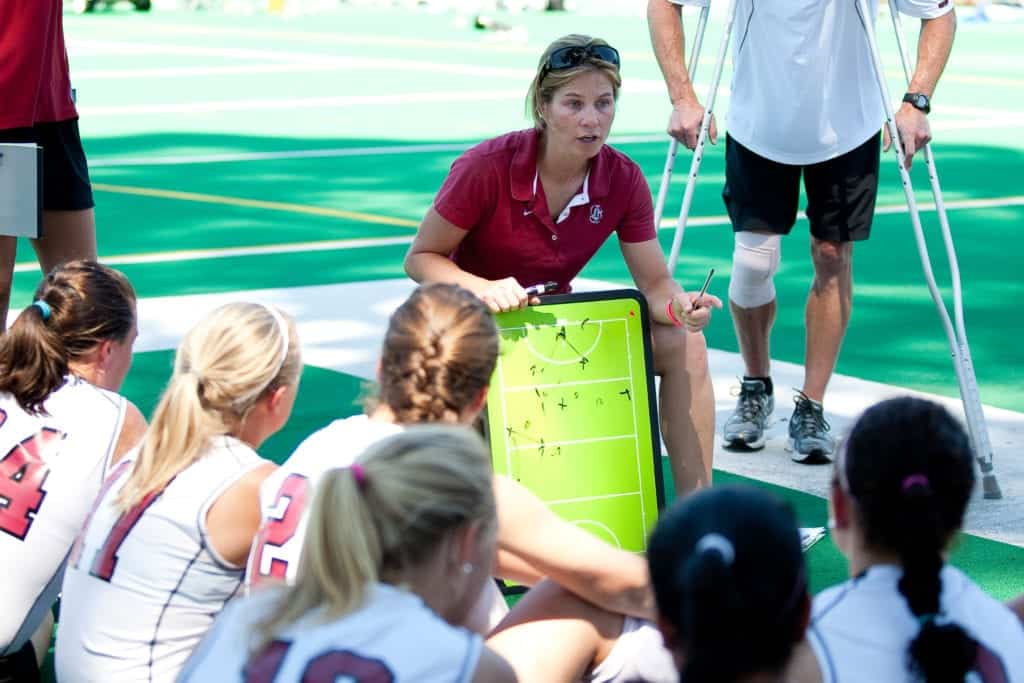 Despite having some of the most gifted student-athletes in the country, it was the team mentality that Coach Danielson attributes to Stanford's most successful year in program history.
In 2014, Tara implemented a coaching philosophy that put the team above the player. Each student-athlete was asked to find a way to contribute to the team in their own way. When this happened, the team became greater than the sum of its parts, it became more than a team. The consistent use of social media hashtags #findaway and #morethanateam encouraged student-athletes to buy-in and live the team first ideology.
The team culture was built around consideration for others and avoiding "below the line behaviors" and was upheld through transparency and communication.
"We believe that no individual player is greater than the team. This team is really working together to create such a wonderful environment where everyone gives their best effort for the team. Everyone is all in, giving it all for the team."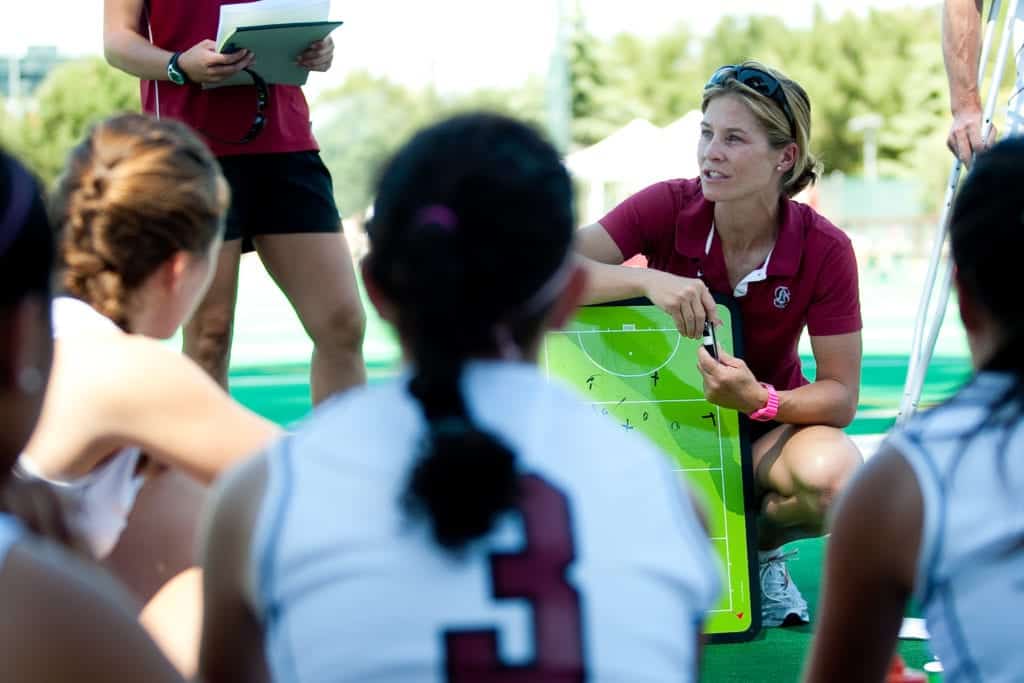 Tara advises coaches starting out in their career that "to W.I.N is to recognize 'What's Important Now'. Do your best to recognize W.I.N. moments and make connecting with your team a priority."
Her favorite quote:
"To play a wrong note is insignificant; to play without passion is inexcusable." – Ludwig van Beethoven
Coach Danielson has been working with Athlete Assessments since 2014.
At Athlete Assessments, we're here to provide you with excellence in service and to help you be your best. If there is anything we can assist you with, please Contact Us.