Top Coaches Have a Coaching Philosophy, Do You?
Find a phenomenal coach with a wealth of experience (and full trophy cabinet), and ask them what their coaching philosophy is. They will immediately provide you with a succinct account of what principles they adhere to and the standards they hold. Ask a mid-career coach with a developing reputation the same question, and they'll likely articulate their vision and how it's evolving. Ask a fledgling coach and they will look at you quizzically and shrug their shoulders.
A coaching philosophy is a set of values and beliefs, which determine why and how you behave as a coach. It is developed from your values, personal experiences, the knowledge you have accumulated, and your coaching style. All of this directly impacts your coaching practices.
"When you have clarity about 'what you are all about', decisions and what actions to take become clear and are consistent." 

– Bo Hanson
St. John's University New York's Assistant Professor Dr. David P. Hedlund knows the benefits of a well-developed coaching philosophy, both from an academic perspective and from his personal experience as an international soccer player and coach.
"The nuances that comprise coaching philosophies are subtle and complex but all are integral to the success of a coach."
A clear philosophy creates consistency in your approach, enables you to prioritize those areas which create your desired results, and easily make high quality decisions and actions. This consistent behavior during practices and competition also develops the trust and respect vital for a quality coach-athlete relationship. As we know from the Olympic research, this relationship is critical and a significant determining factor in achieving athletic success (measured by medals and PB's).
In Dr. Hedlund's 'Theories and Techniques of Effective Coaching' class, developing the student's coaching philosophy is a key component of the curriculum, along with topics such as understanding one's coaching objectives relative to the organization, team and athletes; preparation as well as practice and demonstration of the ability to develop and evaluate the technical and practical aspects of coaching.
"I have gained a reputation among students as a professor that provides hands on activities and assignments, using coaching practice plans and CoachDISC in order to write one's own coaching philosophy."
The class uses the CoachDISC Profile assessment to understand their coaching style and preferences, together with the Athlete Assessments' Your Coaching Philosophy Workbook as their guide. This workbook progresses through five key steps on the path to articulating their own coaching philosophy. This can take varying amounts of time, from thirty minutes to numerous hours, depending on how thoroughly you review each step.
Your Coaching Philosophy Workbook guides the coach through five key steps:
What is most important to you
Learn from your own experiences
What is your Coaching Style
Discover your Coaching Philosophy
Keep it visible and alive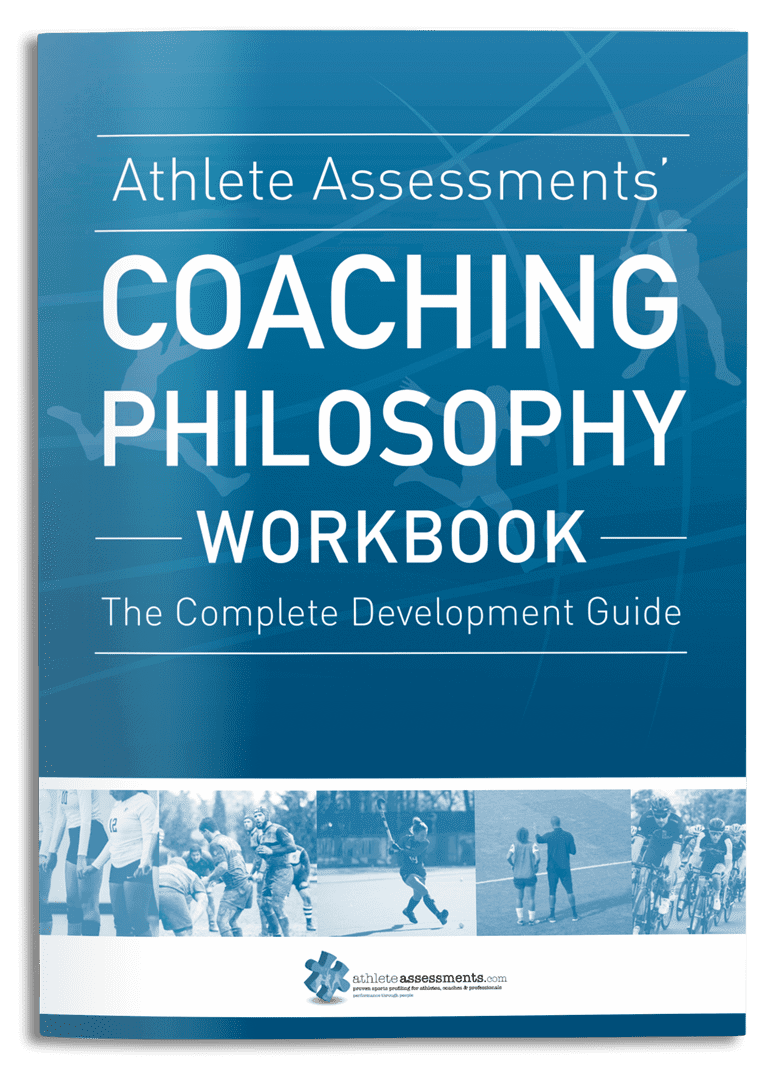 "In terms of the activities related to CoachDISC and writing their own coaching philosophy, I consistently receive feedback on student evaluations which suggests that in many cases, these types of activities are among the best activities students are required to complete during their tenure as a student."
"I know what it would take for me to become a better person as well as a better coach. Before I thought coaching was just knowing how to play Basketball, but it's more than that, it's understanding others, being able to listen, and knowing what your objectives are." 


– Direct quote from one of Dr. David P. Hedlund's students
At Athlete Assessments, we're here to provide you with excellence in service and here to help you be your best. If there is anything we can assist you with, please Contact Us.