Athlete Assessments is very excited to announce our recent involvement in a novel research project investigating the integration of DISC Behavioral Profiling in university sport management and coaching classes to help promote self-awareness, leadership skills, and knowledge that can be leveraged for a career in the sports industry.
For those of you who are academically inclined and would like to read the full paper for yourself, you can access it via the Journal of Higher Education Athletics and Innovation. But for those of you who want the highlights (in layman terms), read on for the key findings and takeaways below!
Published in November 2022, the research conducted over four years by Athlete Assessments' CEO (and Ph.D. Candidate at the University of the Sunshine Coast), Liz Masen, along with St John's University Assistant Professor, David Hedlund, and Director of Sport Management & Lifetime Fitness at Trinity University, Jacob Tingle, looked into how DISC Behavioral Profiling can be implemented into university sport management and sport coaching classes and its effectiveness in enhancing students' self-awareness, leadership skills, and knowledge.
The research used the world's only sport-specific DISC Profiles developed by Athlete Assessments, tools which are used to determine the behaviors demonstrated by an individual athlete, coach, or sports administrator within their sporting environment. The assessment tool uses the four-quadrant DISC Model to measure the degree of four primary behaviors, Dominance, Influence, Steadiness, and Conscientious. You can read more information on Athlete Assessments' DISC Profiles here.
While personality assessments such as the MBTI have received notable attention in both popular culture and research conducted in multiple academic contexts, few researchers have explored the benefits of using DISC Behavioral Profiling in such learning environments and its efficacy in doing so. As a result, the trio set out to explore whether the use of DISC assessments, coupled with specific learning activities and assignments, enhanced students' understanding of their personal behaviors in ways that could be leveraged for a career in the sports industry.
To do this, the researchers implemented their program in two universities, in two different regions of the United States, across eight sequential semesters over four years. In the first week of class, students took a pre-test to identify students' baseline self-awareness and knowledge of themselves and their skills. This questionnaire asked students to rate on a 10-point scale how strongly they agreed (10 being totally agree) with statements such as "I know myself", "I know how to adapt my behaviors so that I can be more successful", and "I know how to communicate effectively with others".
After the students completed the pre-test, they then undertook their individual Athlete Assessments' Sports ManagerDISC Profile survey, which generated their personalized 40-page DISC Profile report. Students were instructed to review it along with other prescribed reference materials.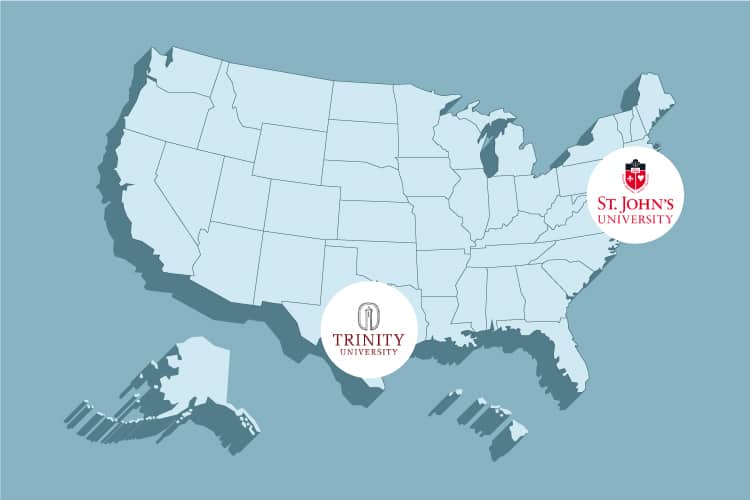 Across the semester students were also involved in a DISC-specific video conference which discussed what it means to measure high in D, I, S, and C behavioral styles as well as how the information could be applied, along with group activities, worksheets, homework assignments, and self-reflective essays. Students participated in these activities alongside their normal coursework. Lastly, students were asked to complete the self-awareness post-test at the end of the semester so the researchers could calculate whether there had been any significant change from the pre-test results.

Interestingly, the results found that across the semester, students' scores on 11 of the 16 statements increased significantly, specifically in nine of the 10 statements from the 'knowledge of one's personal self' category and two of the six statements in the 'social knowledge and skills' category.
These results suggest that the use of the Sports ManagerDISC Profile in classrooms enables students to better understand their strengths and weaknesses, what makes them successful, their personal motivations, what they need to do to be at their best, what type of work environment they perform best in, how to effectively communicate with others, the behaviors that can be improved, how others perceive them, and how to make behavioral adaptations in order to be more successful (just to name a few!).
Unlike a more traditional classroom where the focus is on the teacher at the front, the utilization of the DISC assessment and related active learning activities focused on developing the students as individuals, equipping them with the skills they need to succeed in job interviews and early careers. Through the knowledge and awareness of their preferences, decision making styles, strengths, and weaknesses, students were able to recognize that no one behavioral style is better than the other and that they all bring something to the table.
In a world where employers place strong importance on being able to work in a team, having a strong work ethic, verbal and written communication skills, leadership skills, initiative, and problem-solving skills, these benefits are increasingly important. This research indicates that embedding a sport-specific DISC assessment and in-class activities into sport management programs can significantly help students understand their strengths in many of those areas and how to articulate said skills to prospective employers, internship hosts, or graduate programs.
You can read the original article on this novel research here.
If you would like to learn more about Athlete Assessments' Academic program in a similar way to Jacob or Daivd, or read about more exceptional experiences of our academic clients using DISC Profiling in their programs, please click here!