The results are in! Are your graduates job ready?
There's no doubt the post-COVID job market is tough. With rapidly-evolving industries, the rise of technology and newly desired skills, the thought of finding an ideal job can often be daunting. Whether you're a recent graduate, soon to be graduate, career advisor, or academic, rest assured that the right resources are here to help you make informed decisions and guide you on the journey to success.
Every year, the National Association of Colleges and Employers (NACE) releases a Job Outlook Report which details the factors employers see as important, their intentions for recruitment in the year ahead, and their current graduate skillset observations. The 2023 Job Outlook Report poses some interesting findings and insights for students, career advisors, and faculty staff to be aware of in order to effectively navigate the graduate job market. For ease, we've collated the key insights from the report so you can stay up to date with the latest trends.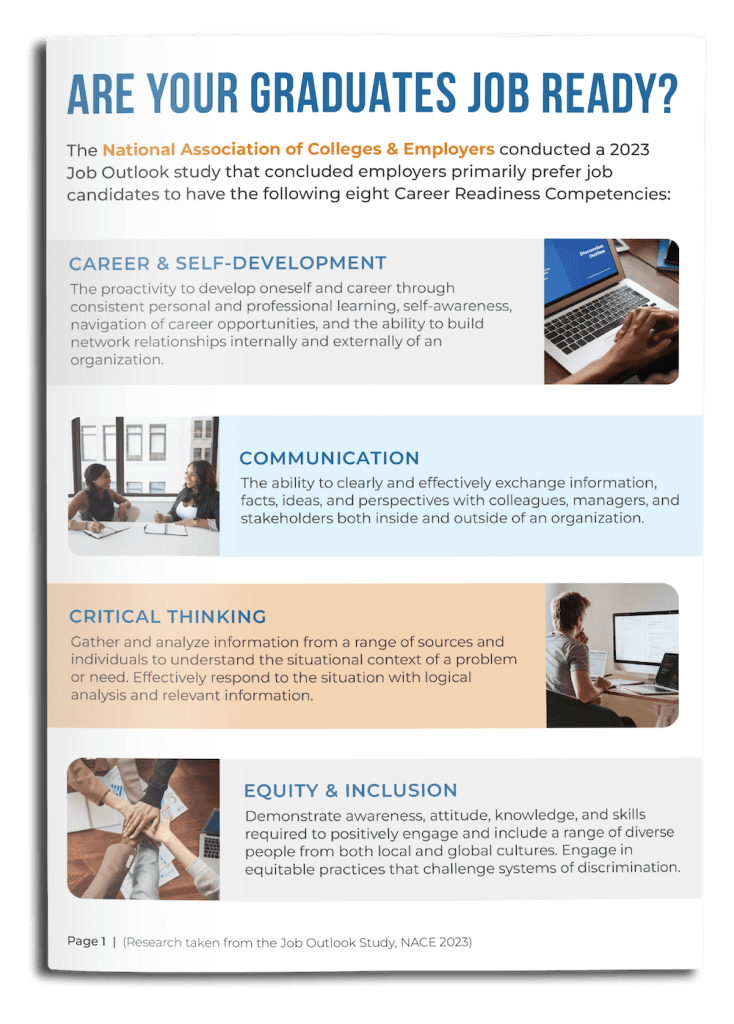 Download Your Free Copy of our Infographic Report Today!