How Texas A&M University-Commerce focus on experience, network and skill building to improve the lives and current careers of Sport and Recreation Management students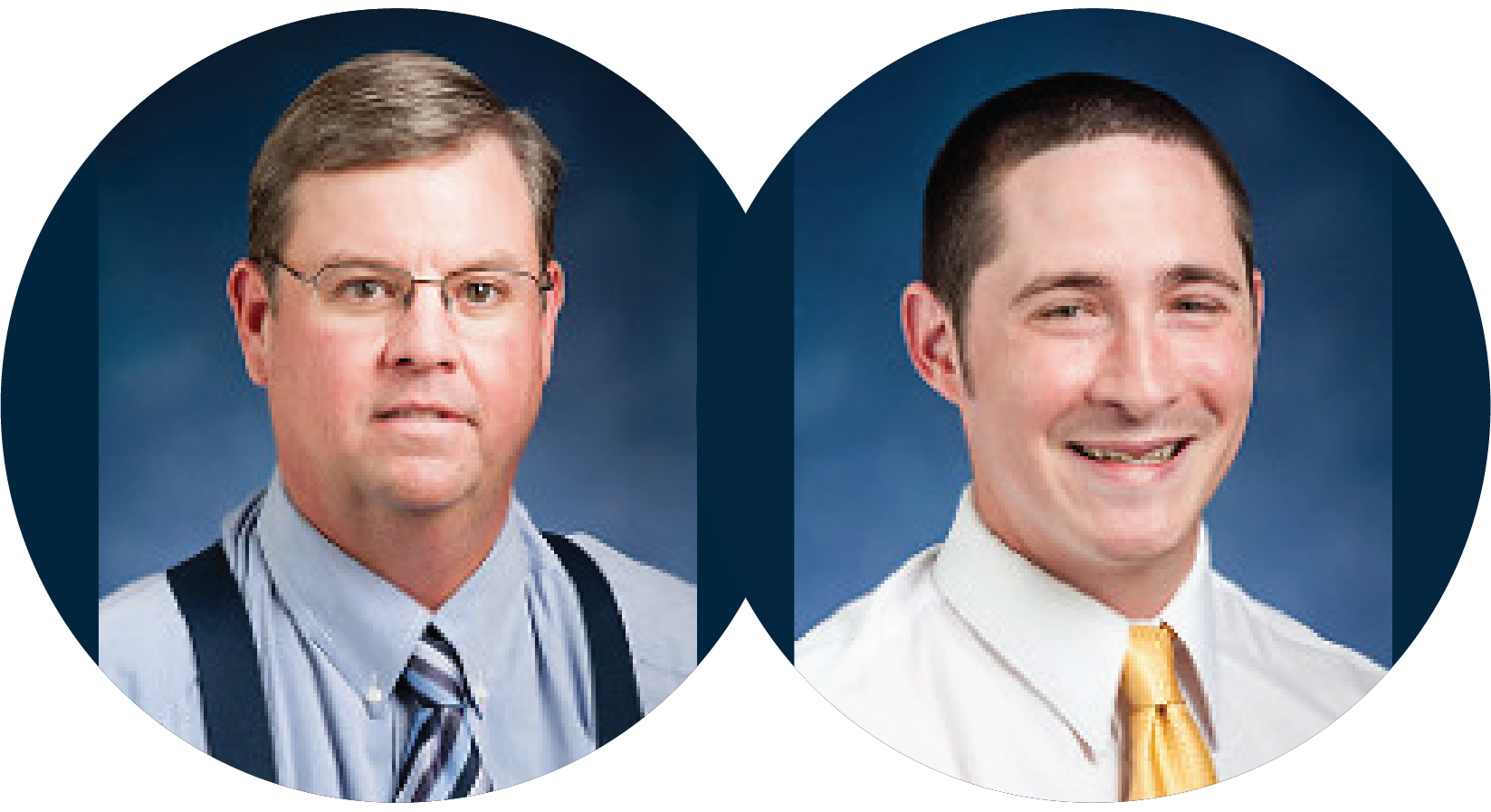 The team at Texas A&M University-Commerce encourage engagement, energy and work ethic in all of their Health and Human Performance students. Faculty work together to deliver exceptional outcomes, making an immediate impact on students' lives and their professional careers. In this article we talk to Dr Clay Bolton and Dr Anthony Rosselli about their curriculum, students, internships and building those all-important networks.
Texas A&M University-Commerce is an intellectual and cultural hub for the area's vibrant multilingual and multicultural community. The campus itself is located in an area that thrives with the possibility of commercial growth and University courses service the focus on international business.

Assistant Professors Bolton and Rosselli each travelled a unique path to secure their roles in the Health and Human Performance Department. The direction of those paths, complete with divergences, special interests, sporting achievements, published research and connections are an invaluable resource for students.​
Bolton describes the Field Experience in Sport and Recreation program at Texas A&M as fun, dynamic and challenging. He makes a point of saying that success requires an enormous amount of work and engagement beyond the traditional classroom. He says that students have the opportunity to be involved in every aspect of NCAA Div II athletic administration, campus recreation and city parks.
With an agenda firmly set on inclusion, Bolton emphasizes that students at Texas A&M University-Commerce who have limited means and no car can create a network and resume built on the foundations of a quality education, hard work and deep engagement.
In addition to face-to-face teaching, Bolton has been involved in recruiting for his programs. We asked him about the typical characteristics he looks for in prospective students. He said, "above all, we value those that want to learn and want to work hard. Prospective students obviously need to display a passion for our business, but they have to be willing to engage at a very high level inside and outside the classroom. Again, they have to show a drive to learn in the academic setting and the ability to take advantage of opportunities to grow in the field, either in our area or in the broader Dallas Ft Worth area, within virtually every facet of sport and recreation available."
A critical part of the Field Experience program at Texas A&M is the internship and Bolton works tirelessly to craft the connection between students and prospective employers. He explains that he invites guest speakers to class providing opportunities for students and speakers to get together, he also volunteers himself at golf days and bowl events working alongside students. But, when it comes to arranging their internship, Bolton explained that students really need to rely on their own ability and the networks they are creating.
He says, "our Field Experience (pre-internship class) and the 6 academic hour (360 staff hours) internship are very intense and require student-athletes to research and seek out opportunities on their own. Our staff and faculty provide guidance and some connections, but it is very important for students to build their own unique network at soon as they get here, if not before!!"
The curriculum for Field Experience in Sport and Recreation promotes out of classroom learning opportunities, Bolton maintains that one of the most important aspects of the course is the opportunity for students to learn more about themselves. Students
develop self-awareness and the ability to work with each other and prospective employers by using Athlete Assessments DISC Profiles. Student profiles are based on the answers they submit for a short online survey. Their profiles create an understanding of their own behavioral tendencies, style of communication and the preferred behavior of the people in their class, group or team. Students find that these are invaluable tools that they can use in the workforce and to sell themselves to prospective employers.
Students build an equally valuable skill set and network in the Masters of Athletic Administration, under the guidance of Tony Rosselli. Rosselli who has a BS, MS and Ph.D.  from the Department of Health and Kinesiology at Texas A&M University, develops critical thinking as part of his course. Specifically, he says, "I hope that students take away the value of evidence-based decision making and utilize research to support their decisions and that (they know) research can be a highly valuable tool in their belt.  I also hope that they grow and realize their untapped potential for critical thinking and leadership."
Rosselli adds that students in his course gain knowledge of the key concepts required for Head Coaching and administration position like Campus Recreation Director and Non-Profit director. He explained that in the Masters of Athletic Administration, students "are required to do assignments that have immediate tangible benefit to their current work position. They are forced to think of how these concepts can immediately be implemented in their current role."
Texas A&M emphases the value of improving their students' lives and current careers, accordingly Rosselli says, "by far the most rewarding feedback (I've had) is that the program immediately helps students in their current job (practical application of concepts learned). That is not something that all can say."
Bolton explains what he likes most about teaching at Texas A&M is, "being involved with my people and seeing lives transformed on a campus. I love the band playing the fight song and the look of astonishment on freshmen the first day of class!"
Rosselli adds, "I enjoy challenging students to push themselves beyond what they thought they were capable of and seeing their personal journeys and growth throughout their time in the program."
Working in teams is entrenched in the curriculum and the culture at Texas A&M University-Commerce, Bolton explains the Department's approach by saying, "we are all former coaches, athletes, staff in fitness, sport or recreation and we have that love of working with students in developing them as a core in our department!!!' In addition, Rosselli explains that faculty value the rapport they create with students. He says, that good relationships form a basis for the education at Texas A&M but that rapport is also important because students become international representatives of the University.
Bolton has a Doctorate of Higher Education Administration, MS in Sport Management, BA in Arts and some 20 years' experience in educational settings including teaching at the undergraduate and graduate level.  His professional development and experience has also seen him serve students in an NCAA Compliance and golf coaching capacity. With this breadth of experience behind him he had this advice for someone just starting out in their academic or teaching career, "find a mentor and a research partner and they may not be the same person." He also says, "at least one boss from my past made it a point to explain that accountability and working hard every moment cannot be taught!"
Echoing the culture of the entire University, Bolton cites growth as one of the most exciting aspects of his role at Texas A&M, alongside of "being associated with a National Championship and knowing we had many student-athletes that won on the field and continue to win in the classroom."
Where to from here?
Dr Clay Bolton uses Athlete Assessments' Academic Program as part of their curriculum in their Sport and Recreation Management at Texas A&M University-Commerce.
Whether you teach Sport Management, Sport Coaching, Sport and Health Sciences or sport psychology, provide your students with the skills which differentiate them when they enter the competitive sports industry. The success of your students reflects the success of your University Academic Program and we want to help you achieve success on all fronts.
Find out everything you need to know. We'll send you a full information pack and organize your trial at no cost to you. We also will review your syllabus and make recommendations on the best way to incorporate the program within your class.
Contact us to receive your own information pack and free trial now.