Coaching Masterclass – a 'how to' program focusing on the most pressing issues in high-performance sport
In May 2018, Athlete Assessments launched its exclusive Coaches Club, a masterclass for coaches working in high-performance sport. The series of three 1-hour sessions focus on the most relevant topics in high-performance sport today and most importantly how to address them. With three of the four programs sold out, Athlete Assessments released new dates for Coaches Club #5 that runs in July 2018.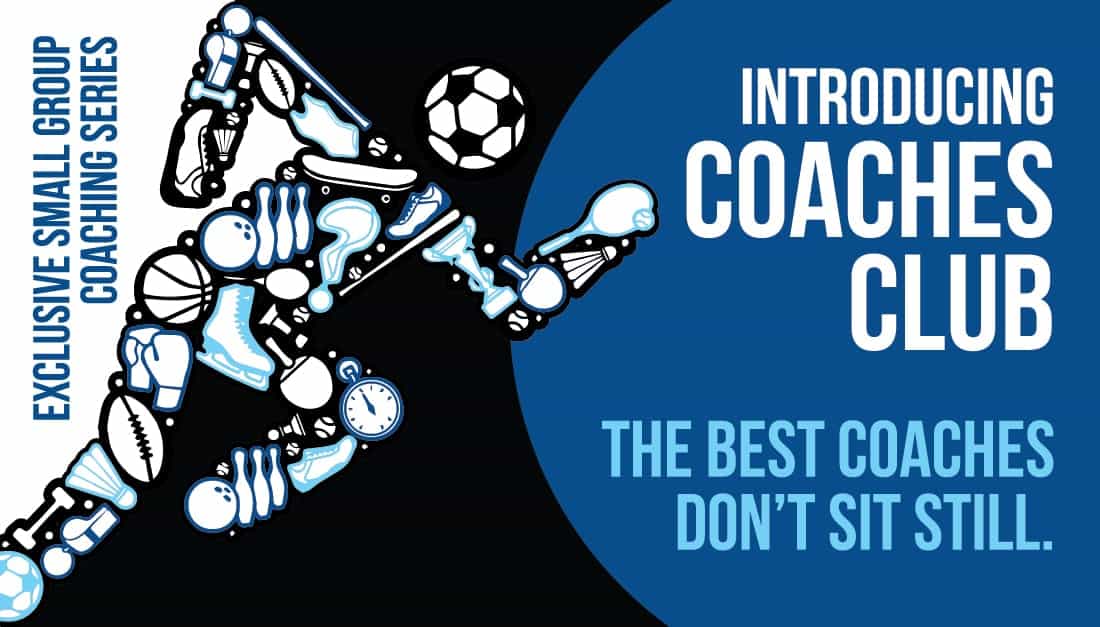 Each session is facilitated by Bo Hanson 4 x Olympian, 3 x Olympic medalist and high-performance Coaching Consultant. While Hanson certainly steers the sessions towards outcomes and strategies that can be implemented immediately, the invaluable sessions are enhanced by the mix of coaches that make up the 12 places in each session.
Hanson says, "these exclusive small sessions are part of a series that came about because we were consistently being asked if we could create an opportunity for coaches to get together and share their knowledge about these pressing issues."

"The coaches I talk to on a daily basis, face many of the same challenges across different sporting codes. They are all dealing with people, and they are all looking to improve their strategies which ultimately give their athletes an edge. There are so many commonalities."
Hanson explains that irrespective of whether coaches are dealing with professional, emerging athletes or Olympians, they are only defined as coaches by their ability to improve performances and their constant search for coaching strategies and solutions to problems that most perplex them and their athletes.
The topics for discussion in each of these sessions reflect the issues that are most important to each group. Together, the 12 coaches decide on the agenda for each session. This unique and flexible format gives each group the ability to talk about the issues and develop strategies surrounding matters that affect them and their athletes.
Topics include
Fine Tuning Team Culture – by talking to one another coaches establish what they might be missing that could make all the difference. Athlete Accountability and driving standards from within the team, how to have those Critical Conversations with athletes, staff and others and developing toughness in your program.
Athlete Assessments understands the importance of confidentiality and to give each coach confidence to share their information and ask questions, the sessions are not recorded or telecast.
Sign up here for July's last remaining program. This program won't run again until May 2019.
About Session Facilitator Bo Hanson

Bo Hanson has been working within sport and the business sector for over 20 years, delivering leadership, management and coach development. In addition to his own athletic career, comprising of four Olympics and including three Olympic medals, he has worked for many years with coaches and athletes from over 40 different sports, and various countries. His ability to improve coaching strategies and performance with clients has resulted in over 21 national championships, Olympic medals and Pro team Premierships in the last five years alone. Long-standing working relationships and consistent high-quality feedback from his clients is testimony to his ability to understand, connect, design and deliver exceptional work.
At Athlete Assessments, we're here to provide you with excellence in service and here to help you be your best. If there is anything we can assist you with, please Contact us.