The benefits of a strong and effective coach-athlete relationship has had the spotlight for some time now due to the intrinsic and positive links it has on performance. What's interesting is coach-administrator relationships have come under increased scrutiny as research highlights poor athlete outcomes across the spectrum of collegiate and professional sports when these relationships breakdown.
However, we've now seen that addressing this divide at the educational level is producing results in the real world. So, we spoke to Sara Lopez, Ph.D., Teaching Professor of the University of Washington's unique Intercollegiate Athletic Leadership Master of Education about how.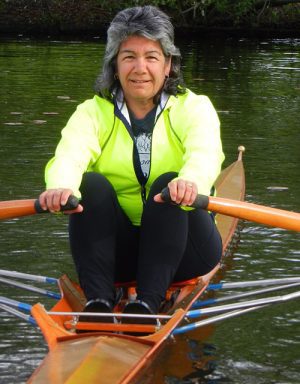 Sara says it starts with the foundational purpose of the program,
"We began this graduate program to 'change the face of college athletics'. The thought was that we needed new leaders to tackle the big challenges facing athletics."
The Intercollegiate Athletic Leadership Master's courses firmly focus on enhancing the student-athlete experience and addressing this divide, with the course curriculum seeing students in the coaching branch share the classroom with students in the administration stream throughout the program. The course is unique in running the two specializations concurrently as part of the same program, to develop more effective working relationships and identify strategies for success from all avenues of an athletics department.
Sara explained students need to learn that, regardless of the role they hold within an athletics department, they are able to enhance the student-athlete experience. Working side by side in the classroom, administration and coaching students learn to identify priorities and understand what is key in supporting student-athletes, enabling them to better communicate and advocate for these needs from their positions.
She added,
"Listening and appreciating a different perspective is helpful in identifying complementary or collaborative strategies. It also is key in recognizing constraints or limitations that need to be considered." 
By sharing the classroom, students are able to explore their own leadership and understanding of the athletics business with each other, while also learning to understand and appreciate the goals and focus that surrounds each other's roles. From Sara's perspective, what is most important is the students getting to see each other as peers and colleagues rather than adversaries, "I believe those relationships develop an openness and generosity in working with individuals that students will meet later in their future departments."
Sharing feedback from one coach who expressed her appreciation for 'learning to speak administrativ-eese', Sara said that the course content was enabling that particular coach to discuss issues and topics administrators were considering, and engage with them in a meaningful way during meetings.
The University of Washington's master's is grounded in the realities of dynamic and long-lasting careers, which see people moving between active coaching roles and administrative positions as their interests change and opportunities arise. The curriculum is designed to give students a broad foundation and transferable skills with the knowledge that career potential is expanded if students are comfortable with positions in both coaching and administration. With Sara noting,
"We realized we were doing students a disservice in making them think they had to choose one path as they entered the program."
Fundamental to the course curriculum is the development of self-awareness which underscores all learning for both administration and coaching subjects. The program is housed within the Center for Leadership in Athletics and focuses on developing leadership capacity within its students. As self-awareness is a critical step on the path towards effective leadership, the program draws on the expert knowledge of faculty, while partnering with international specialists in 'the people side of sport', Athlete Assessments.
One of the tools provided in the course curriculum to develop students' self-awareness is Athlete Assessments' DISC Profiles. Students can choose to take either the CoachDISC Profile or Sports ManagerDISC Profile, depending on which is more appropriate to their current or anticipated future positions. The profiles detail their personal coaching or management style, strengths, communication preferences, and potential areas for improvement.
There is no right or wrong DISC Profile, only the identification of natural or preferred behaviors within a sporting context. The students get an insight into the way they communicate, build relationships, approach tasks, and the pace they prefer to operate at. Importantly, the CoachDISC and Sports ManagerDISC Profiles also provide information detailing environments that the individual performs best in and how they are likely to act in stressful situations, allowing them to prepare strategies in advance to adapt their behaviors when a situation may require it to achieve the best possible outcome. As part of Athlete Assessments involvement in the program, both Bo Hanson and Liz Masen facilitate small group discussions to contribute to students' understanding of self-awareness, understanding of others, and how to apply the knowledge they learn within a team.
Sara detailed the way students like learning about themselves and their leadership style through Athlete Assessments' DISC Profiles. Specifically, she commented on the rapid rate that students develop effective leadership skills as they apply what they learn through their profiles to classroom discussions and activities. 
Students are able to provide leadership in the classroom by managing collaborations, facilitating the exchange of different perspectives, and sharing stories based on experience. Sara explaining that in addition to sharing their own excitement, as they experience success with their unfolding leadership skills, she sees another surprising development as "students quickly become cheerleaders and encourage each other's leadership activity, especially when the other person has a very different profile. I think they are both intrigued and excited to watch how leadership can take on different looks and still be successful".
Explaining how Athlete Assessments' DISC Profiles are integrated into the master's curriculum, Sara says they give students the vocabulary and clear descriptions of the different ways a person can lead the people around them based on their preferred behaviors. Students appreciate the guidance on effective ways to work with similar and different styles, and develop strategies to avoid pitfalls or conflicts that often can arise.
Sara added,  
"We have also been able to use the various profiles to encourage students to shift or consider other perspectives. For example, 'what might a S-profile person be focused on in this situation?' Or, 'How might an I-profile colleague respond to this challenge?'"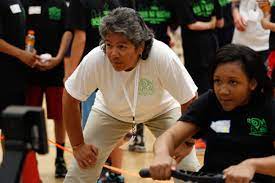 Many people go into administration or coaching because their own sport experience was powerful and meaningful in their lives, however those endeavors are not always coupled with a solid knowledge of the factors that can create or derail the transformative experience. Through having graduate programs like this and through the work of the Center for Leadership in Athletics, Sara highlights that they are providing a framework for articulating the intentional practices and dimensions of the experience that can result in both peak athletic performance along with the healthy, holistic development of young people.
Sara went on to explain that a current project, working on identifying potential strategies and avenues for the course to reach more youth sport coaches and administrators, is even more satisfying because a leadership role within the partnering state organization is held by a graduate of the M.Ed program. She says,
"What a tremendous example of seeing impact from our program!"
To conclude, we asked Sara what the one take-home she wants all students to graduate the course with, she emphasized this, "A belief that the challenging efforts to create a transformative experience for our student-athletes is worth working to achieve."
Biography for Dr. Sara Lopez
Sara Lopez is a Teaching Professor with the Center for Leadership in Athletics in the University of Washington's College of Education. Sara completed her Ph.D. at the University of Washington in 2012 with a research focus on the professional preparation and continuing education of intercollegiate athletics coaches. Sara has been with the University of Washington since 2000 working across a variety of initiatives aimed at increasing inclusion and participation amongst students with disabilities. She has an undergraduate degree from Pacific Lutheran University (PLU) in Secondary Education, where she also rowed as a student-athlete. Sara has previously worked for US Rowing as a Regional Coordinator and then as Director of Rowing Services, and she served for two years in Atlanta as the Assistant Competition Manager for rowing at the 1996 Olympic Games. After graduating, Sara entered coaching and continued for over 25 years with various junior, collegiate, and master's programs. Currently, she coaches Conibear Rowing Club, a competitive masters women's team in Seattle.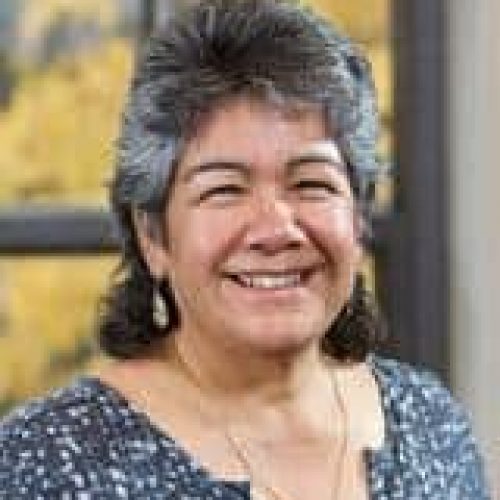 LOVE THIS ARTICLE?
DOWNLOAD YOUR FREE, PRINTABLE PDF COPY BY FILLING OUT THE FORM BELOW!
Where to from here?
If reading about Sara Lopez and the University of Washington's Masters Program threw up any questions for you, or highlighted how critical it is to bring valuable and tested tools to your people, we encourage you to read through our extensive and free online resource library, and reach out if we can help you or fill in any missing pieces of the puzzle, contact us.