Athlete Assessments Finalist in AITD 2020 Excellence Award
National Award for 2020 Best Leadership Development Program
We were incredibly proud and excited of the news we recently received from the AITD. Each year they preside over the national Excellence Awards and Athlete Assessments made it to the finals in the Best Leadership Development Program Award. Prior winners range from large corporations and Australian household brands such as Coles, Blackmores Institute, and the Volkswagen Group, and government departments to top Universities, so it is truly an honor to be named a Finalist.
As AITD shared in their press release "2020 has seen yet another incredible cohort of entrants for the AITD Excellence Awards. Coveted by companies across Australia and beyond, these awards recognize achievement in learning and development. Competition is high and the judging process is rigorous to ensure only the best submissions walk away with an award."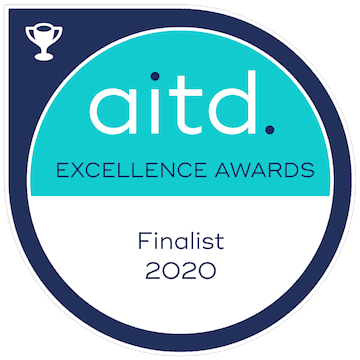 Athlete Assessments made it to the finals in the prestigious award for Best Leadership Development Program.
This award is focused on the implementation of a leadership development program that enhances individual or team performance, contributes to positive organizational performance and can demonstrate it has direct, measurable impact on individual and organizational performance. Athlete Assessments was nominated for the work we have done with Fitzroy Australia Resources and the 'Match Winning Leadership Program'. On face value, Fitzroy Australia Resources is an unlikely client of a sports consultancy, but there is much to this story.
In 2019, through an introduction from a professional sports team we work with, Fitzroy Australia Resources engaged Athlete Assessments to design and deliver an all-of-company leadership development program. Recognizing the parallels between the tough physical, mental and team-reliant environment of underground mining, and the factors that drive performance in high performing sports teams, was the ignition of this working relationship. Lead by Bo Hanson, the Match Winning Leadership program's approach was on the commonality between mining and elite sport, weaving the language, performance models, symbols, and systems of high-performance sport throughout the program. All of the philosophies, tools and strategies that we use with our sports clients to help them win were implemented with the teams at Fitzroy Australia Resources.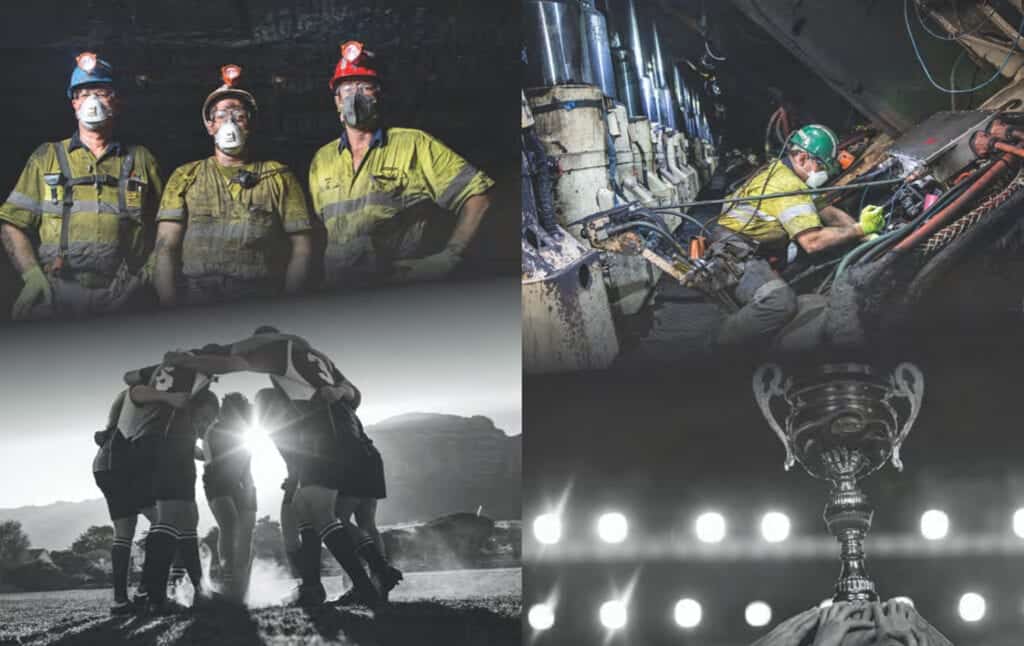 As Fitzroy Australia Resources' CEO, Grant Polwarth shared,
"The mining environment requires genuine leadership and team membership to impact the safe execution of the plan – camaraderie, excellent communication, discipline, playing your role and sharing a vision are tenants of success in the industry; similar to high performing professional sporting organizations."  
The Match Winning Leadership Program at Fitzroy Australia Resources was and continues to be an overwhelming success. The program is distinguished not only by the way it uses the analogy of elite sport to develop leadership and performance; but also through the approach of growing leaders from within their own teams, and success/winning measured on the same organizational KPIs – improving safety, production and living company values ('Match Winning Qualities'). This holistic program delivered results across the board including a 36% improvement in the injury frequency rate and a 22% increase in production (to name a couple of KPIs).
And of the success of the program, Grant continues, "There is no doubt that our leaders are now the custodians of the culture within our organization. There has been a distinct change in the leadership behaviors; this is no longer a program, this is how we do business."
"The symbolism around the mine site, in the reporting structures and language used at shift starts all speak to the beginnings of a deep cultural shift and it is being embraced across the business – not because team members are instructed to, but because there is genuine resonance and belief in the program."
This has been wonderful recognition of making a difference and working with truly incredible people. As we say, "Equipment doesn't win Championships [Awards]. People do."