Athlete Assessments will be exhibiting at the Association for Applied Sport Psychology (AASP) 31st Annual Conference from September 28 – October 1, 2016 at the Arizona Grand Resort, Phoenix.
"I've been going to this conference for a number of years now and what I like most about attending is catching up on the latest practical applications of sport psychology while also having the opportunity to spend time with clients," says Liz Masen, Client Director of Athlete Assessments.
"Our clients include both Academics who use Athlete Assessments' DISC Profiles within their classes and Consultants who use our DISC Profiles with their clients in numerous ways. Often our clients are also presenting at the conference and I love seeing their research and how they are using our Profiles in practice being shared in this engaged learning environment."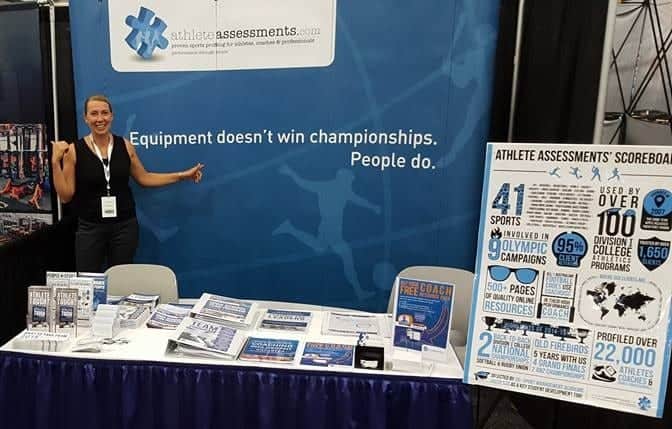 AASP's 2016 Conference will feature over 100 workshops, lectures, panels, and symposia. Founded in 1986, the Association for Applied Sport Psychology (AASP) promotes the ethical practice, science and advocacy of sport and exercise psychology. AASP is an international, multidisciplinary, professional organization that offers certification to qualified professionals in the field of sport and exercise psychology. With more than 2,300 members in 57 countries, AASP is the international sport psychology organization and a worldwide leader in the sport and exercise psychology field.
Visit us at the Conference to find out more about what we do and how we can assist you. Read more about our University Academic Program and our Sport Performance Consultant Program.
At Athlete Assessments, we're here to provide you with excellence in service and to help you be your best. If there is anything we can assist you with, please Contact Us.