North American Society for Sport Management (NASSM) 2016 Conference
From May 31st – June 4th Athlete Assessments will be sponsoring and exhibiting at the 2016 North American Society for Sport Management (NASSM) Conference, presented by the Division of Sport Management at Texas A&M University.
NASSM is actively involved in supporting and assisting professionals working in the fields of sport, leisure and recreation. Their purpose is to promote, stimulate, and encourage study, research, scholarly writing, and professional development in the area of sport management – both theoretical and applied aspects.
The 2016 Annual NASSM Conference will be held at the Florida Hotel and Conference Center in Orlando, FL. and is a forum for sport management faculty, students and practitioners to share current research, industry best practices, and teaching innovations. It also provides numerous opportunities for professional networking and interactions with vendors.
Topics of interest include sport marketing, future directions in management, employment perspectives, management competencies, leadership, sport and the law, personnel management, facility management, organizational structures, fund raising, and conflict resolution. The 2016 NASSM Conference targets sport management faculty, students and practitioners from the
United States and Canada but also welcomes international attendees from around the world. More than 500 attendees are expected to participate in the 2016 Conference.
For more information go to the NASSM website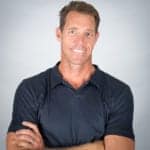 At Athlete Assessments, we're experts in the people side of sport. We know sport and live high-performance every day. While we are best known for our athlete profiling and team dynamics consulting, we do more than just assessments. Our services include DISC Behavioral Profiling specifically for sport, Performance Reviews, Professional Development and Training, Team Consulting and Keynote Speaking. Sport is an opportunity to be your best. We want to be part of helping you achieve that. Find out why the top universities, national, Olympic and professional teams rely on Athlete Assessments to get ahead and stay ahead.