World Class Special Edition
Our very first edition of People+Sport Magazine, released in 2013. This special issue includes articles and tips from World Class Olympic and Professional Coaches, and Top University Programs. Featuring Coaching Leaders, Tips for Recruiting, Mental Skills in Sport, and Olympians Obstacles and Success factors, it is well worth your valuable time.
People+Sport: World Class Edition is available to read online, download, and print your PDF version by filling out the form below. Looking for other copies of our People+Sport Magazine?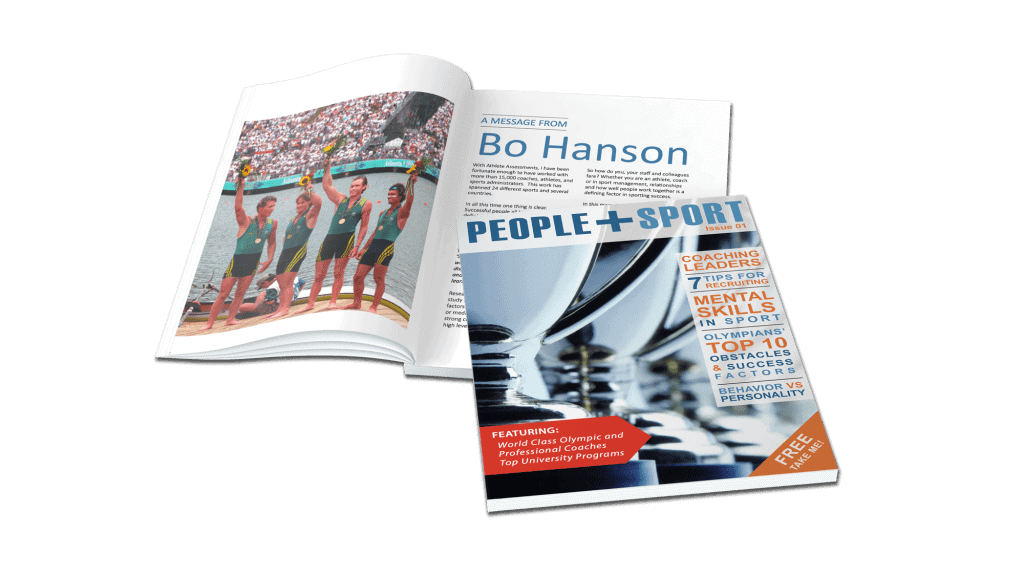 Have you read our other editions?
With special editions focusing on World Class Olympic and Professional Coaches, Successful Teams, Women in Sport, and Top University and Coach Education Programs.
You may also be interested in...
Learn more about Athlete Assessments